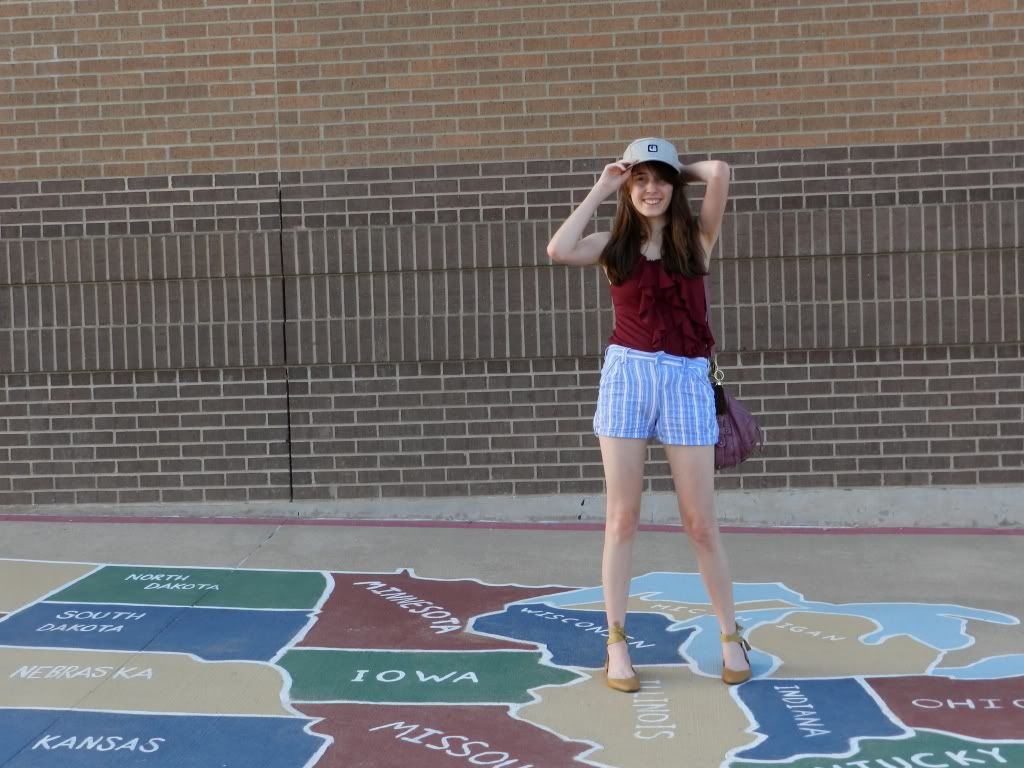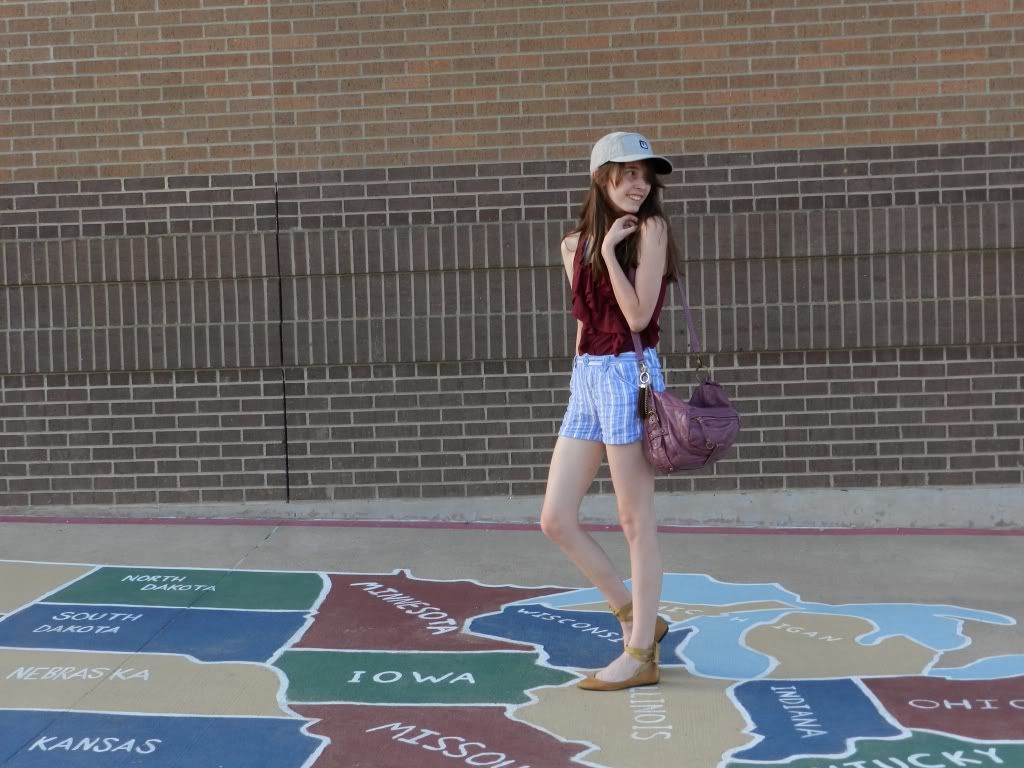 Top: Target/ Shorts: Old Navy/ Shoes: UO/ Hat: UO (borrowed from brother)/ Bag: UO
I recently found this ground mural (is that a thing?) and knew it would be perfect for an Independence Day post. Isn't it nifty?
I actually put together this outfit a couple weeks ago but couldn't decide if it seemed a little too red-white-and-blue. I thought it was, so I put together another outfit and saved this one for today. It's not really that holiday themed, and I like that the red and blue are either a little darker or a little lighter then normal. To balance it all out, I added purple and yellow accessories, and I couldn't resist wearing an all-American hat (the baseball hat originated in America, right?
According to Wikipedia it is
.) especially since I've been meaning too since
Sydney
first posted an outfit with one
. I had to promise, though, that if anything happened to this hat, I'd buy a new one for my brother.
I hope you have an incredible Independence Day!
Charlotte
P.S. Is it weird that I still think about
last year's Fourth of July outfit
? Randomly throughout the year? I'm sorry, I really love it, okay? I think that one's up for a repeat.