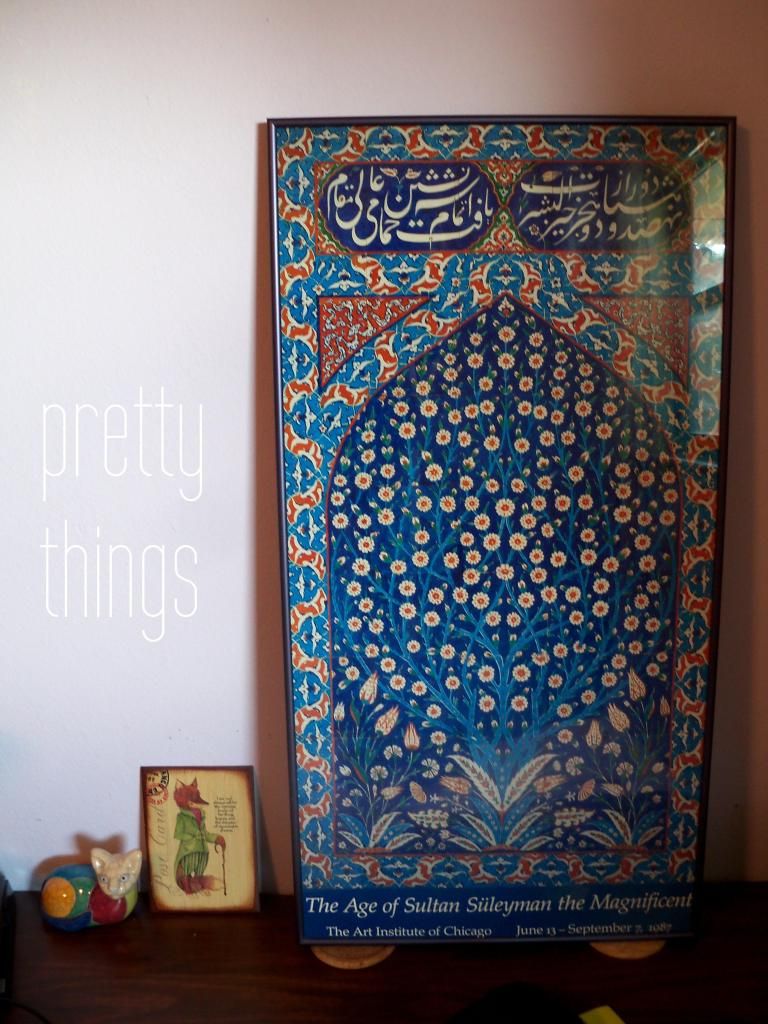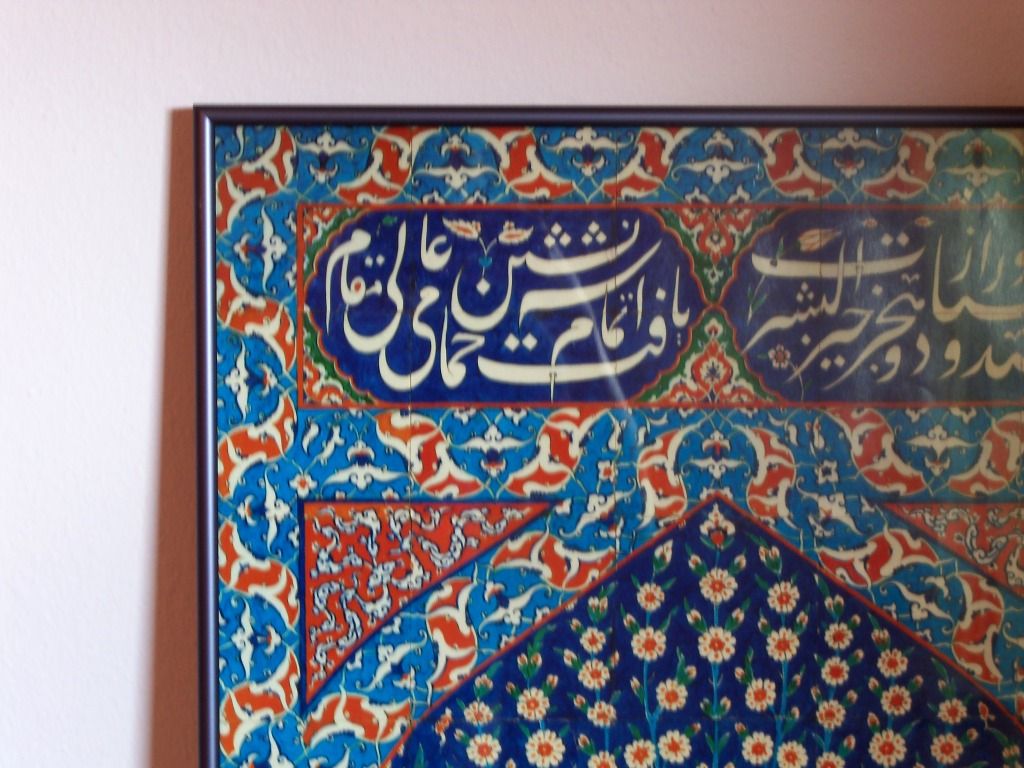 Today's post is a little different from usual. Since I'm going back to school on Monday, I've been working on putting the finishing touches on assignments and getting my room in order so I start the school year off well. I've been working on decorating and getting my room just right for a long time but I think it's finally starting to come together! Even though I'm only going to be living here for one more year, I think it's important that my room is a place I like, since I do all my homework and spend a lot of time there.
Anyway, the poster above is something my family's had for a long time, and I'm thinking about hanging it above my desk with a few other undecided posters. I'm not totally sure about the placement, yet, though, so for now it's just propped up against the wall (with some coasters underneath to protect my desk from the frame's sharp edges). The box below is something else that I absolutely
love
and was a birthday present from my mom. For now, I just keep little things like push pins in it, but I'm also reorganizing the way I keep my jewelry, so that might change!
Hopefully my room will be done soon and I'll be able to put together a room tour post!
Charlotte
Currently listening to:
"Everybody Talks" by Neon Trees
(I
cannot
get enough of this song. So good!)