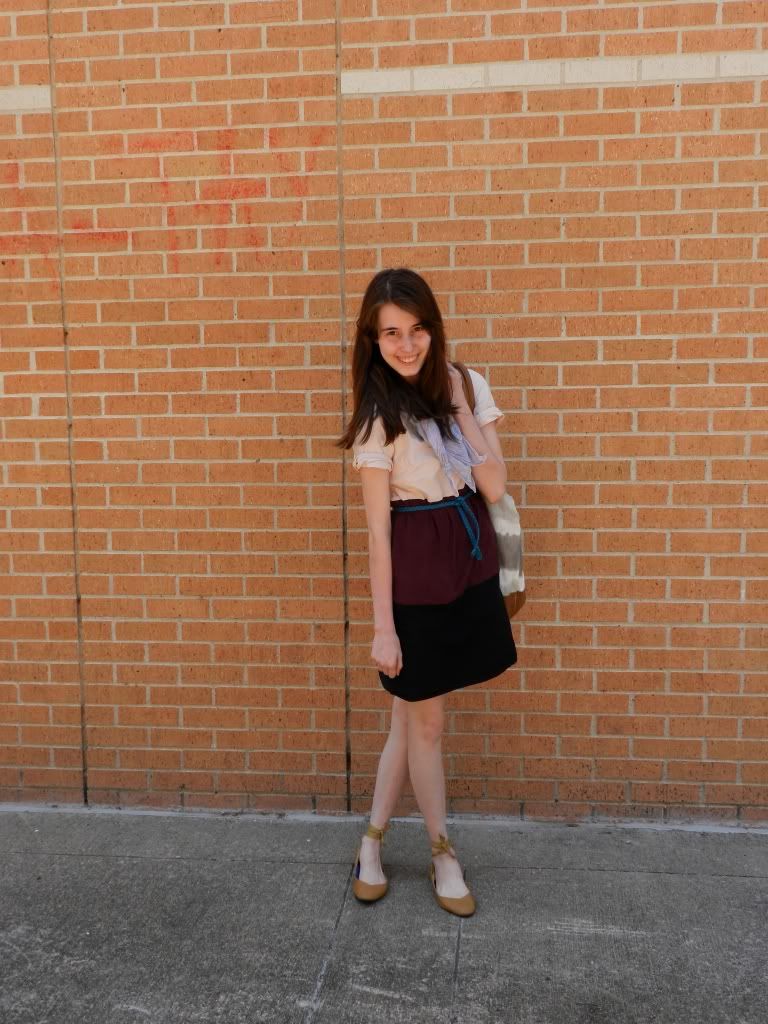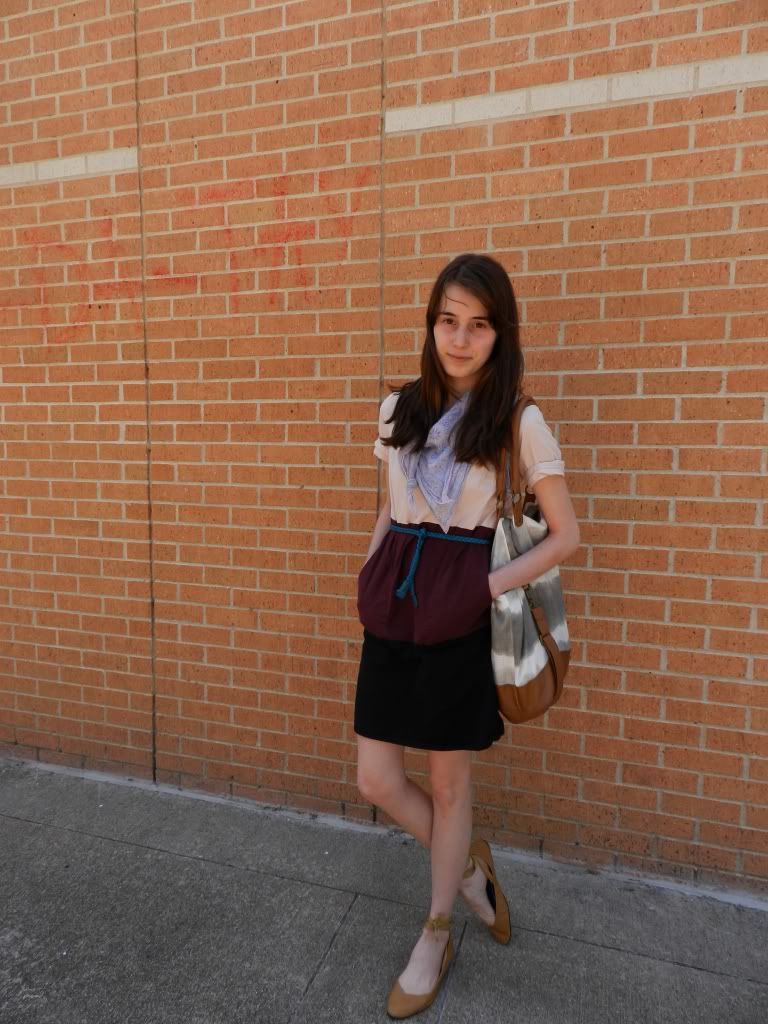 Shoes: UO/Belt: Forever 21 (customized)/ Scarf: vintage/ Dress: H&M (thrifted gift)/ Bag: Old Navy
Eeek! My first outfit post! I'm so excited about this new blog and getting started! I've been wanting to post this first outfit for forever, but convinced myself that I should probably only start posting after I finished the design (although actually, I scheduled this post and wrote it as soon as I knew what the blog and picture dimensions would be ;).
Anyway, this is dress was something Blythe found while she was thrifting, and since it has no metal or anything (since I can't wear zippers or metal because of allergies) she gave it to me! It's a little challenging to style, but this is definitely my favorite way I've worn this dress so far.