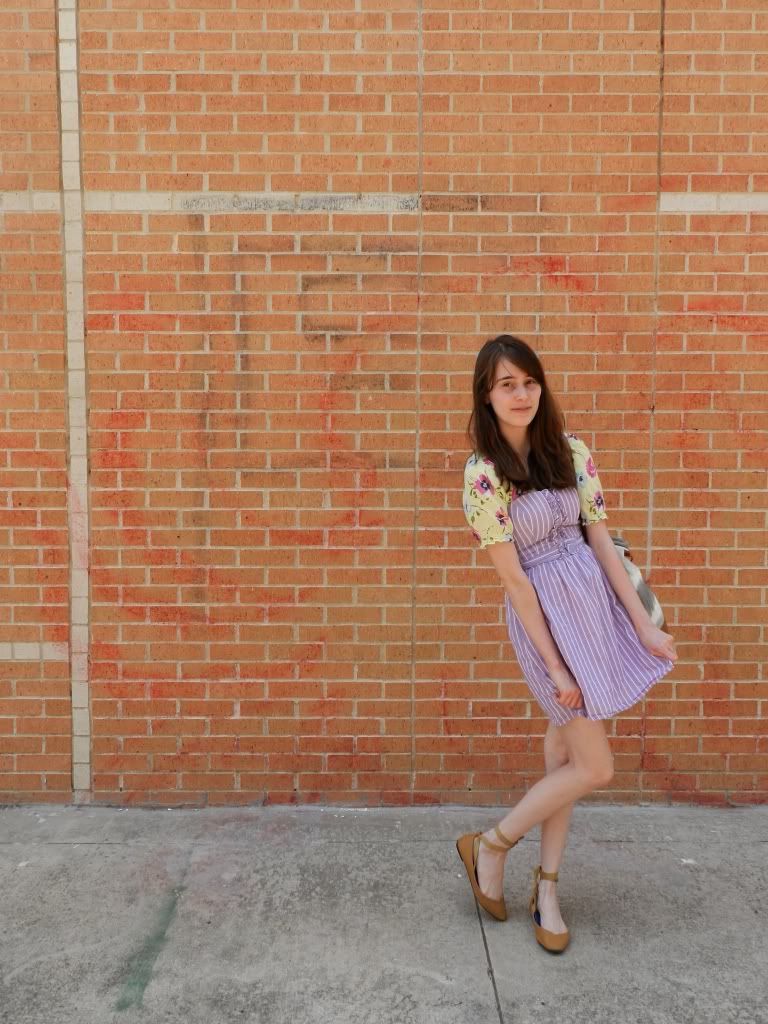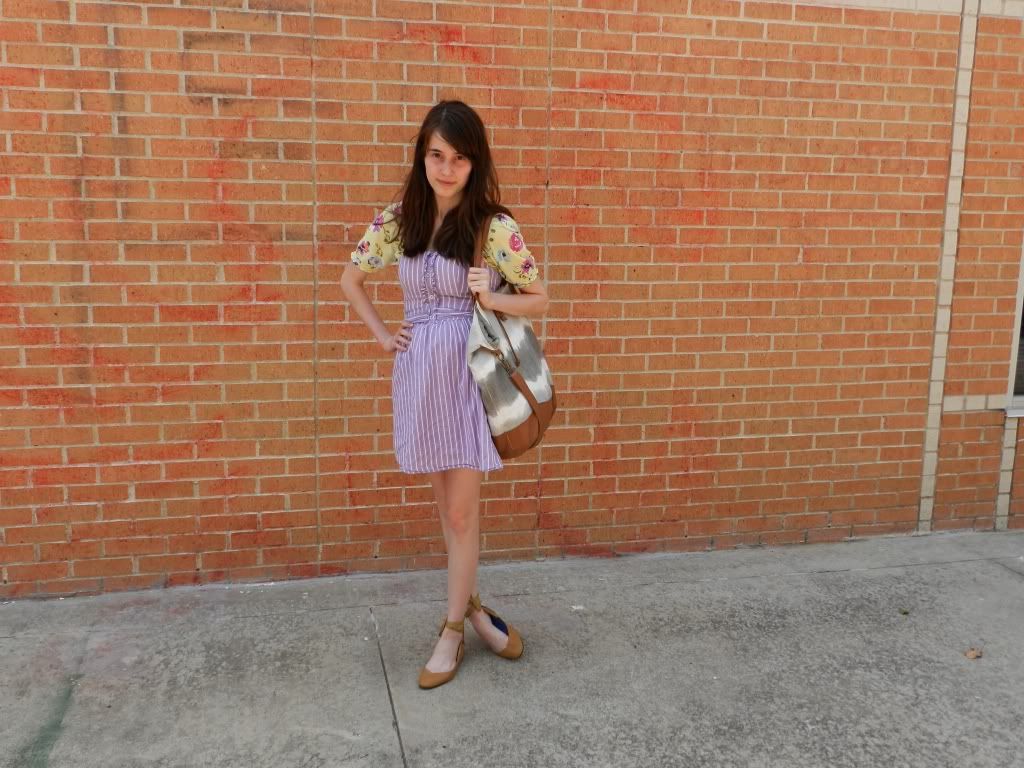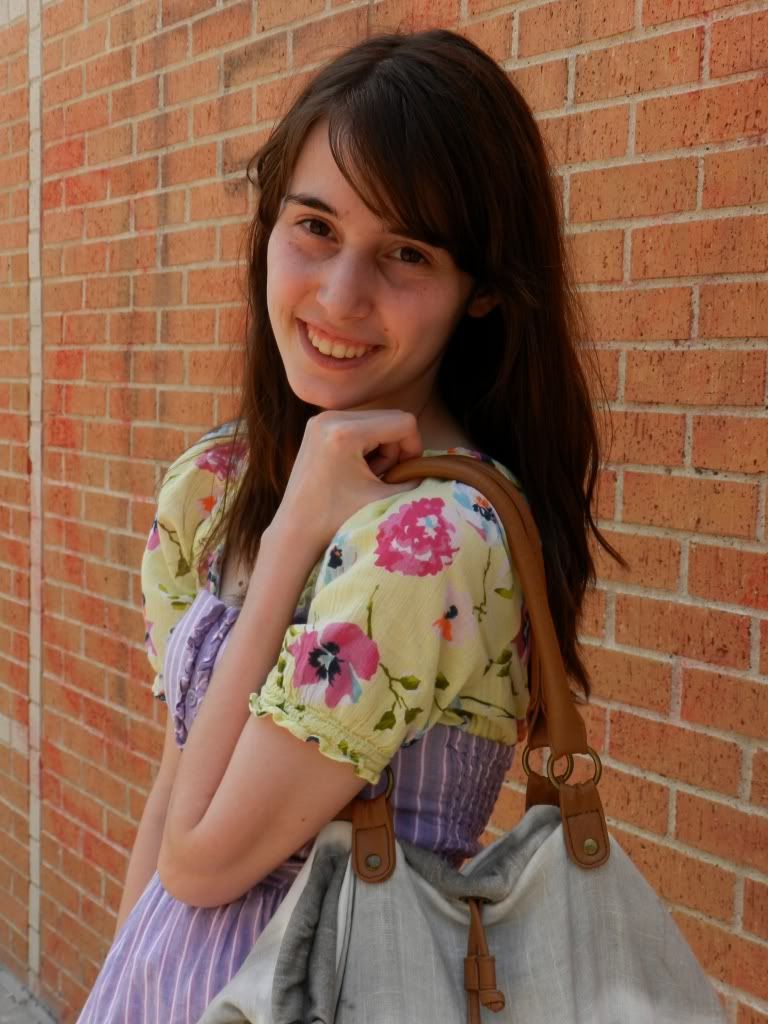 Bag: Old Navy/ Dress: Target (gift)/ Shirt: Abercrombie (gift)/ Shoes: UO
I love the idea of layering shirts and strapless dresses, and while I probably won't be able to do that for long, since we still had school the day these pictures were taken, I decided to add another layer for the air conditioning. When I was putting this outfit together, I was slightly afraid that it would turn out too girly, but I think it worked out well!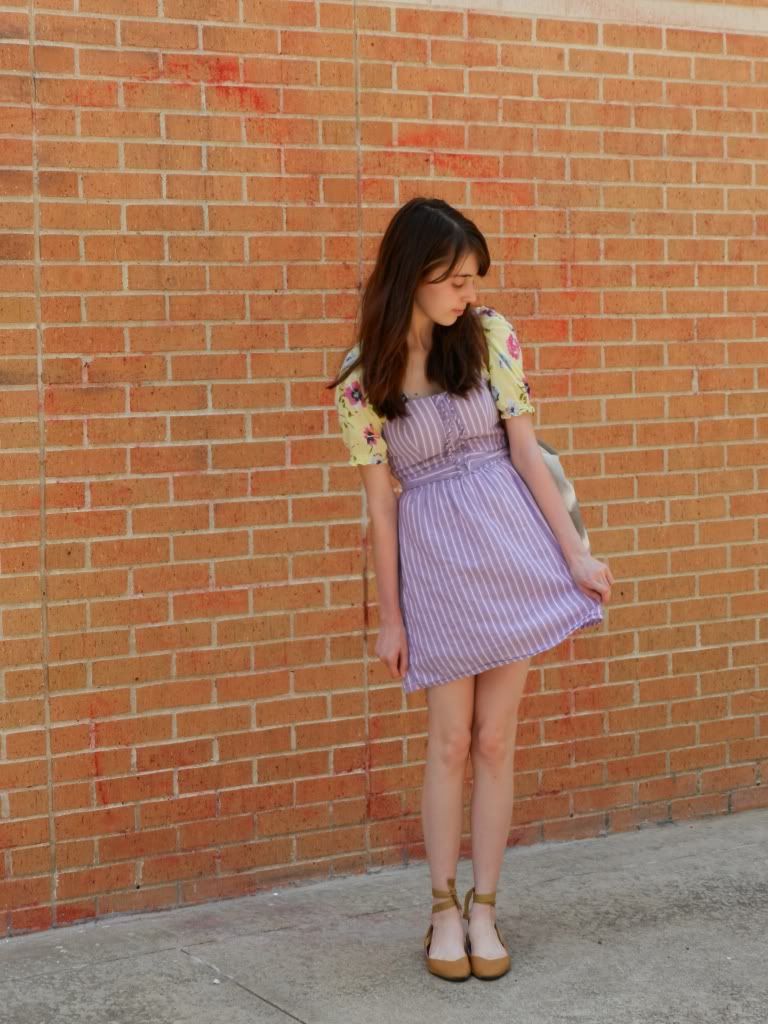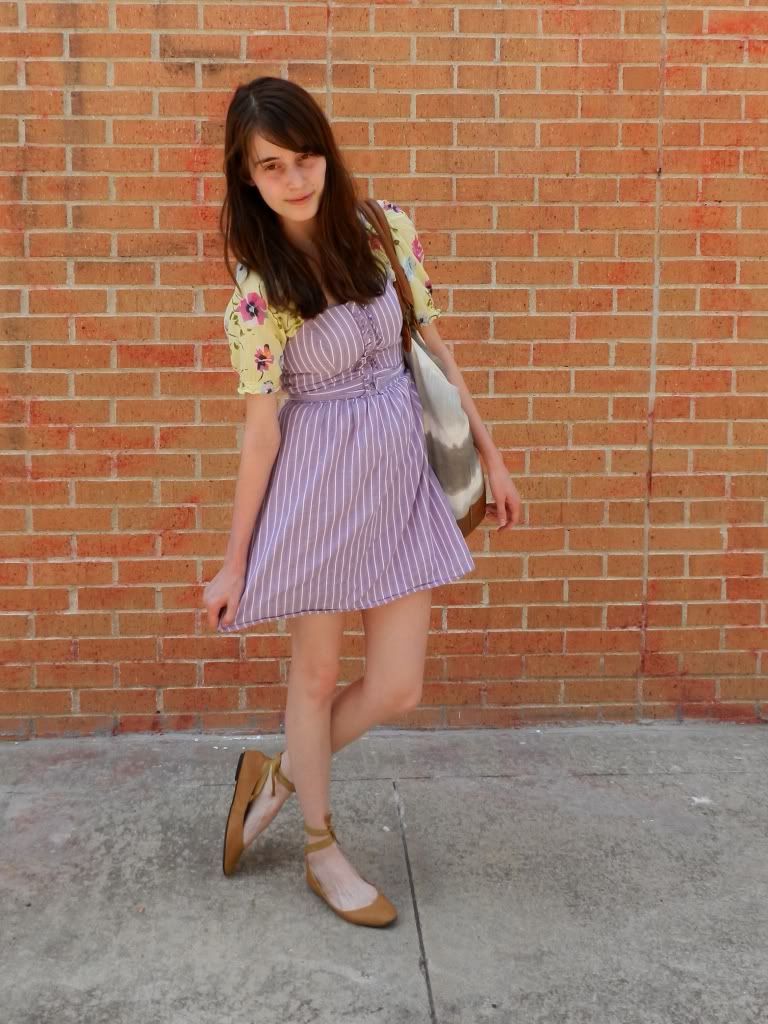 We actually took these pictures during the one of the last weeks of school (it seriously feels like forever ago!) and after a long day of exam review and German grammar, stepping outside into the sun, goofing off with old friends, and taking pictures was just what I needed.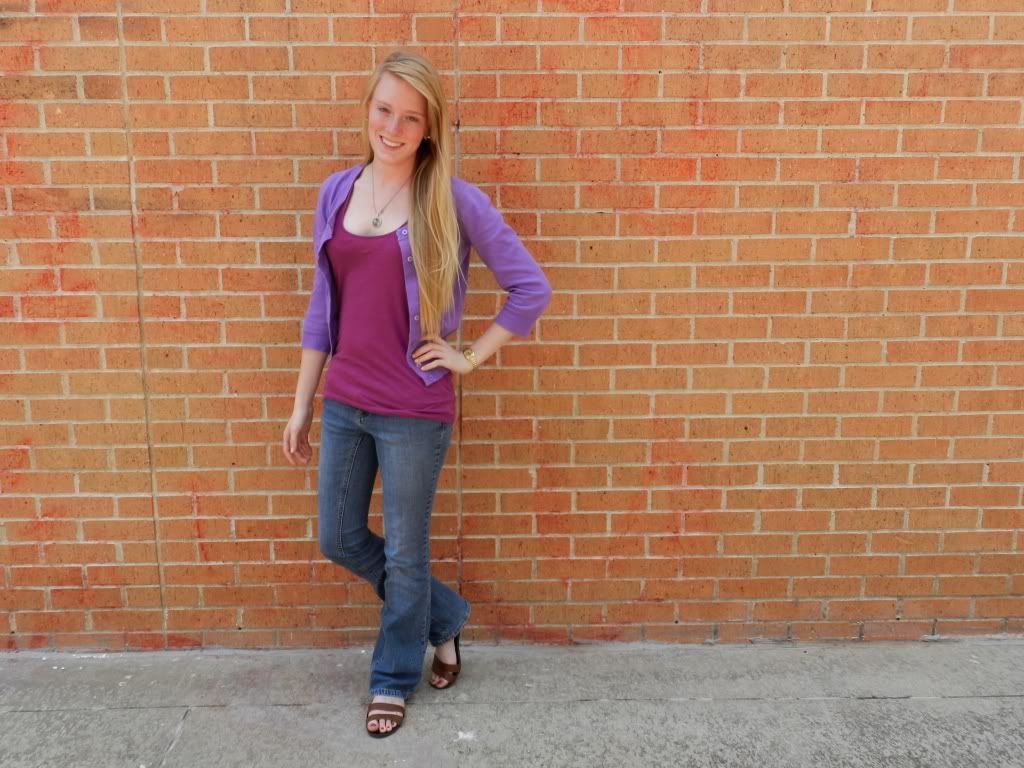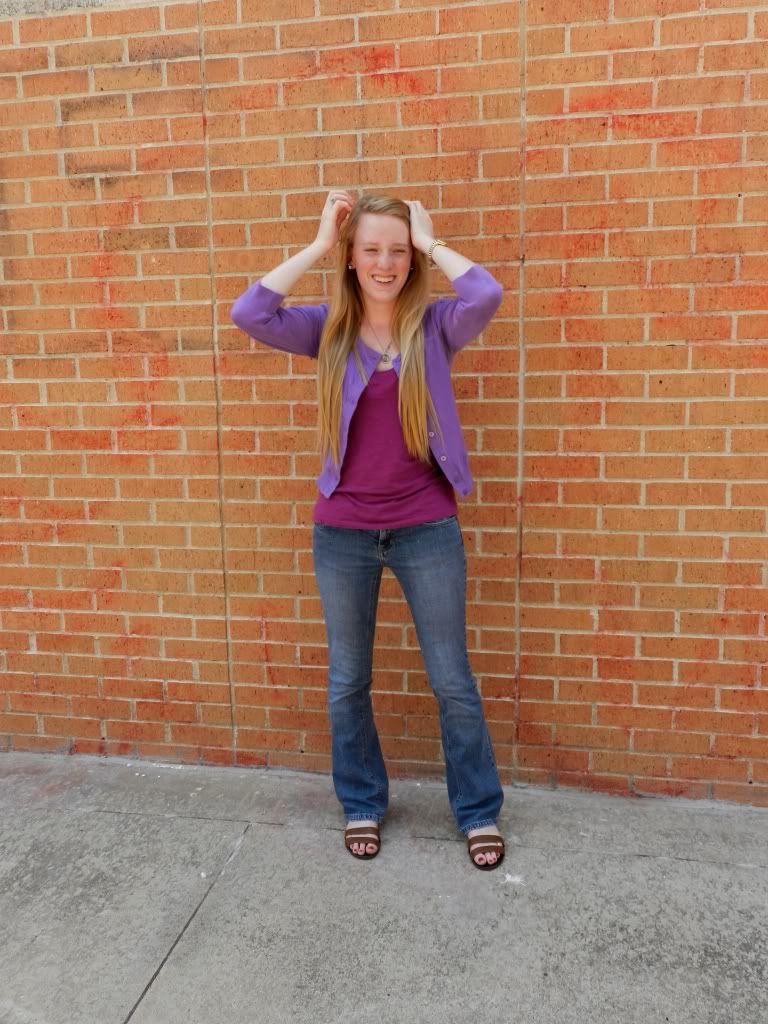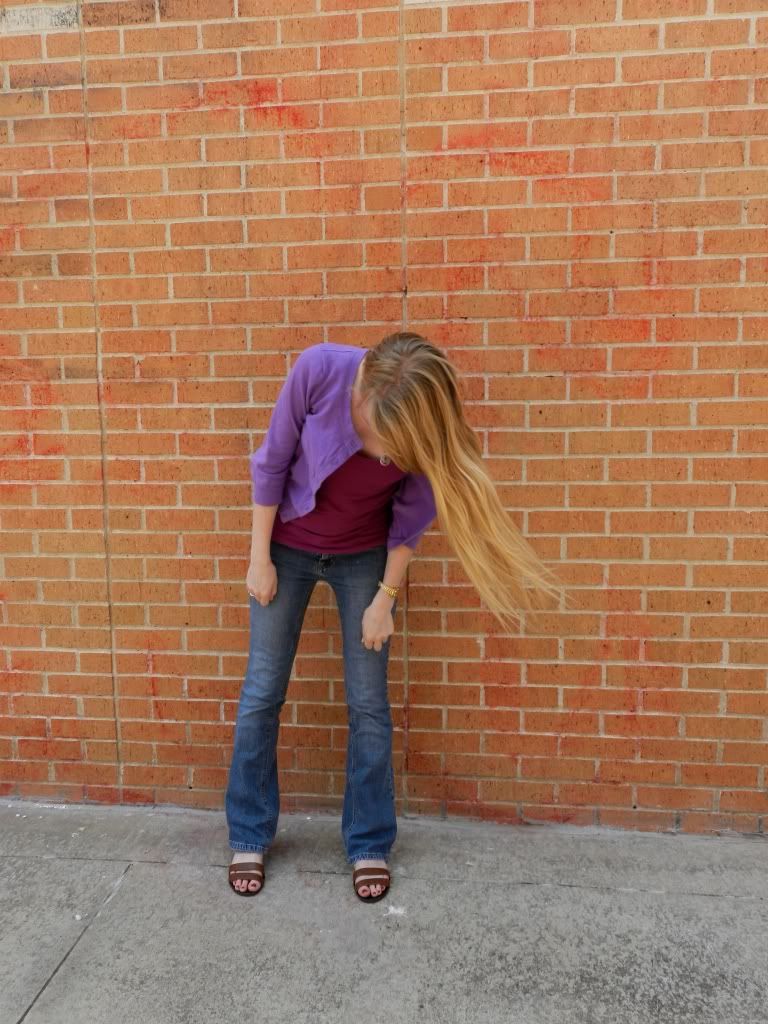 I loved how Hanna included two different colors of purple in this outfit so I just had to take pictures for a post. Doesn't it look awesome? And she has the best hair! Our other friend Gabe also was clearly very interested in the blog pictures.
Charlotte
P.S. A big thanks to Hanna for taking most of these pictures!
Currently listening to: "Folkin' Around" by Panic! at the Disco