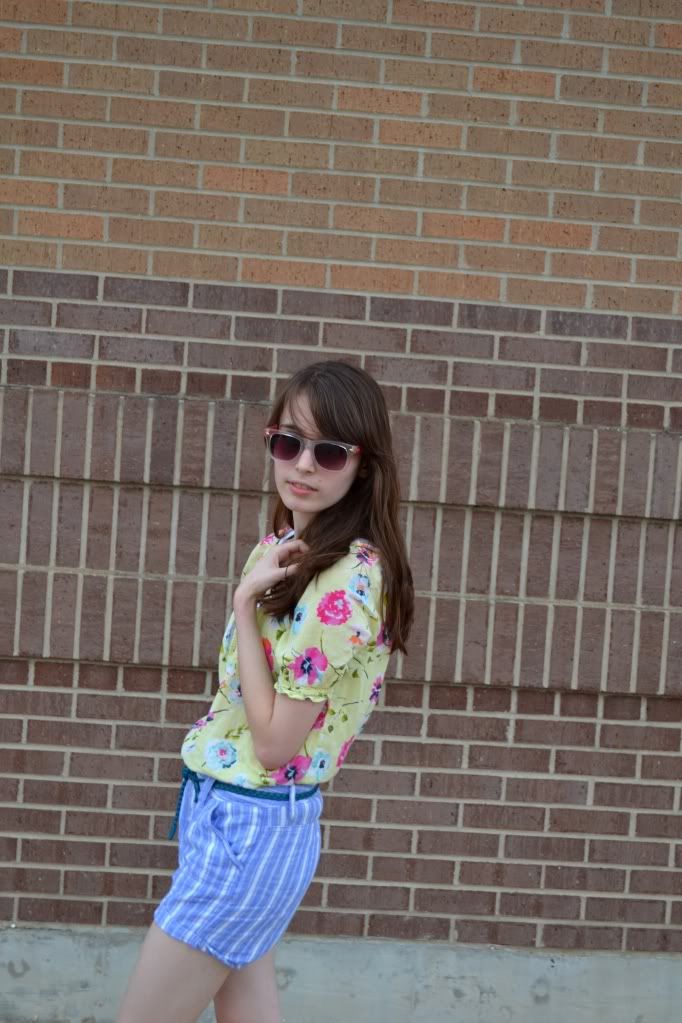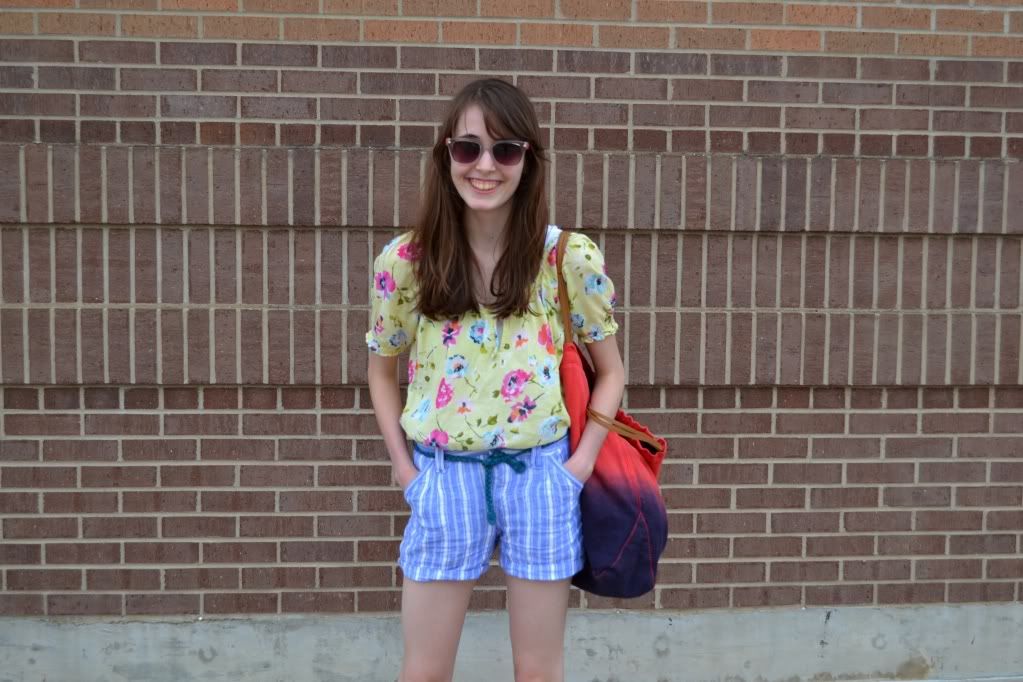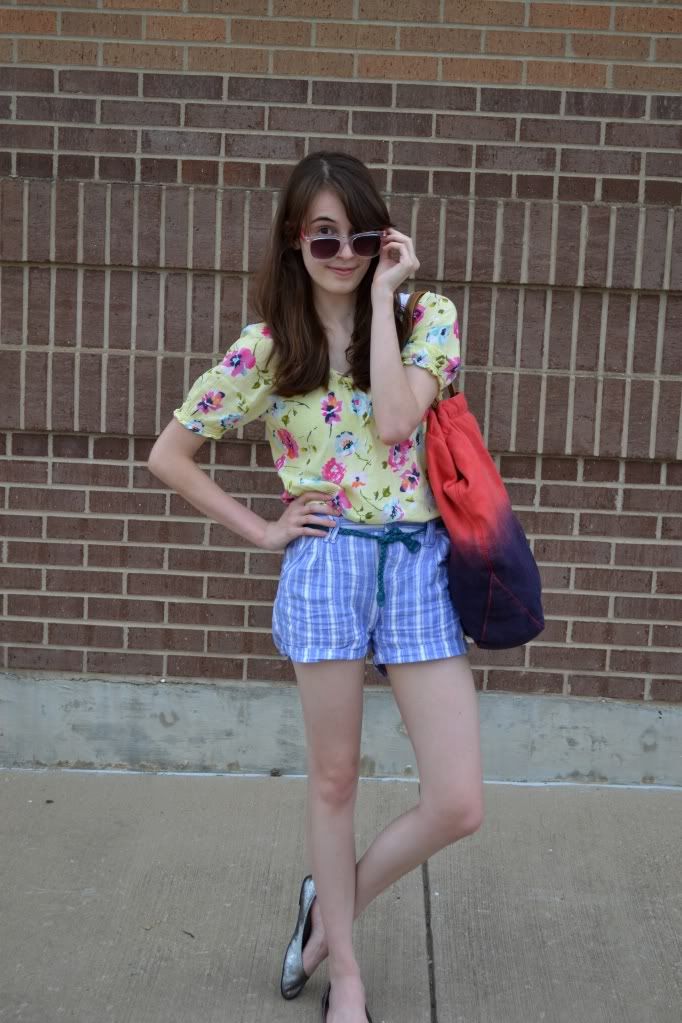 Shorts: Old Navy/Shoes: Francesca's/ Bag: Gap/ Shirt: Abercrombie/ Belt: Forever 21/ Sunglasses: Betsey Johnson via TJ Maxx
I've been looking for printed shorts for forever and so when I saw these at Old Navy (on sale for $10!!) I just had to get them. I didn't realize they were high-waisted until they arrived since I ordered them online, and so I'm doubly excited about them! Since I love mixing patterns, I knew I'd want to do that with these shorts, but originally I wasn't sure what I would pair with them. This shirt just popped into my head, though, so I went with that. I can't wait to try wearing these shorts in other ways, too!
These pictures were taken with
Blythe
at our old elementary school along the brick wall we originally decided should be our backdrop. We were a little distracted the whole time because in the public library parking lot behind the school we saw three police cars with flashing sirens! Someone was getting arrested, we think, but we had no idea what was going on!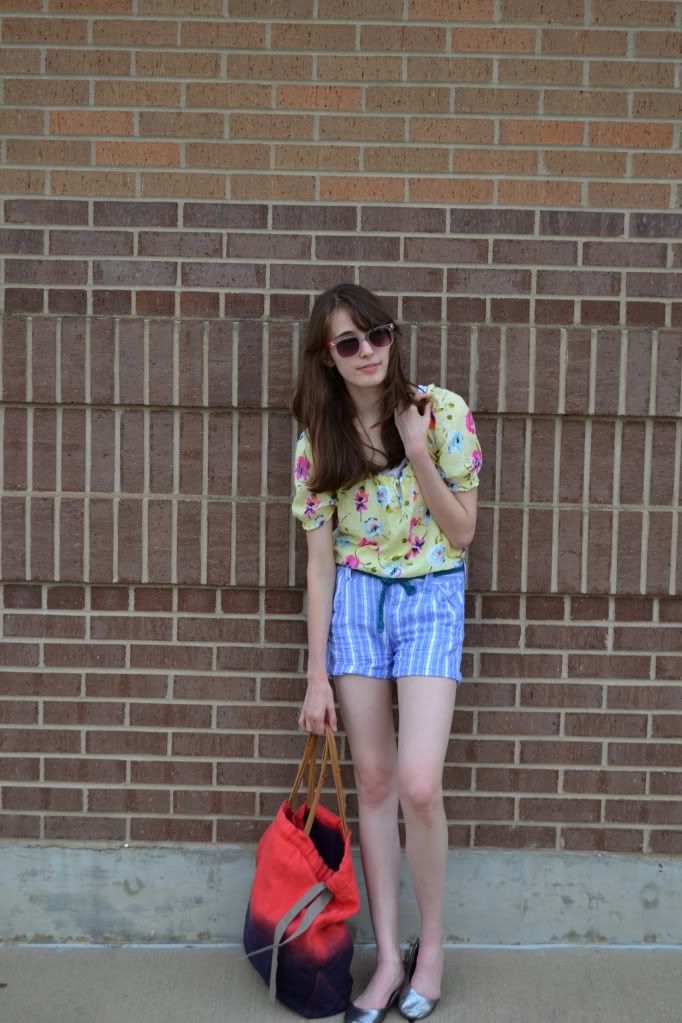 My first gifs! Okay so I cheated and had to use
a website
, but still!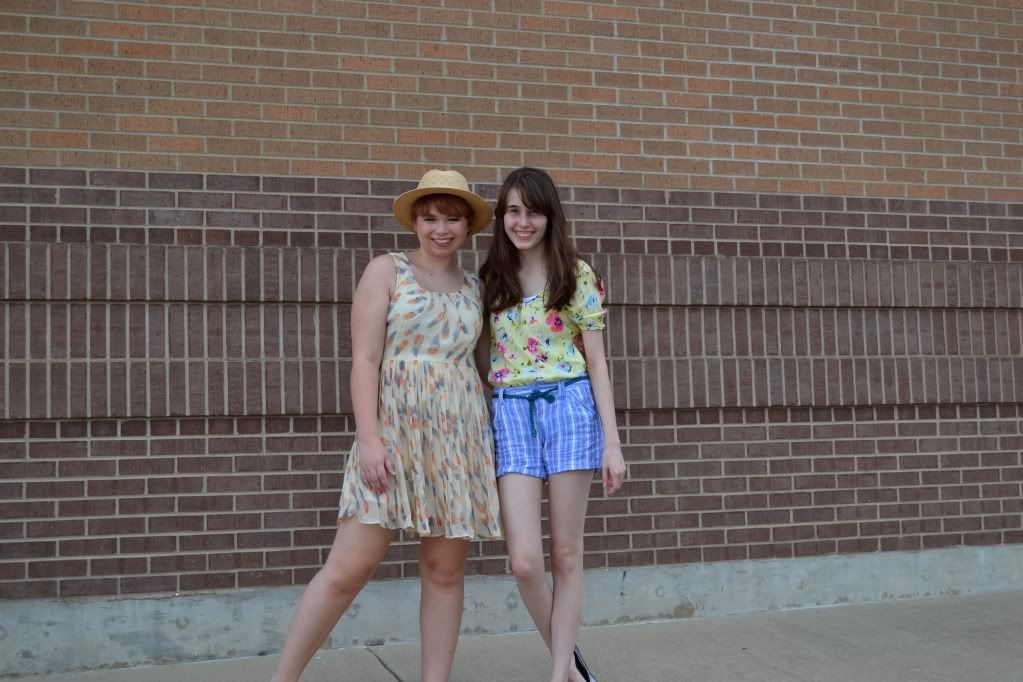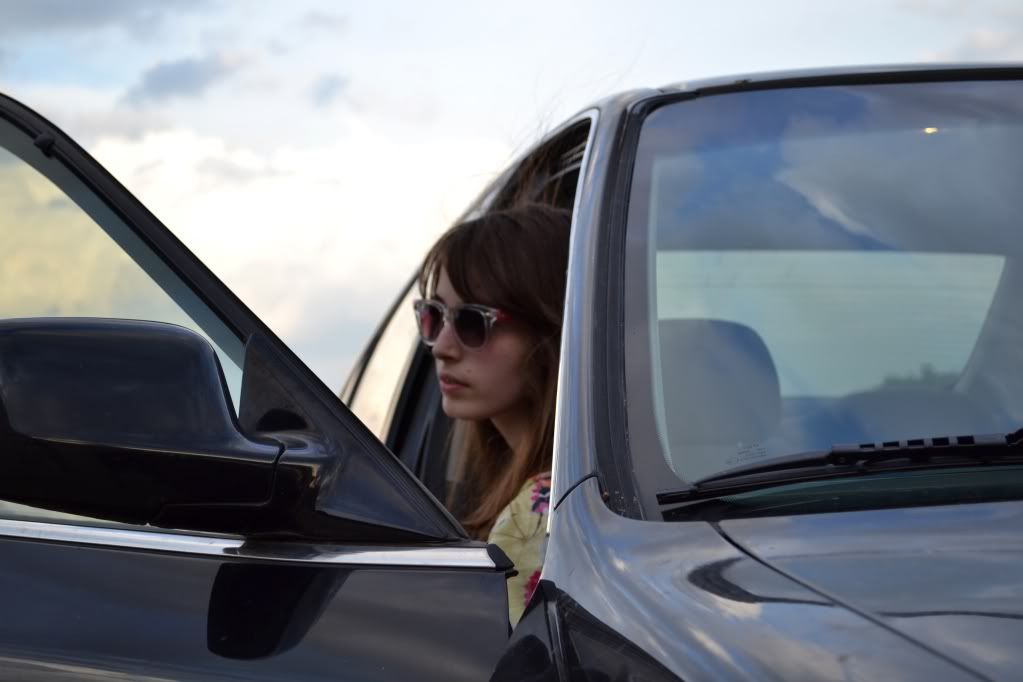 Such a dramatic picture, but when I sat in Blythe's car to listen to this song she wanted to show me, I thought that space between the open door and car would make a cool frame for a shot. I like how it turned out! It feels very summer-y to me!
While we were shooting, we couldn't stop singing this One Direction song, so we decided to make a little video of it!
Charlotte
Currently listening to:
"Elektrisches Gefühl" by Juli
(this is one of the first modern German songs I ever heard and it's still one of my favorites!)