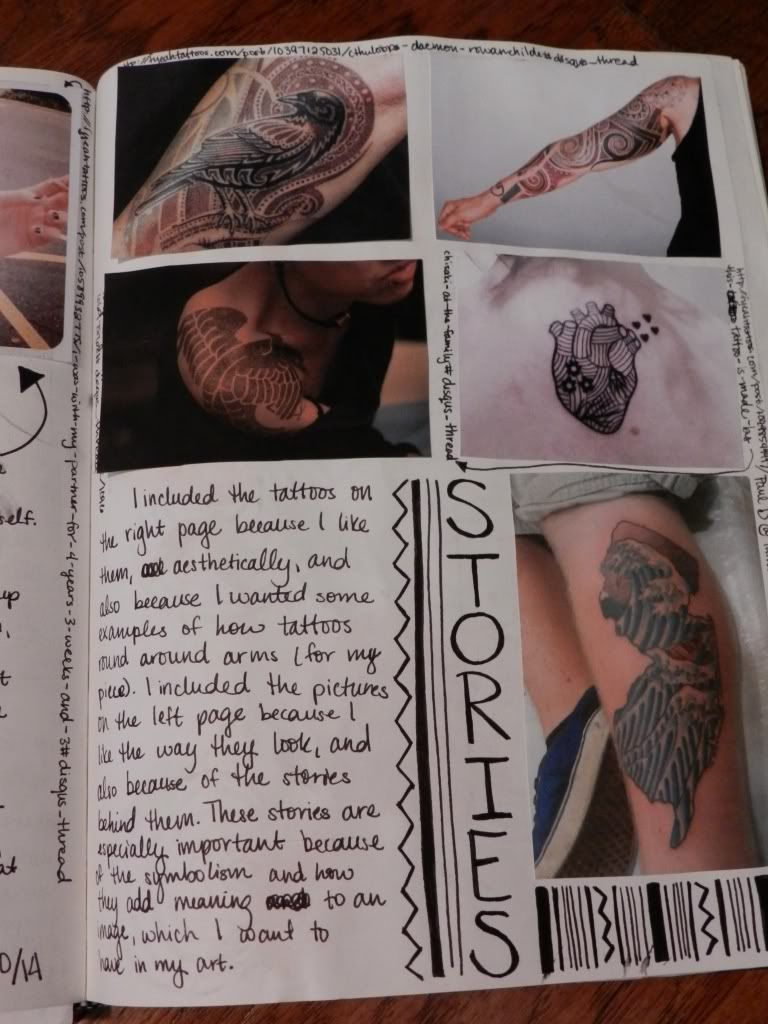 In
IB
, there are various different fine arts you can choose from, including art, which I've been taking every year since middle school. Part of the IB Art class is keeping a sketchbook, but it's a little different from a regular sketchbook. Instead of just including your drawings, thumbnail sketches, and brainstorming sessions, they also really want you to include anything that's inspirational to you, reflections on your own art, why you are drawn to other pieces, and how you want to make your own art better. The way my art teacher explains it is your sketchbook should be your brain. One thing IB is great about is allowing us, as students, to work with very few limitations and filters, and so the art we make is really about us and what we want to say.
Anyway, in the last couple of years I've become very drawn to tattoos and especially the stories that they hold, and so I thought it'd be a cool idea to incorporate into a piece. These were some of the inspiring stories I collected as I was brainstorming with that idea. All images are from
this website
.
What do you think? Do you like this new Friday series?
Charlotte
Currently listening to:
Armistice by Armistice
(found via
Cassie's
Friday links series
. This album is full of really perfect summer music.)