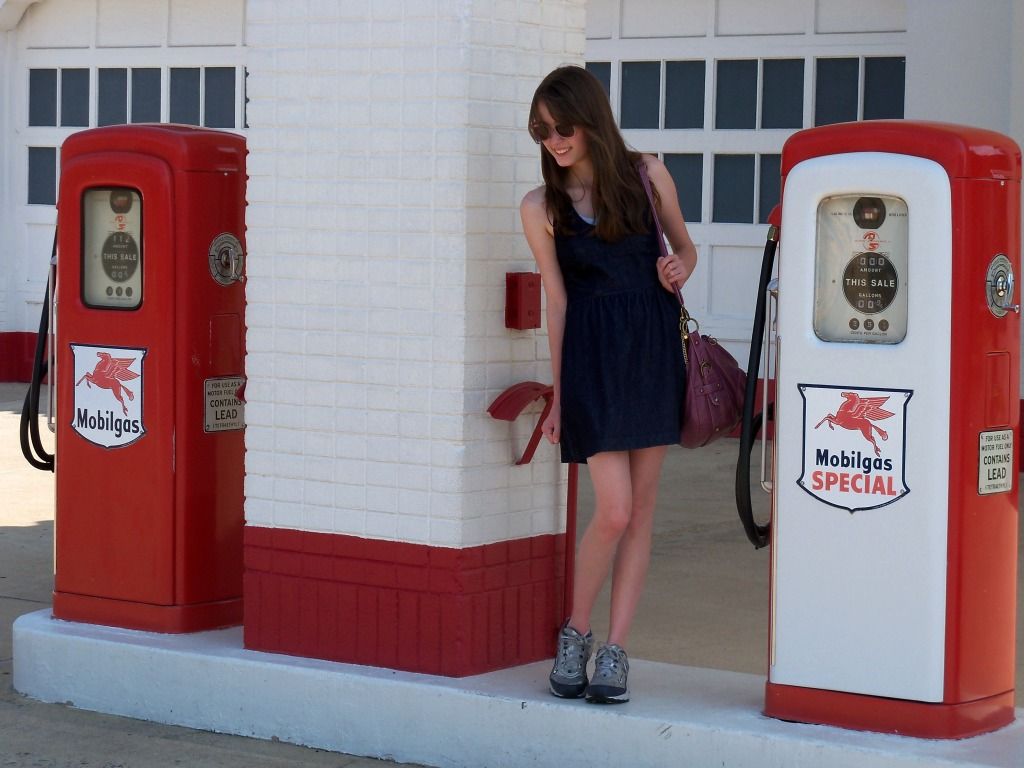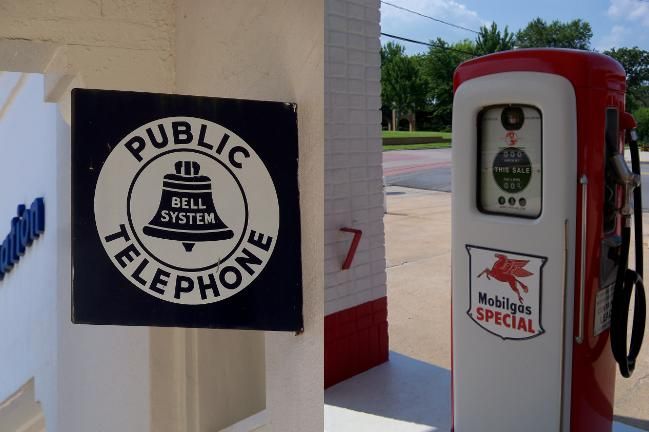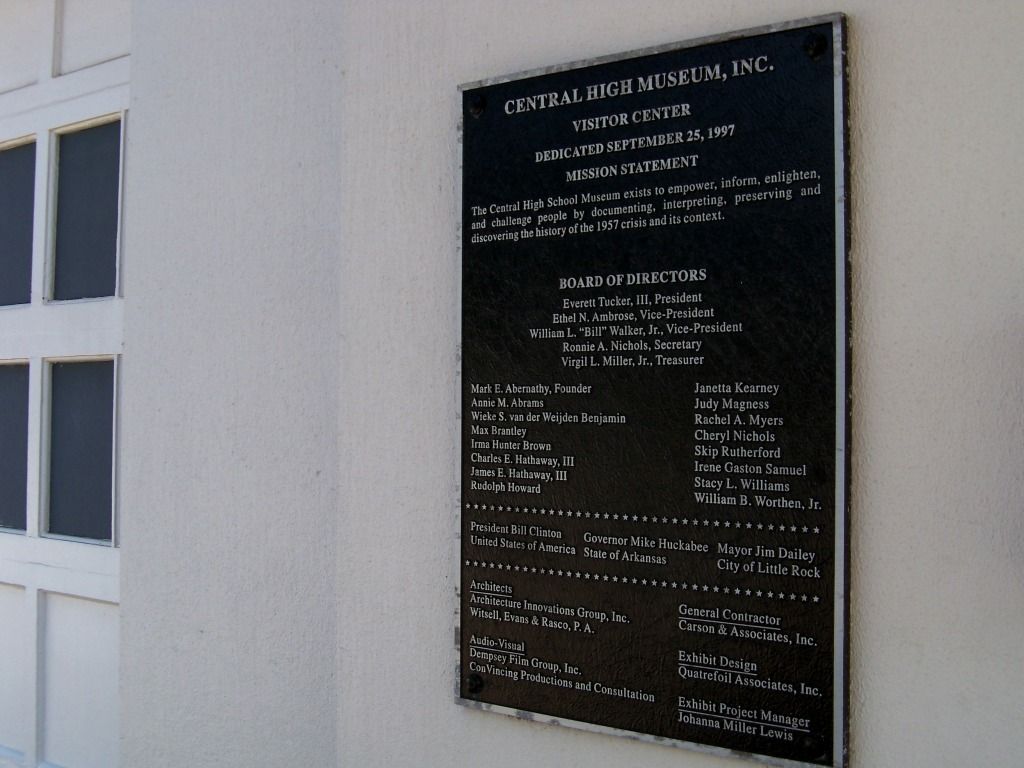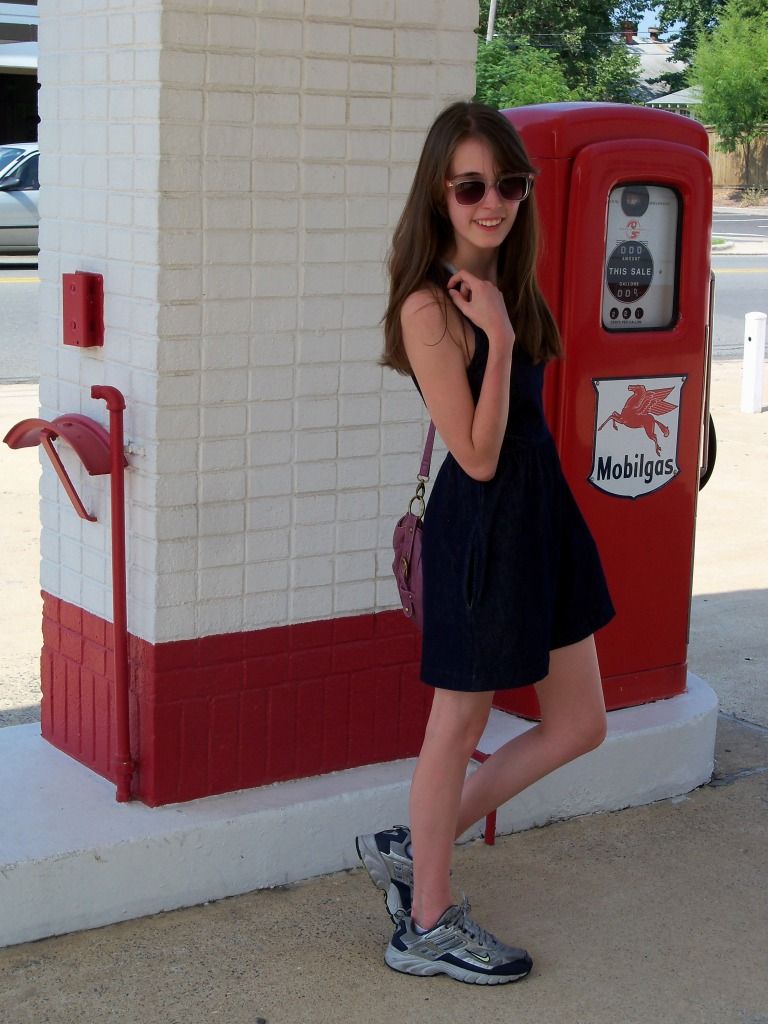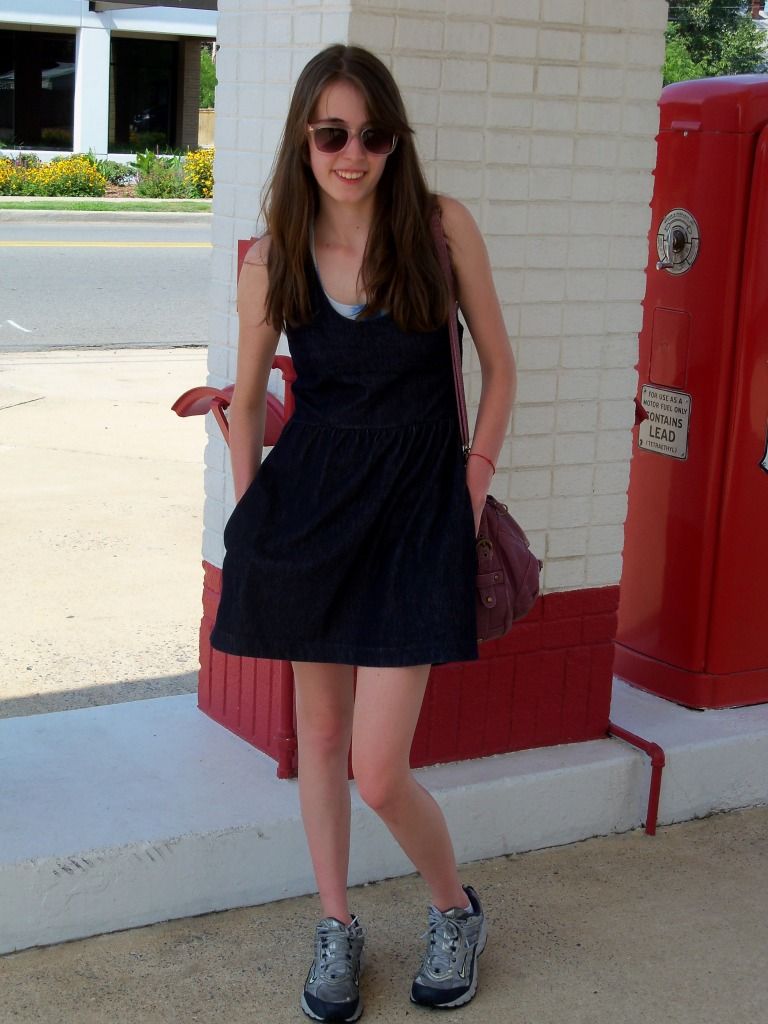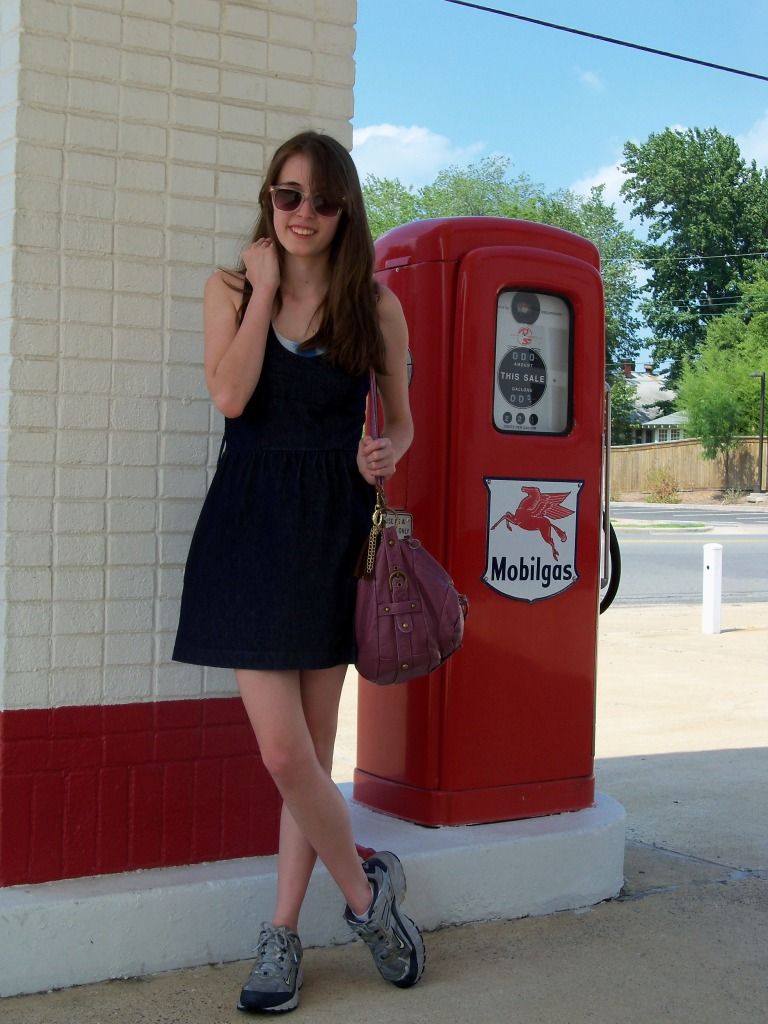 Dress: Forever 21/ Bracelet: DIY/ Bag: UO
While we were driving through Arkansas, we stopped by
Little Rock Central High School
to see the school in person. Across the street was this little amazing vintage gas station, though, so I decided to take outfit pictures here. This gas station used to be the historic visitor's center for the school, but then it became a National park and the center (with a little museum) is in a different building next to it. I really wish more gas stations still looked like this, because it's actually kind of beautiful.
To see the pictures we took at the school, click below.
Like the Loraine Motel, it was kind of overwhelming to stand in front of this school and know that history happened here. It was incredible to actually be at a place that I've seen hundreds of times in photographs, and while it's the same place, it's completely different. While I was walking up the steps, I couldn't believe that I was on the same steps the Little Rock Nine stood on, and that students actually needed guards to do that.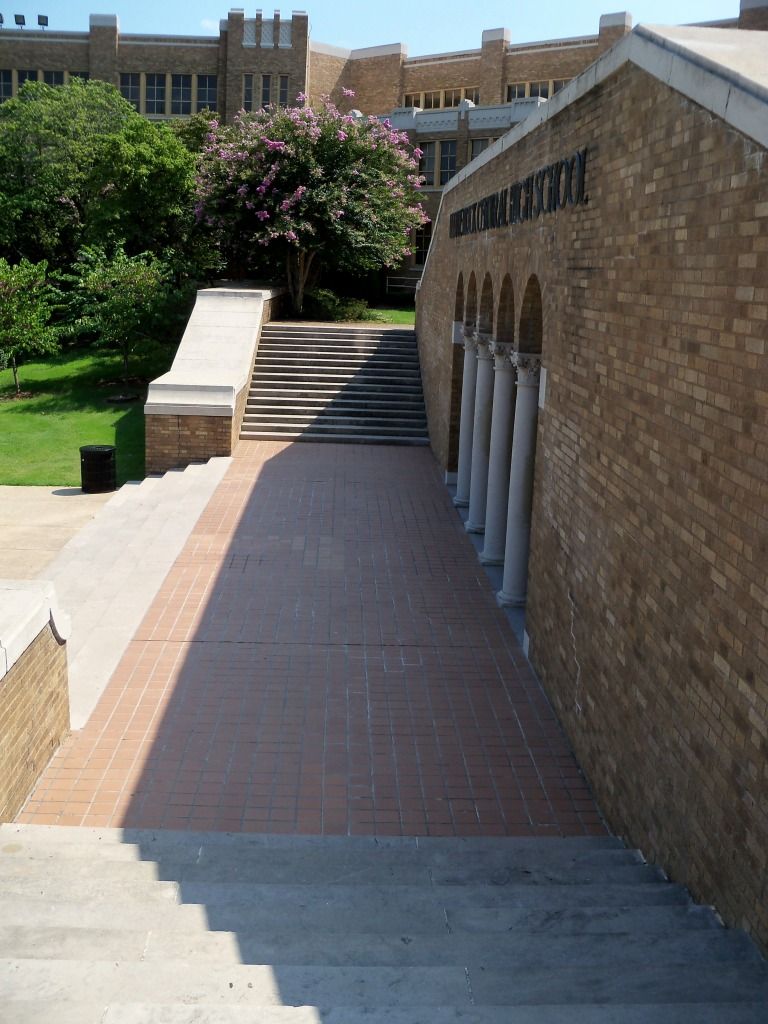 And that's basically all we did in Arkansas besides my college visit. We really didn't have time to do anything else since there was a huge traffic jam and the two hour drive was lasted more like five or six. It was still a beautiful place and an amazing first visit!
Charlotte