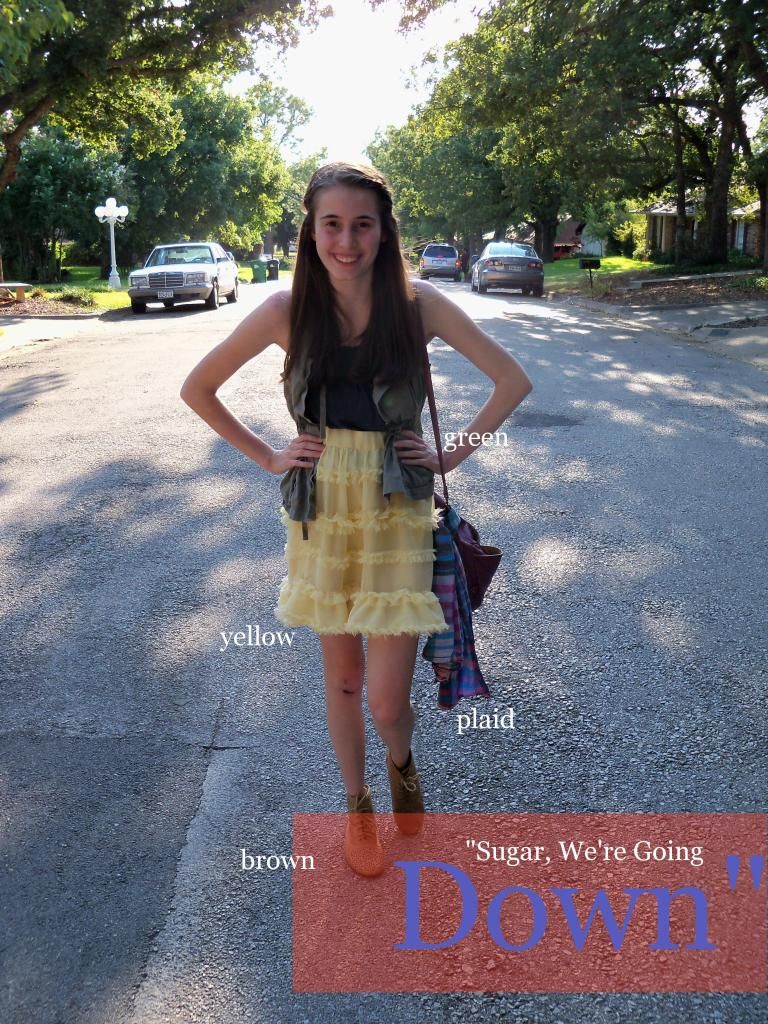 Top: Gap/ Vest: Nordstrom/ Skirt: Gap/ Bag: UO/ Shoes: Amazon/ Scarf: Vintage
When I decided to put together an outfit inspired by
Fall Out Boy's "Sugar, We're Going Down" music video
, I knew I would have to include my fluffy yellow skirt. I also wanted to include a darker color, so this tank was a must, and I had to throw in some green to echo the nature-filled setting. Plaid was another must have on my list, but I couldn't find any for a long time. I couldn't think of anything plaid I owned, and while my brother has
a green gingham button down I've borrowed before
, it just didn't fit the vibe I was going for. Then, at the last minute, I remembered this vintage scarf and tied it to my bag since I definitely didn't want to wear it in the summer heat. The shoes were another definite, since I felt like my outfit needed another earthy tone to complete the vibe, and I noticed the girl has braids in her hair for most of the video, so I added that, too. Overall, I don't know that I really got the "Sugar" vibe in this outfit, but I think it's a good combination of my style and inspiration!
What do you think? How did I do?
Charlotte
P.S. Sorry these pictures are a little more blurry than normal. For whatever reason, my Nikon Coolpix P500 won't turn on, so I've been having to use an older camera.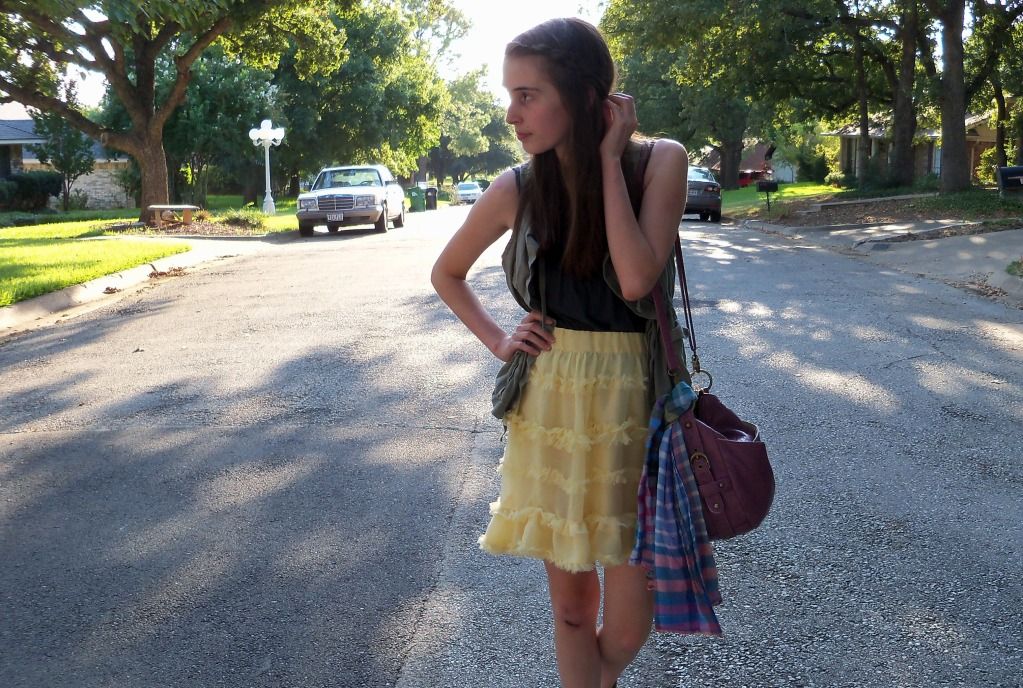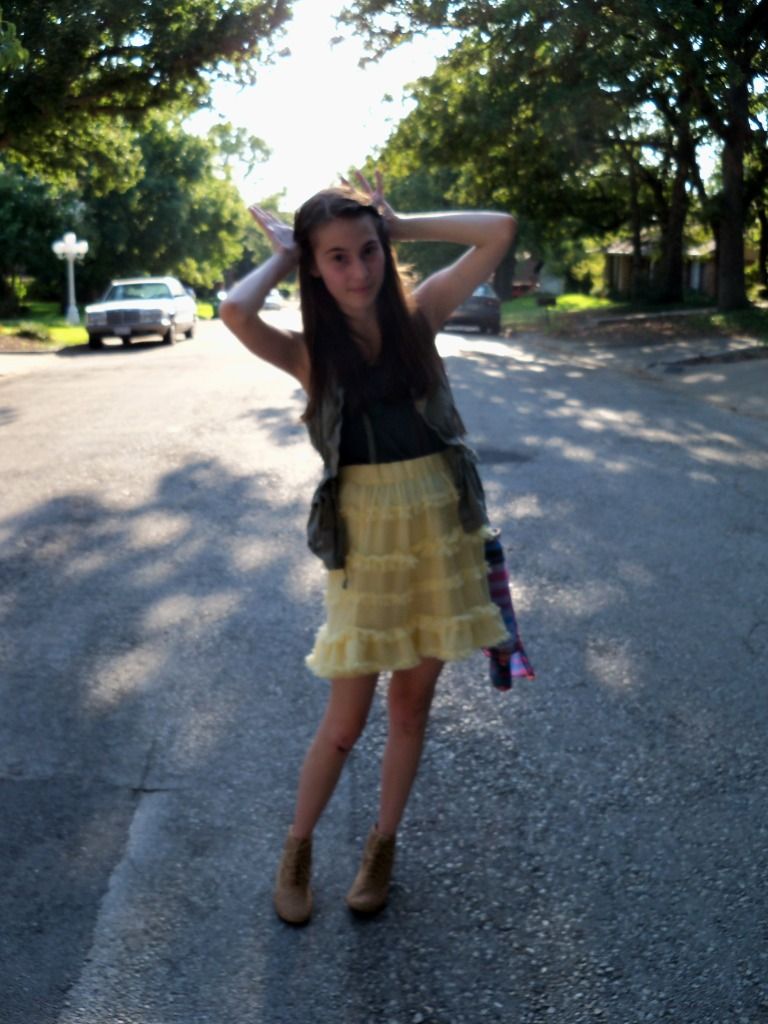 I tried to do deer antlers of my own, but every one came out blurry!