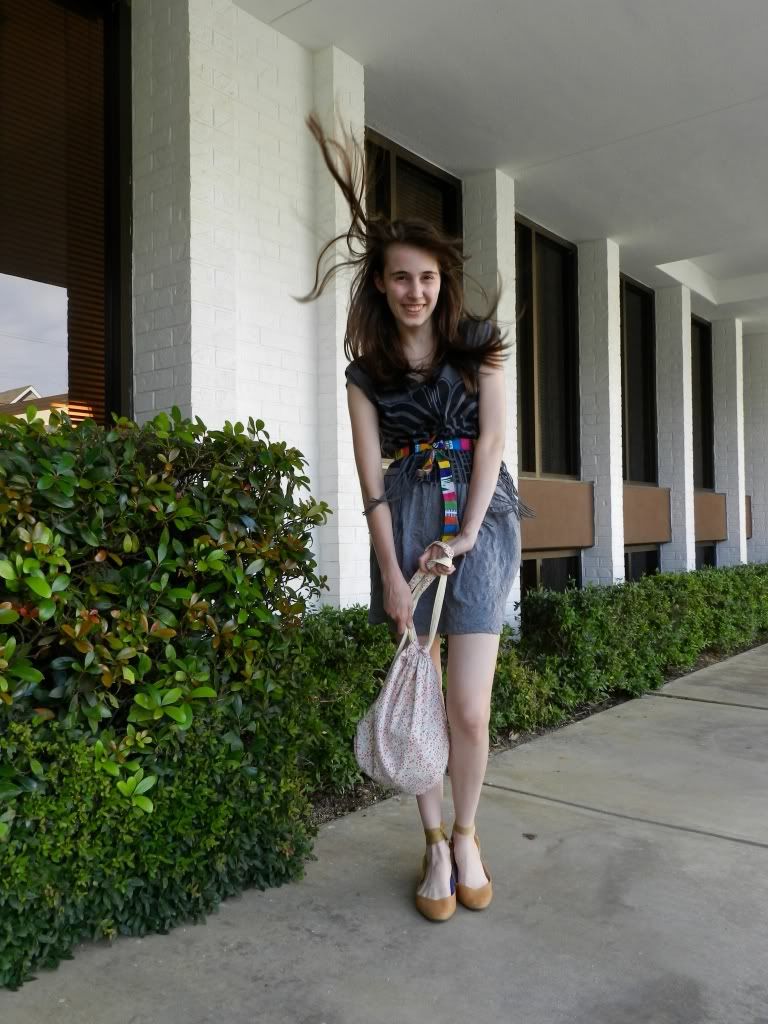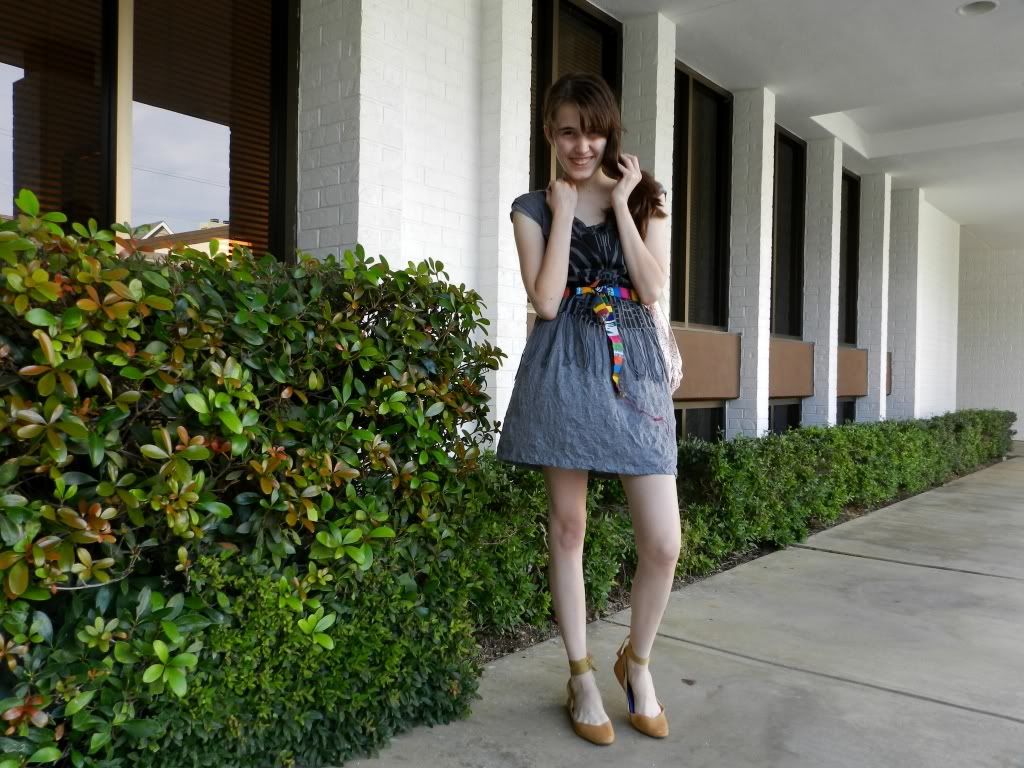 Belt: Vintage/ Shoes: UO/ Top: H&M/ Dress: Forever 21
There was some serious phantom wind when I was taking these pictures! As you can tell, I was a little blown away (hahaha sorry) by this crazy wind that just came out of nowhere and died down and then would come right back again! It made for some rather interesting photos, and I was so glad to have some wind to cool the temperatures down a little.
In case I haven't bored you all enough with stories about the weather, I thought I'd also mention that I got two bug bites while taking these pictures. That's right, serious sacrifice for this blog here.
It's kind of weird taking pictures in an office space like this because I clearly don't work there, but I can't help but wonder if I'll be working in a place like this someday.
Charlotte
Currently listening to:
"Viva La Vida" by Coldplay