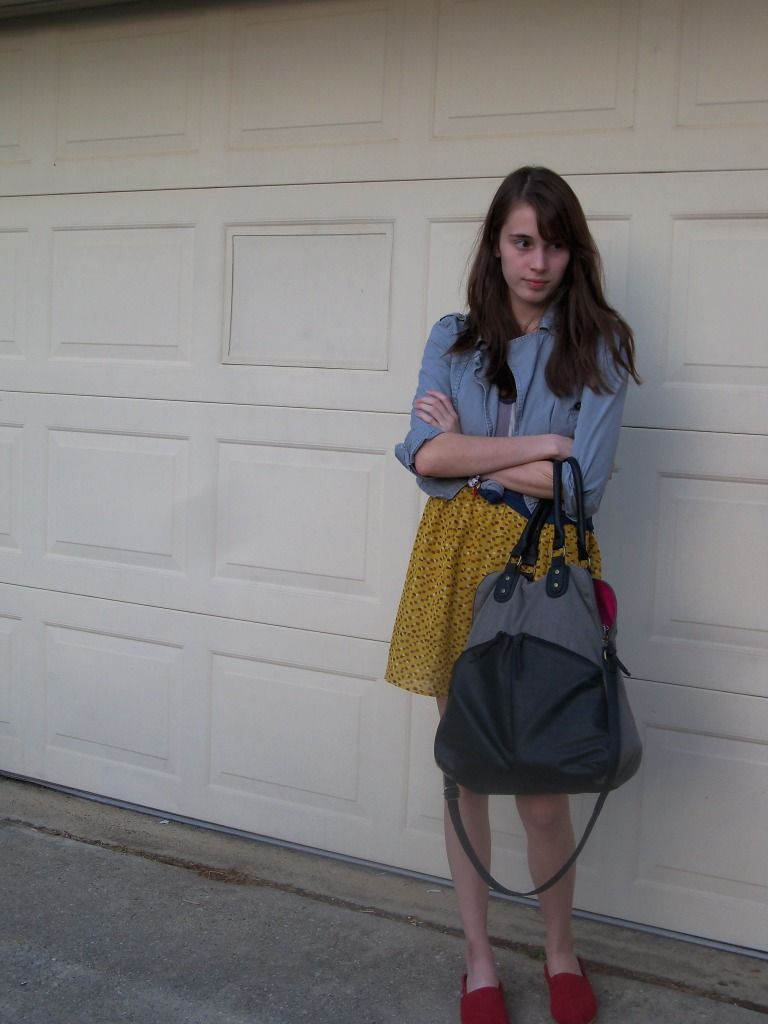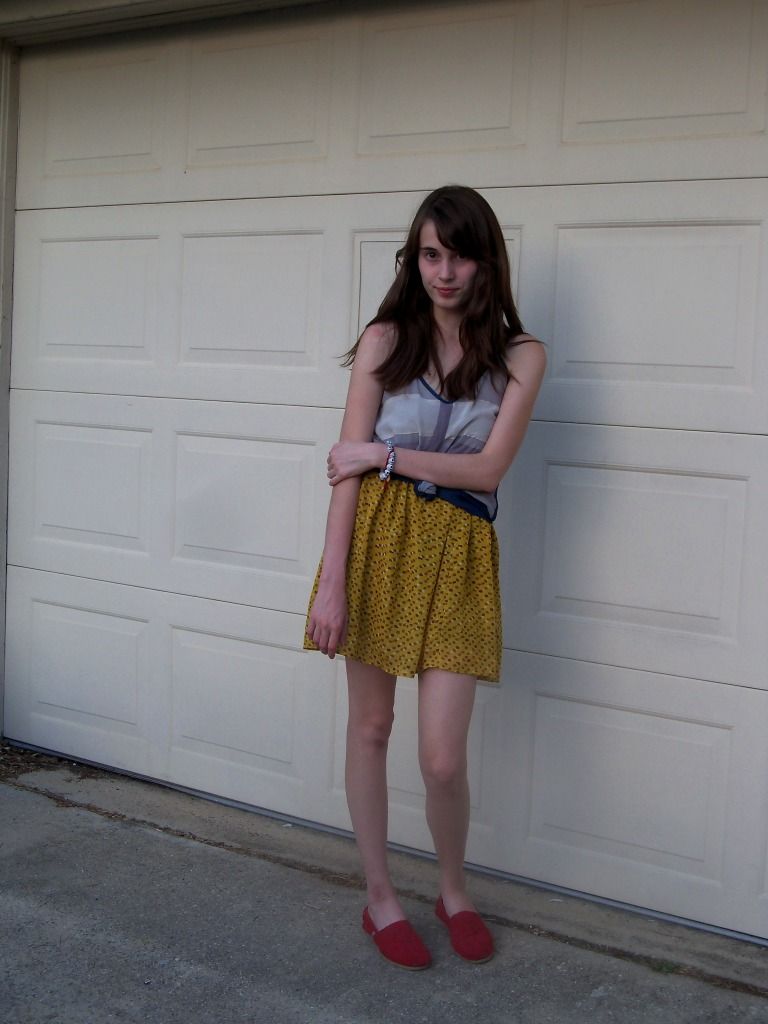 Tank: UO/ Jacket: JC Penney/ Shoes: Toms/ Skirt: Target/ Bag: Payless
I've done variations of blue, yellow, and red together, but I definitely wanted to do it again with this tank and skirt. Of course, because of school rules, I wore my jacket all day, but I just had to take pictures without it. Even though I like the color combination, I think if I wore this outfit again I'd switch out the shoes for some flats. But I definitely can't wait to do that and add some more fall layers!
Even though I've been strongly resisting the end of summer, I'm starting to really get tired of the high temperatures we're still having, especially since my school is so cold. I've having a hard time getting dressed and keeping in mind school rules, the inside temperature, and the outside temperature. So I can't wait until the temperatures even out. Besides, I'm so excited for things like colored tights.
It seems that it's mostly related to senior year, but things often feel so very complicated sometimes. So it was really
great to read this post from Sydney
. Even though we're not in the same position, it's nice to know that I'm not the only one and just taking a few steps back can make everything feel so much better. I've actually been thinking about writing a senior year post, but things have been so crazy that it might be a little bit until I can get that up. Besides, I might want to wait until later than the third week of school to write something ;).
Charlotte
Currently listening to:
"Sarah Smiles" by Panic! at the Disco