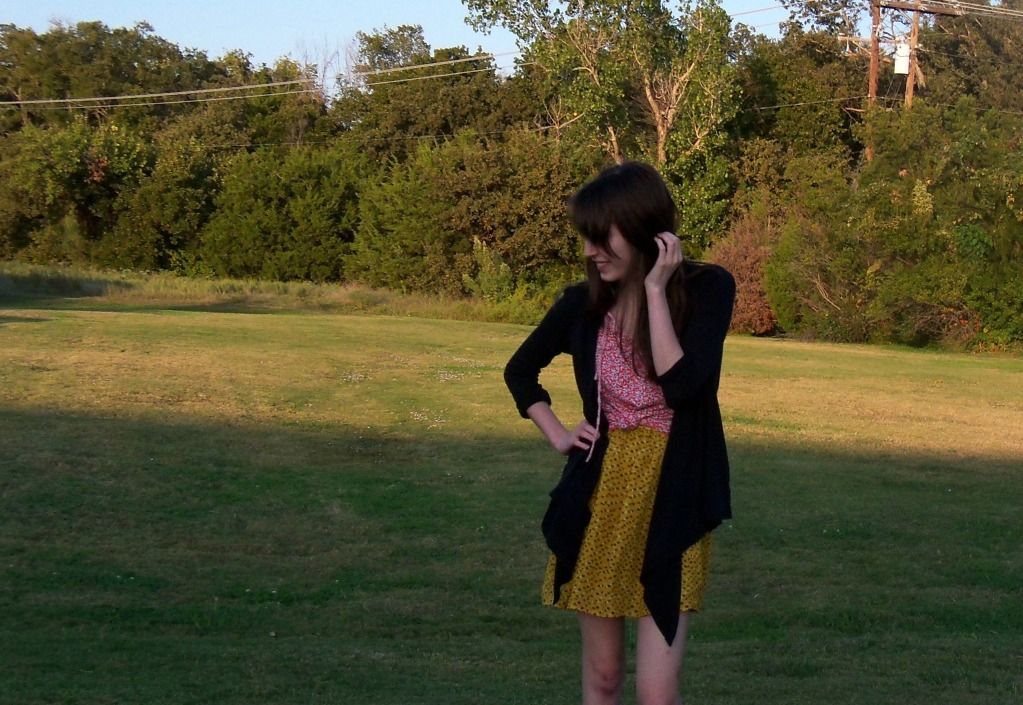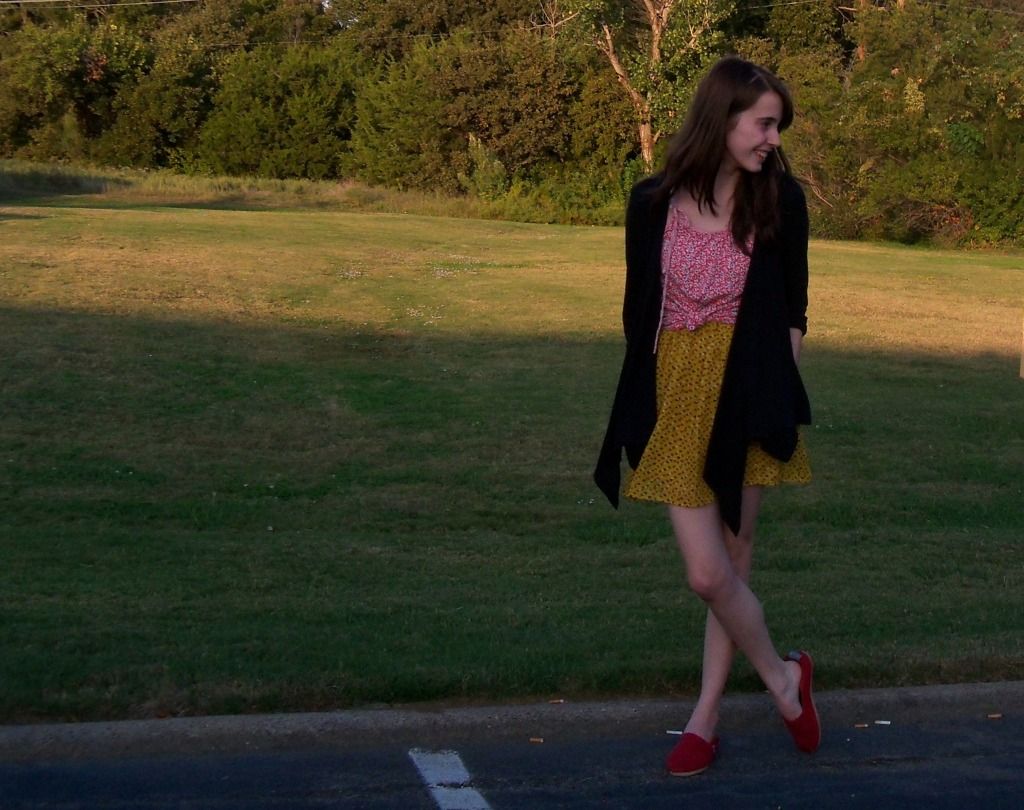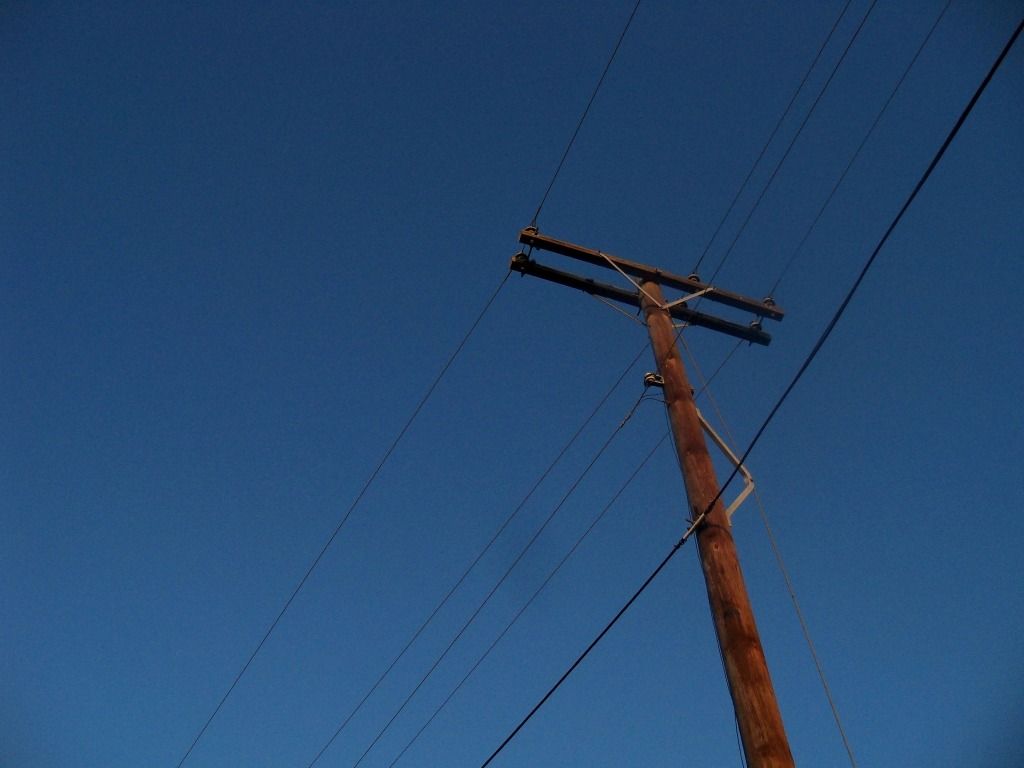 Top: Gap/ Skirt: Target/ Cardigan: Delia's/ Shoes: Toms
I took these pictures last Friday while waiting for an appointment and actually ended up spending an hour outside chasing the pretty lighting. I even made a little video, which you guys will get to see tomorrow! Anyway, I've heard before that a good trick for mixing patterns is to have one piece with a big pattern and another one with a small pattern. I actually really like two small patterns together, as well! I think they really balance each other out and from far away, both pieces are practically solids. I think keeping everything else really simple is crucial, though, if you have two small patterns in an outfit, which is why I went with the basic black cardigan and solid Toms.
At the moment, though, the only pattern mixing I'm doing is with my pajamas, since I suddenly got quite sick Sunday evening. I'm a little worried about the amount of work awaiting me when I try to catch up from missing school, but I'm so exhausted that I just can't think about it too much. It'll all get done! All I'm hoping for now is a good IB TOK IA presentation next week (that was a lot of acronyms haha! Our Theory of Knowledge big presentation project is in a couple of days. Eeek!) and being well enough to go to Homecoming this weekend (my last one!). So all I need to do now is get better! As soon as possible, which means an early bed time tonight!
Currently listening to:
"Empire State of Mind" covered by Ed Sheeran