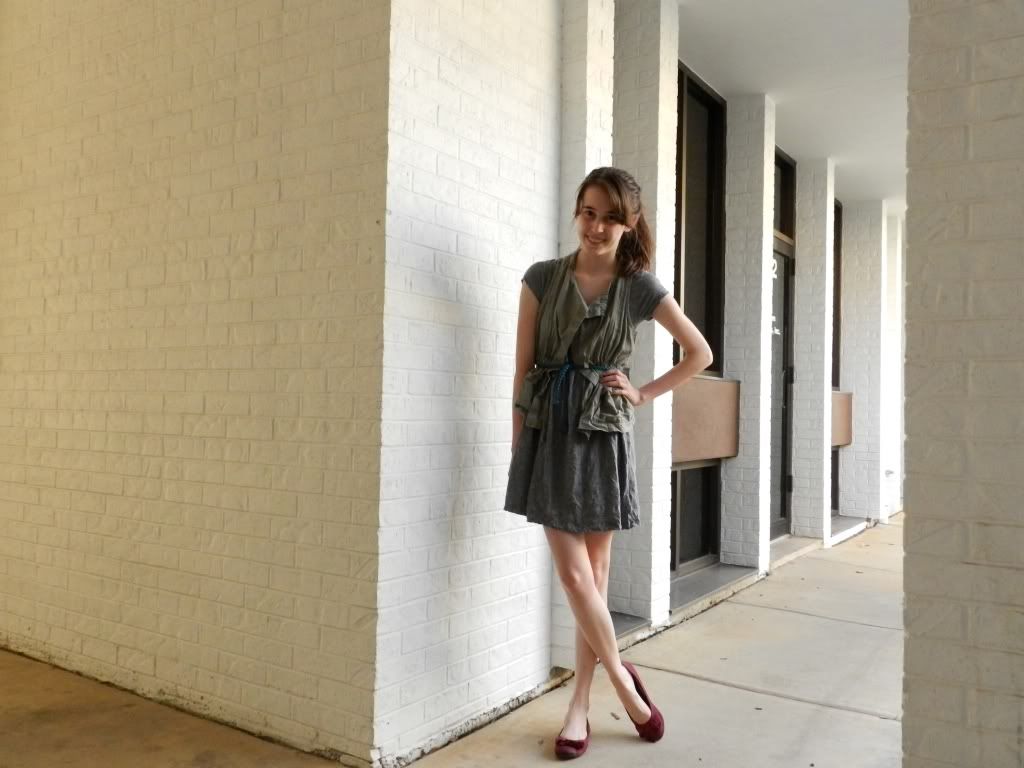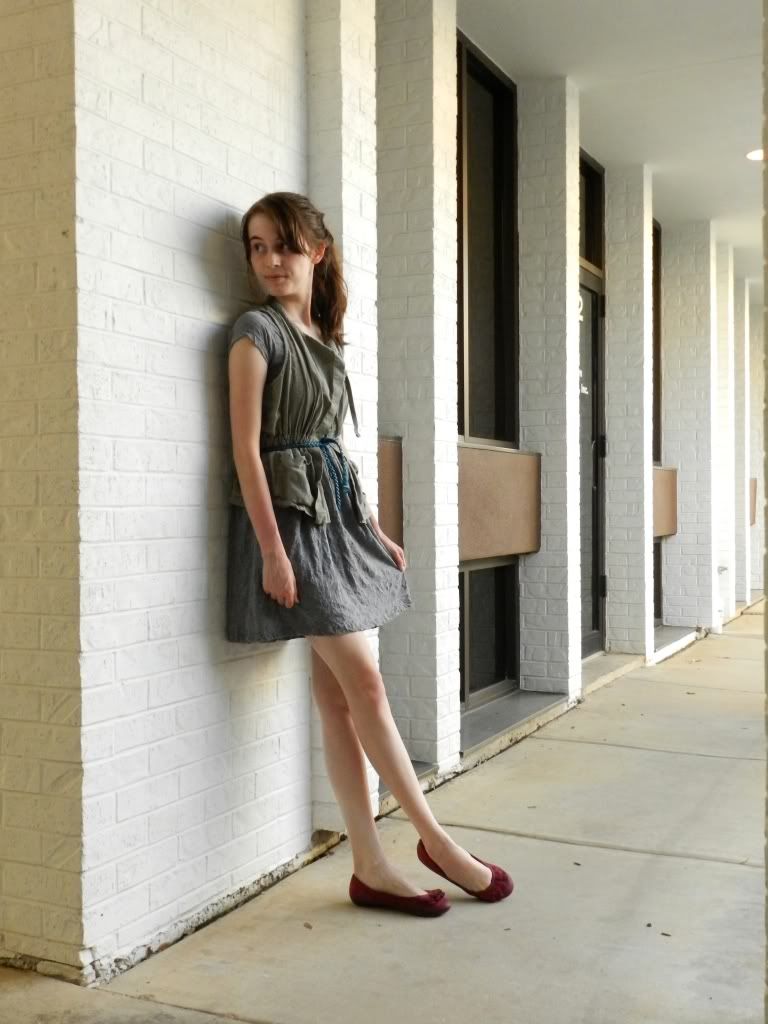 Dress and Belt: Forever 21/ Vest: Nordstrom/ Shoes: Payless
As I've been trying to take pictures in more varied locations, I knew this would be a good place to shoot since it has shade but is still visually interesting. I can't figure out why all my pictures are slightly blurry though! I stood in front of the column I focused the camera on, but these images are still oddly fuzzy. Any ideas? But anyway, as I was planning on taking pictures here, I knew I didn't want to wear anything white and blend into the wall, but I couldn't figure out what I should go with! It seems like all my bright colored clothes are in the laundry, so I went with this almost monochromatic look. In real life, I think the vest is much greener than in these pictures, but I liked that it added a simple layer to this dress. I didn't want the monochromatic look to be too intense, though, given the monochromatic setting, so I added the bright blue and pink. I think it turned out pretty well, and I'm excited to shoot in this location again! As soon as I figure out why my pictures are grainy...
Charlotte
Currently listening to:
"Cough Syrup"
by Young the Giant