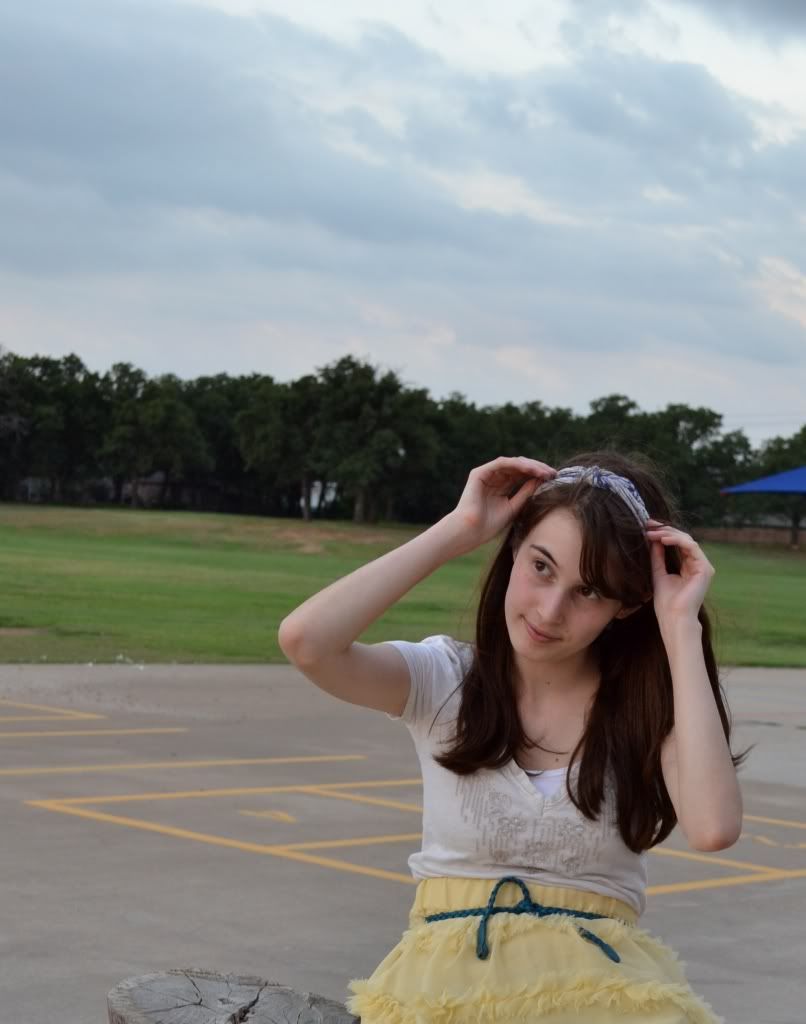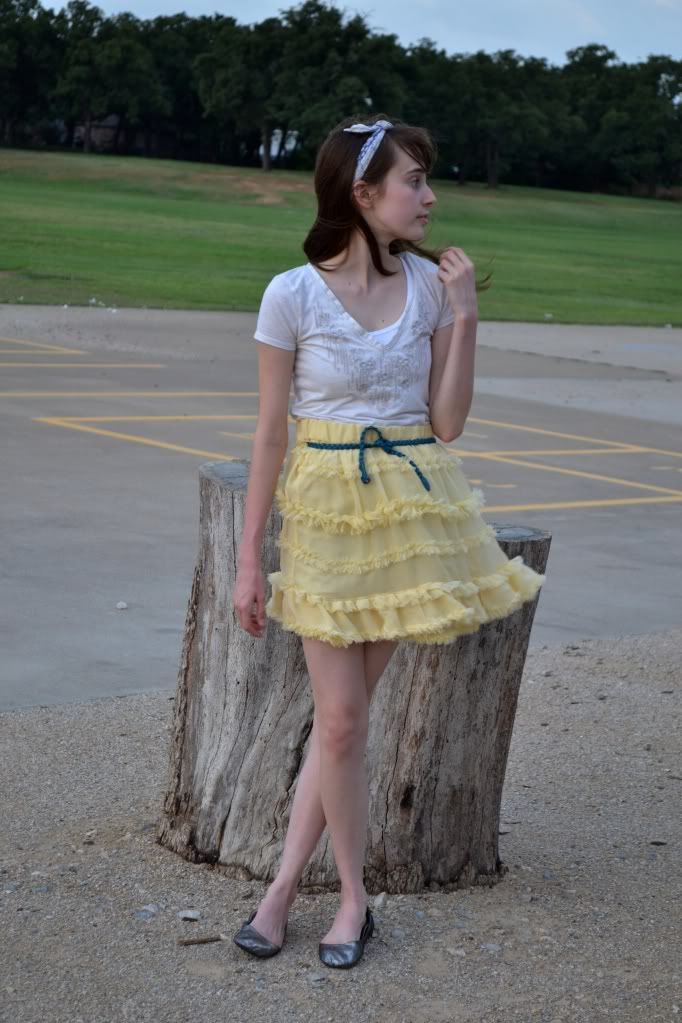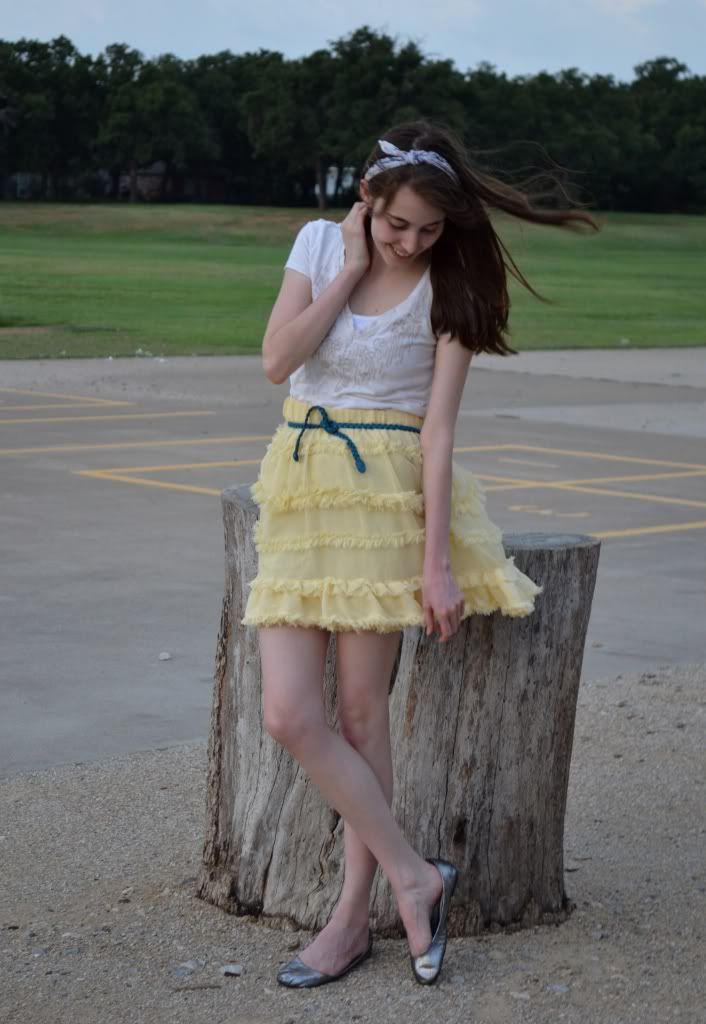 Shoes: Francesca's/ Belt: Forever 21/ Skirt: Gap/ Shirt: Holister (forever ago)/ Scarf: Vintage
The other day, Blythe and I met up at our old elementary school to have a little photoshoot and take outfit pictures. We originally wanted to go there for the big brick walls, but this tree stump was too perfect, so I took some here. I hadn't been on that playground in about four or five years, and I couldn't figure out why it felt so different and empty. When I saw the tree stump and the one next to it, I knew that had to be it. I don't specifically remember trees there, but I remember the shade and the little line those trees created between the playground and school. I'm kinda sad those trees were cut down, but Blythe said they did it because the trees died, so that makes sense. I wish they could be replaced, though! All playgrounds need trees!
We had so much fun taking these pictures that we decided on the spot to try and make this a weekly thing! I have another post from this day coming up, too! And hopefully, if I can get the editing right, a video!
Charlotte
Currently listening to:
"Shake it Out" covered by Glee
(I adore the original version, but I just stumbled across this version the other day and the harmonies are so beautiful!)