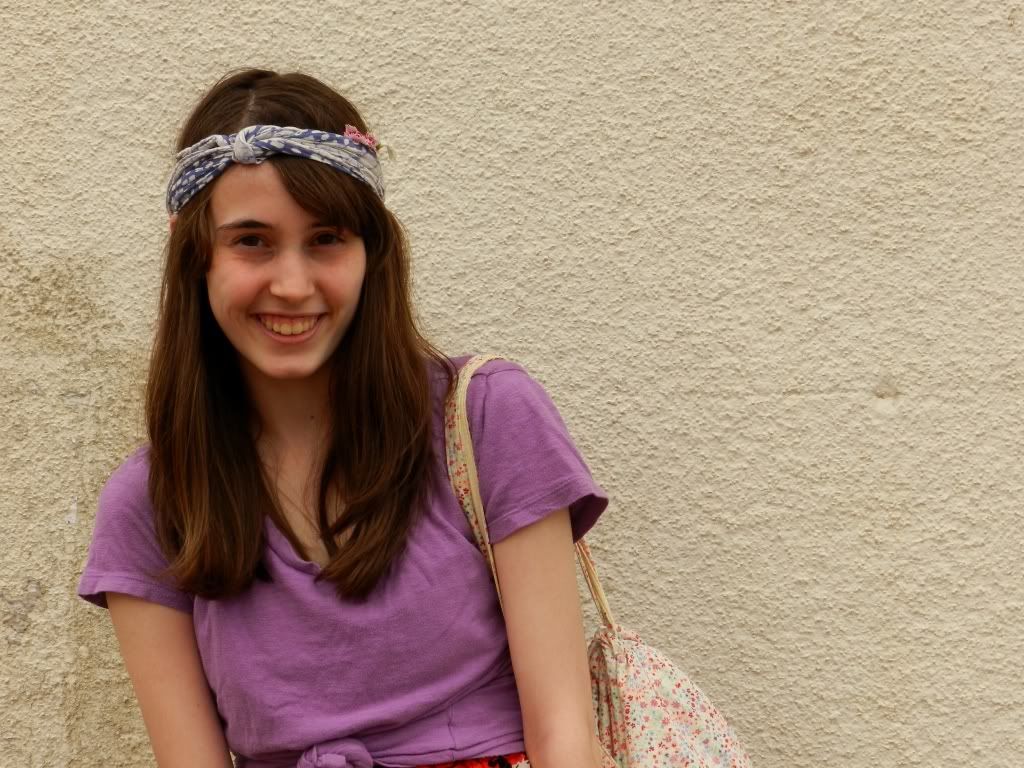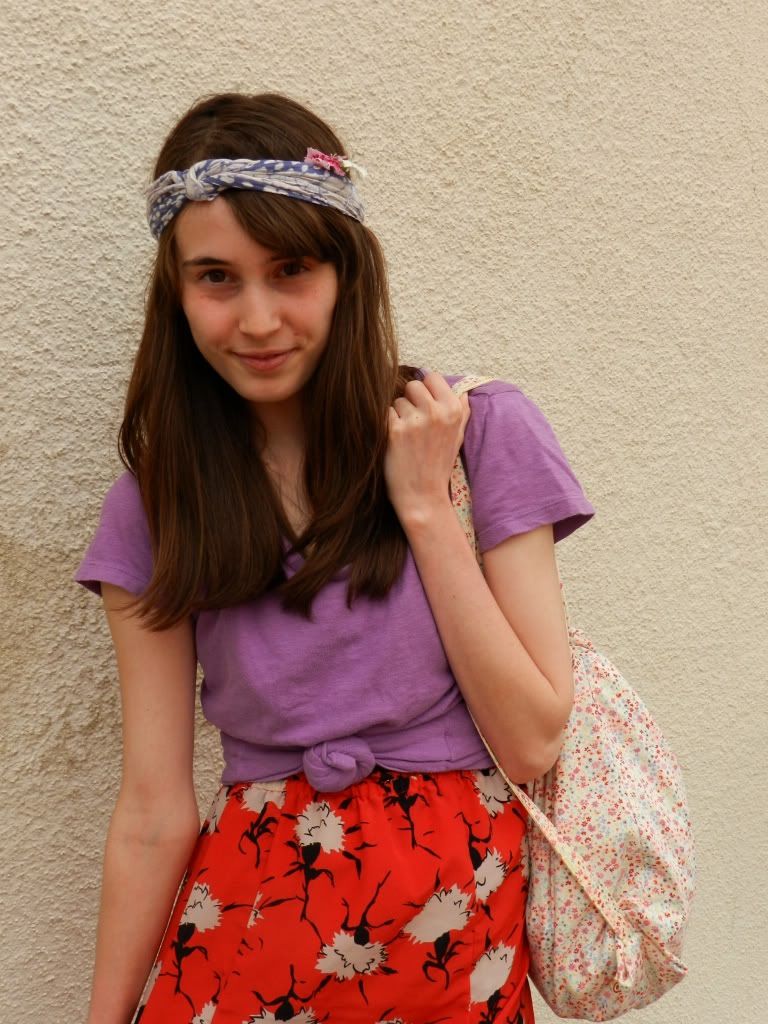 Dress: Plato's Closet/ Bag: Old Navy (ten years ago, I think)/ Shirt: Forever 21/ Headband: vintage scarf/ Shoes: Payless
On the very last day of school, after we'd all finished our exams, a few of my friends and I went downtown to walk around a few local stores and just enjoy the beginning of summer. It was magical. There's really something about the combination of good friends, sunshine, and the possibilities of summer, isn't there? Of course, I chose to wore this dress for the first time that day, and so I'd forgotten how static-y it is! I had to be kind of careful since there was a lot of thunder and lightening that day, which couldn't have helped, but I think I made it through the day in a relatively lady-like way. Let's hope. Even if this dress does have a static problem, I'll still love it. The pattern is one of my all time favorites and so I'm sure you guys will be seeing a lot of it!
P.S. Thanks for taking these pictures, Madison! And Sidney, thank you for the flowers in my hair ;)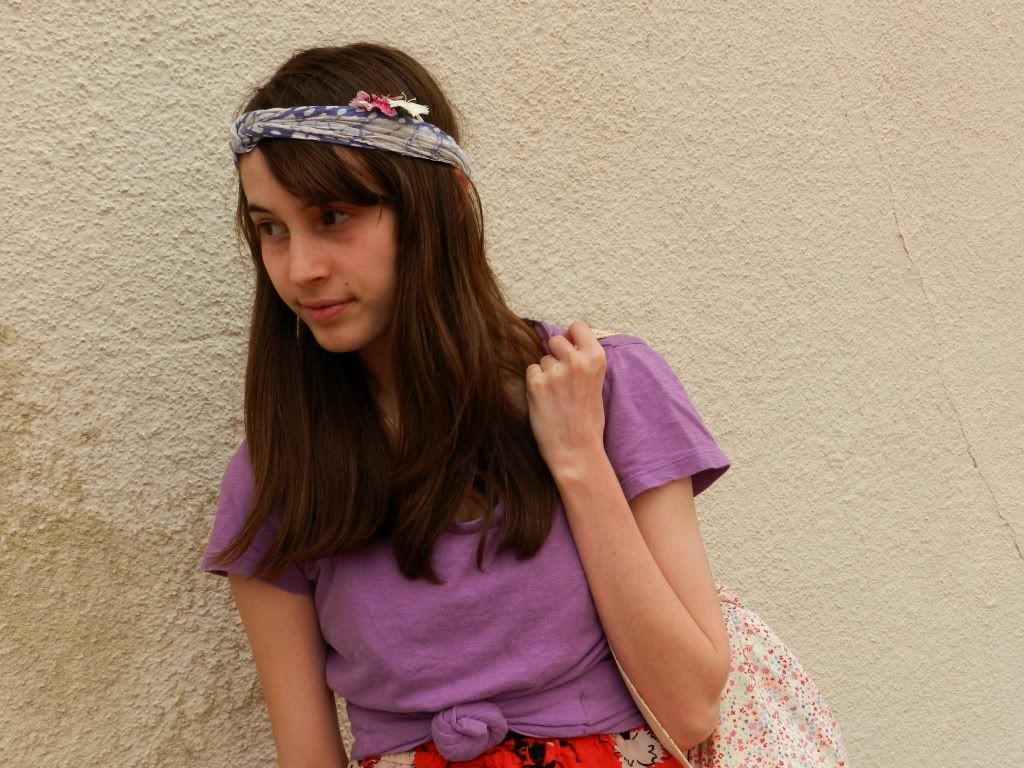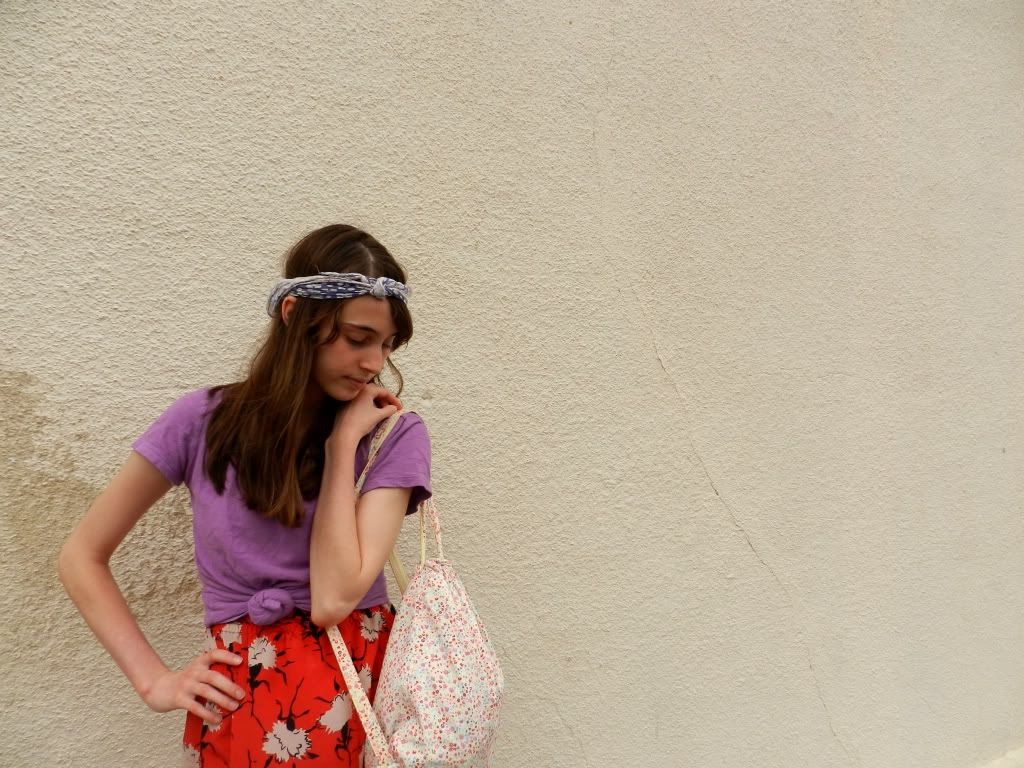 I can't wait to spend many more days like this with these lovely girls!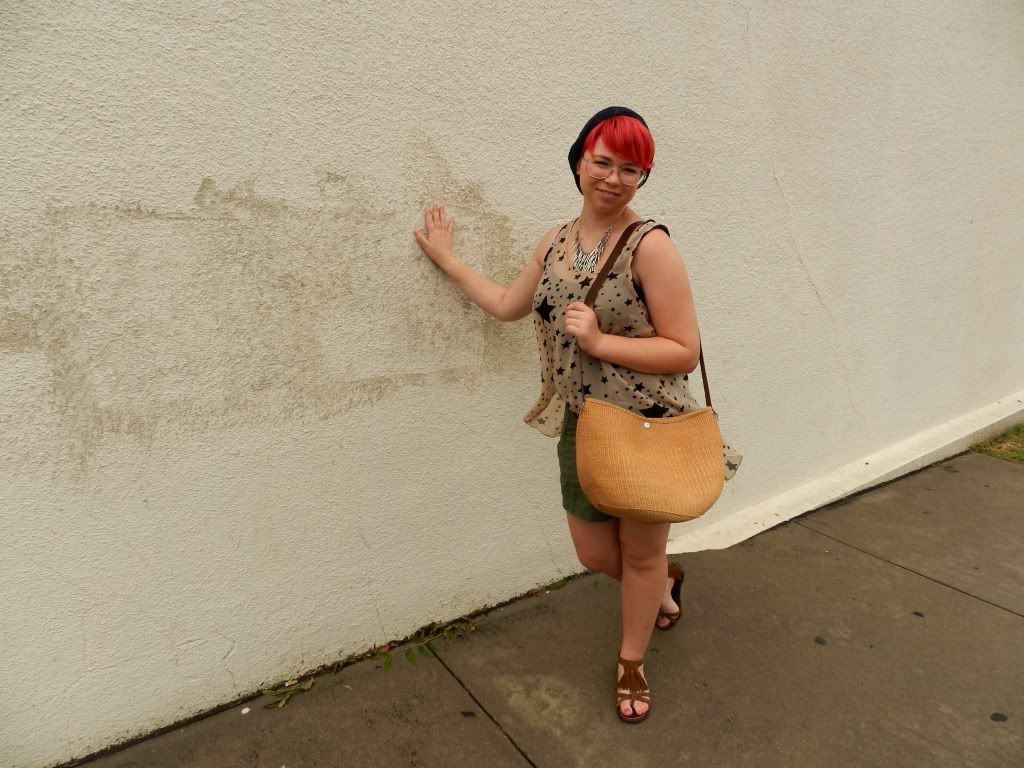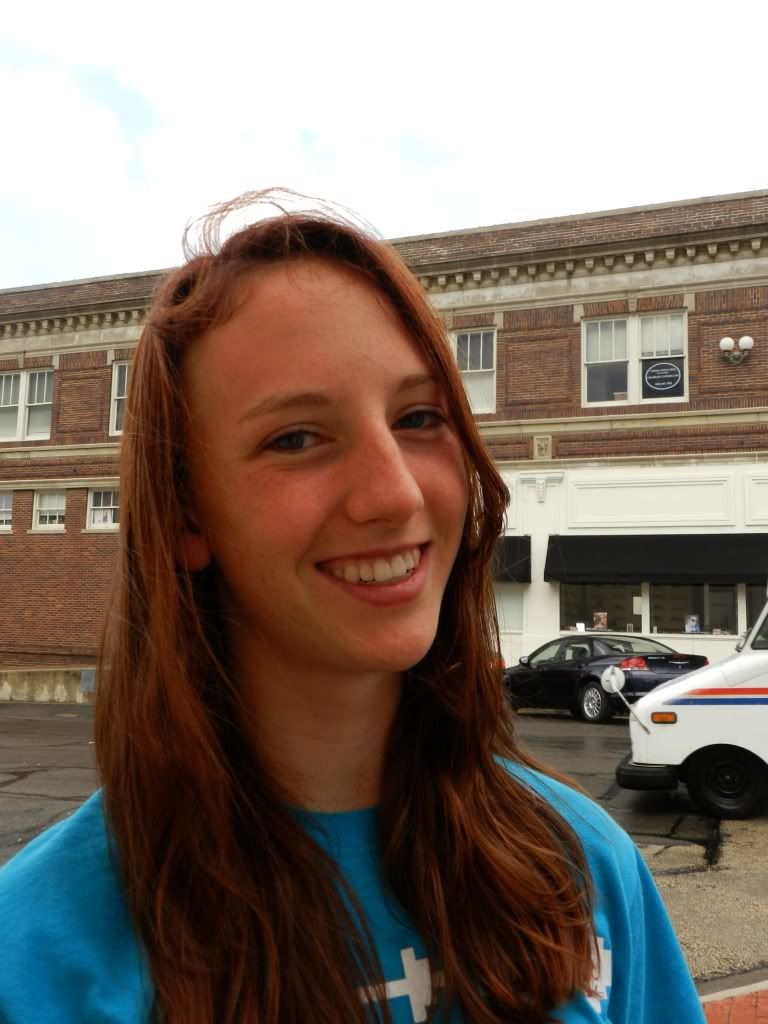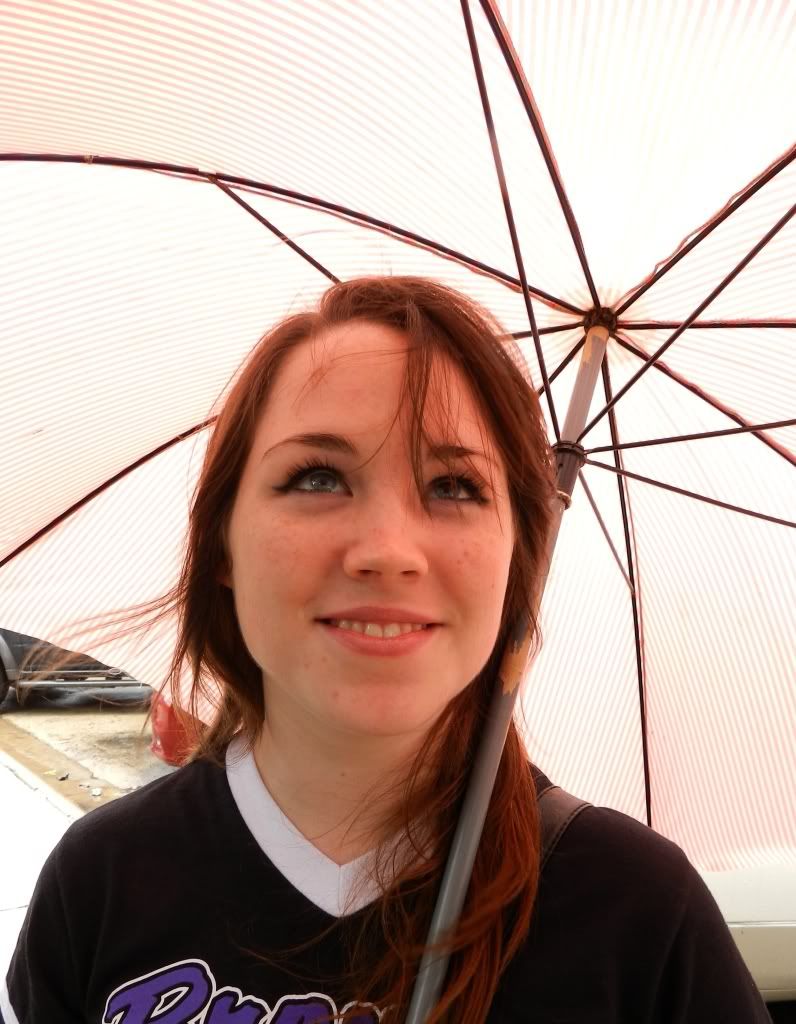 Aren't they gorgeous?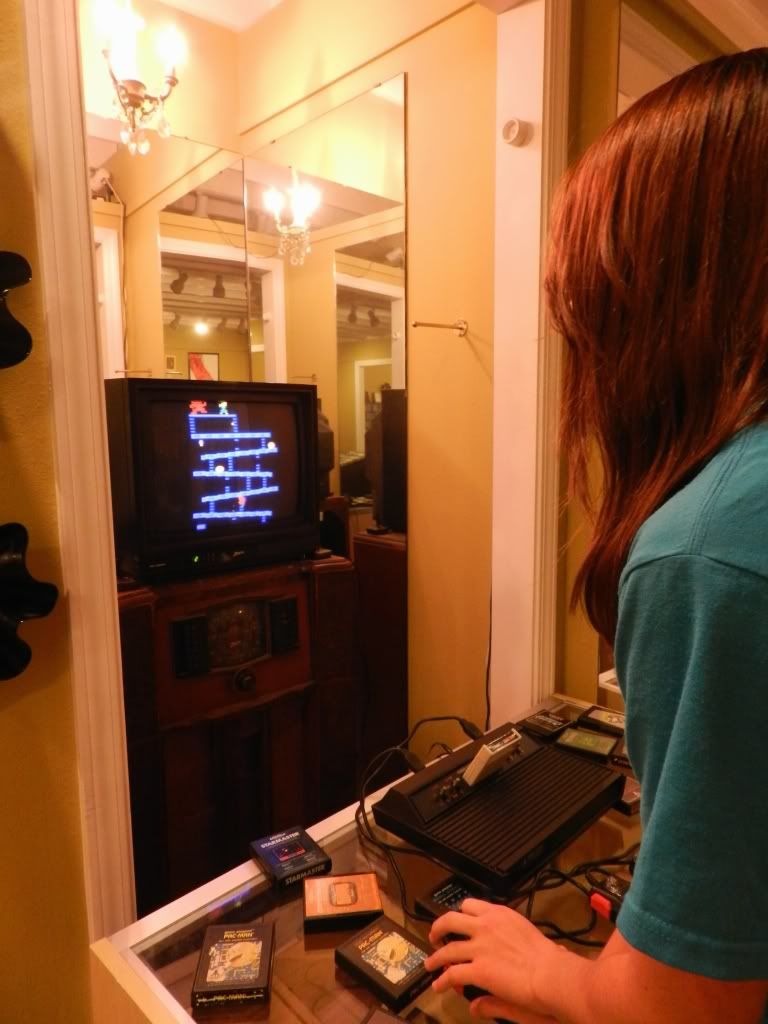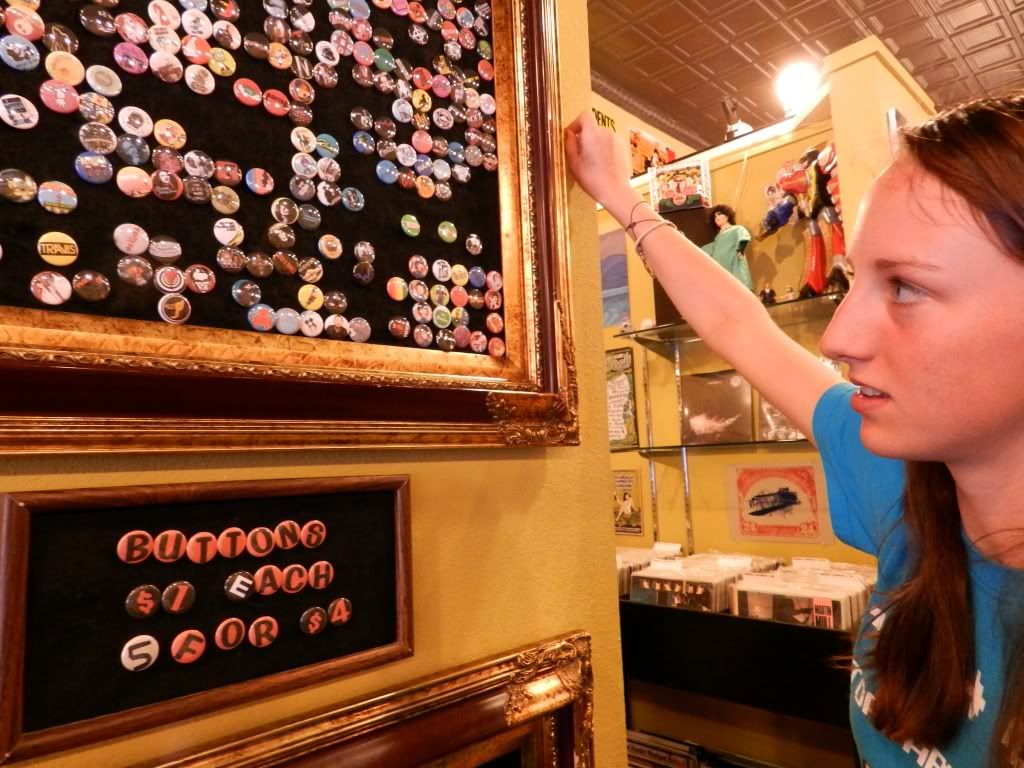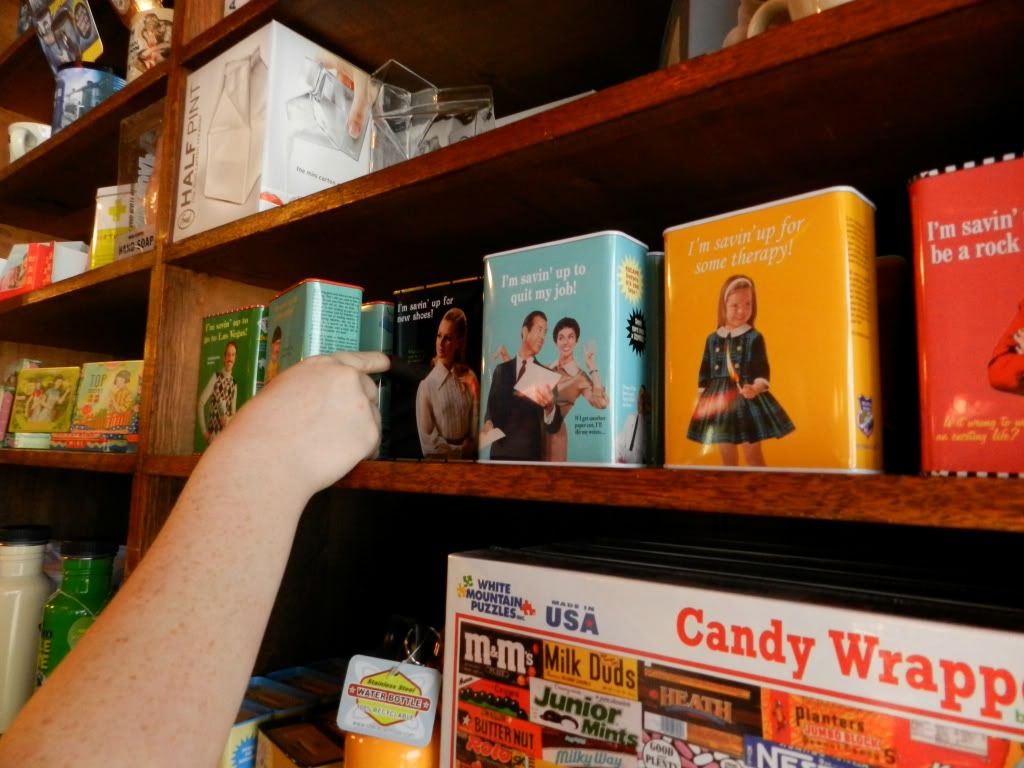 Some of the towns in our store have the best stuff! This one had old fashioned Atari and an amazing selection of buttons. The other had incredible vintage-inspired money tins.
Charlotte
Currently listening to: "Paradise" by Coldplay