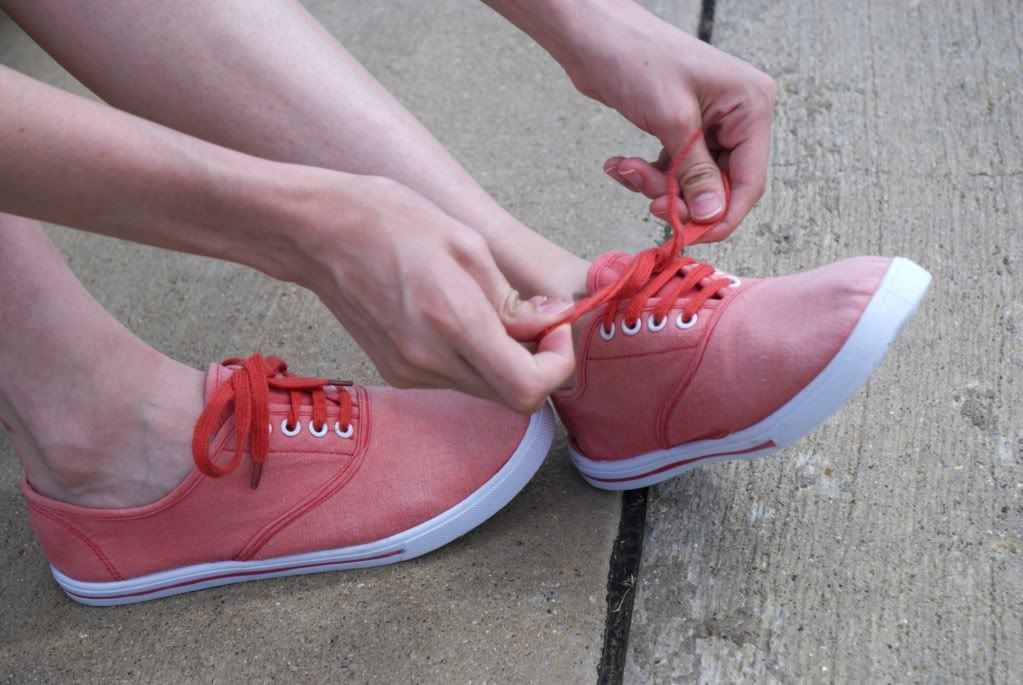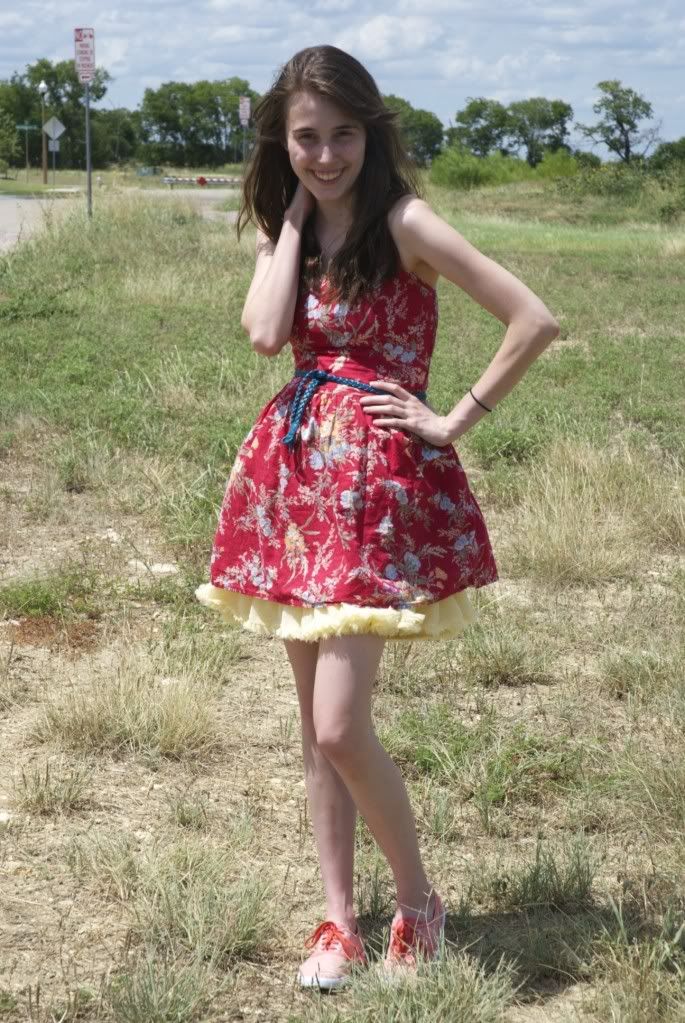 Dress: Hanna's/ Shoes: Hanna's/ Belt: Forever 21/ Skirt: Gap
I'm sure I've said it before, but you guys, grasshoppers are terrifying. It's kind of embarrassing, but the way they jump out of the grass freaks me out. Mostly because one jumped in my face when I was little. Not that it actually hit me or anything, but still. It's stuck with me all these years and is actually a little more embarrassing than my shark phobia. Which also has a story. Namely little five year old Charlotte calmly flipping through a National Geographic magazine when a two page picture of a shark (mouth wide open at the camera) jumping out of the water popped up. I'd link to what kind of picture I'm talking about, but you can probably imagine, and I really don't want to Google that. Okay, that's enough embarrassing stories for today, and I'm only telling you them because there were a lot of grasshoppers in this field. But it's okay, because I took pictures there anyway! Look, I'm facing my fears! I mean, I'm not gonna hold a grasshopper or go in a shark cage or anything, but hey.
Charlotte
P.S. Special thanks to
Hanna
for these pictures!
Currently listening to:
"Under a Paper Moon" by All Time Low