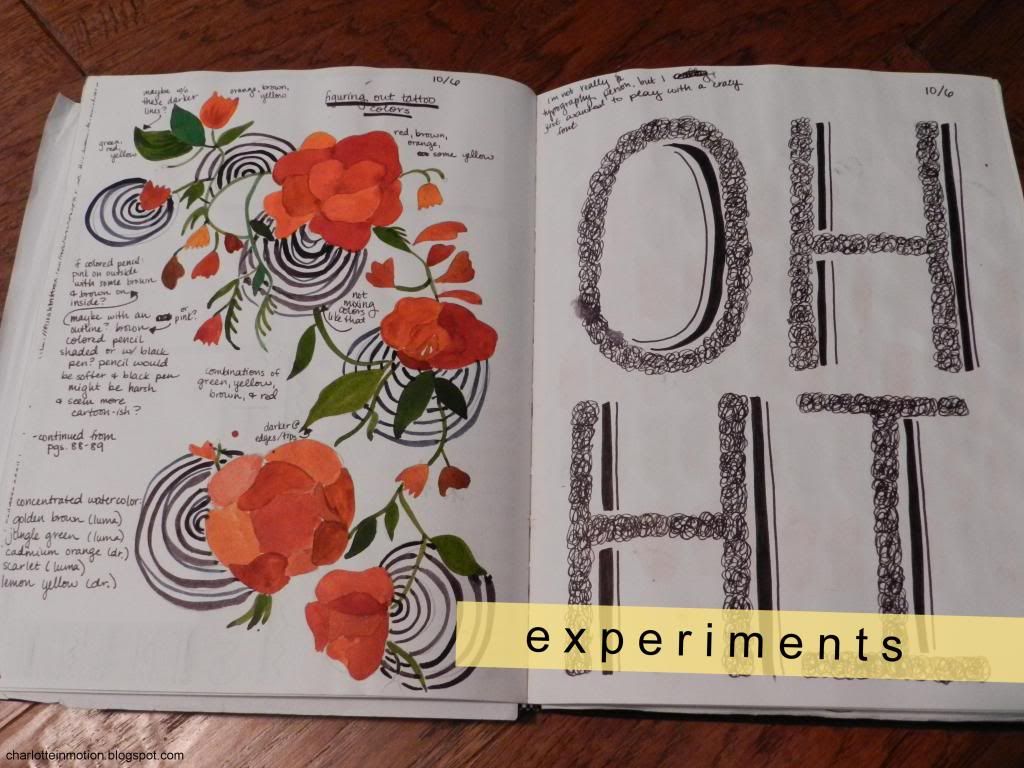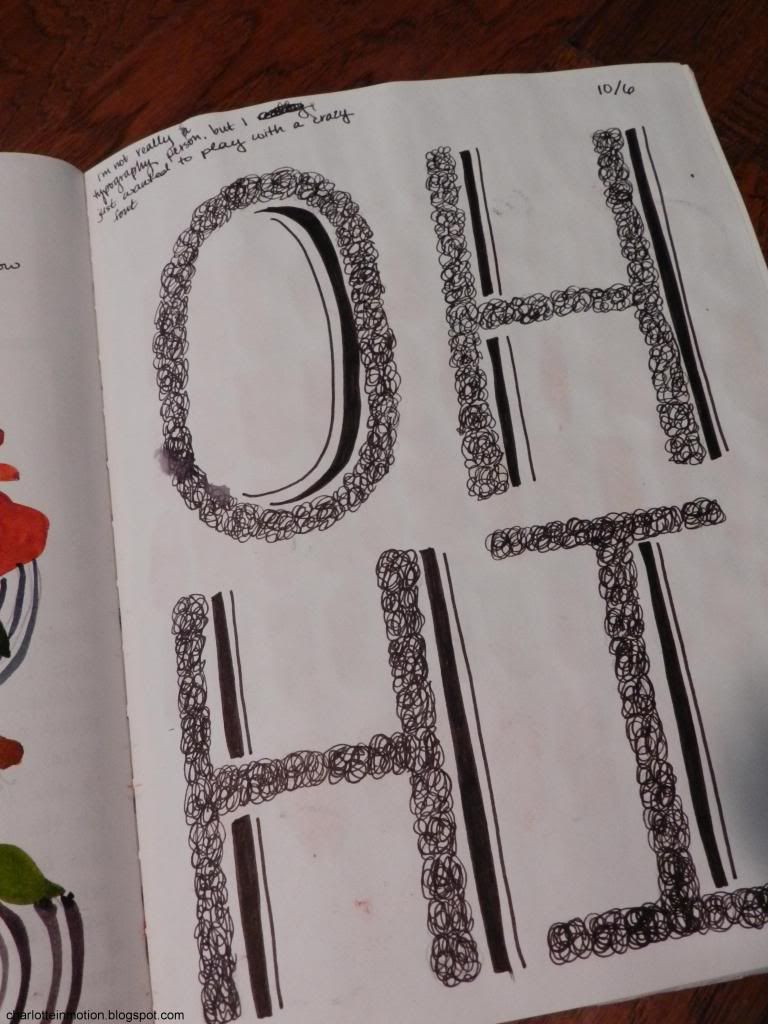 These pages are from a while ago when I was experimenting with a few ideas. I was working on a piece with a flower tattoo, which I drew out on the left side, and then I had the idea to draw out a font in squiggles. I loved how both turned out, though I haven't used the squiggle font with anything yet. It was a fun little doodle to do during some downtime, even though it turned out titled at a weird angle.
Have a great weekend!
Charlotte
P.S. By the way, I've just made a Formspring account,
so if you have any questions, ask away!
Currently listening to:
"Elephant Gun" by Beirut