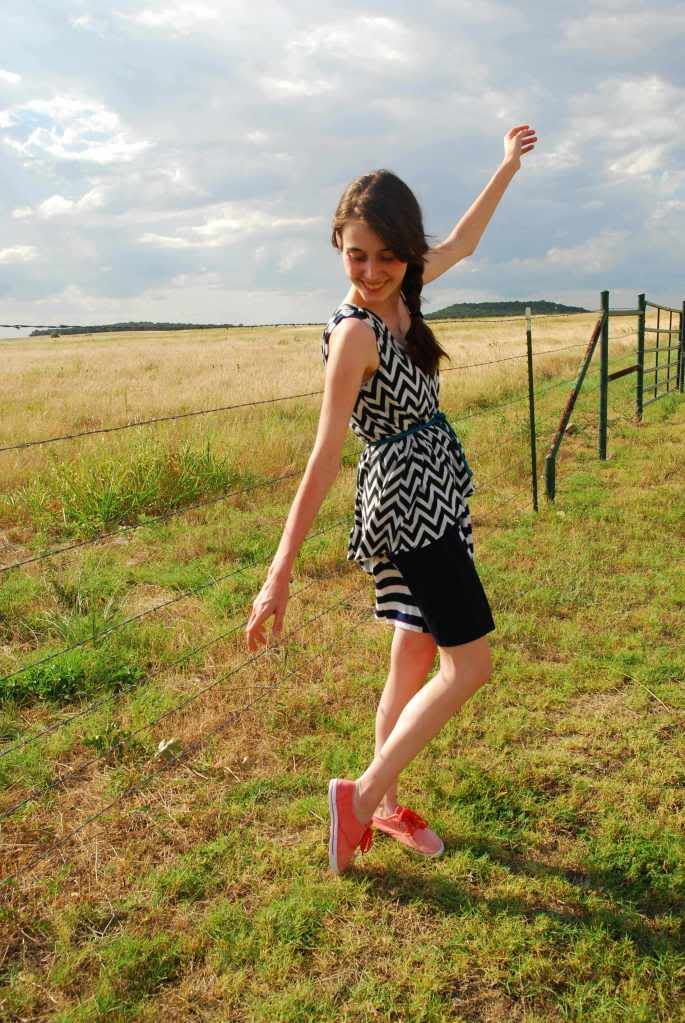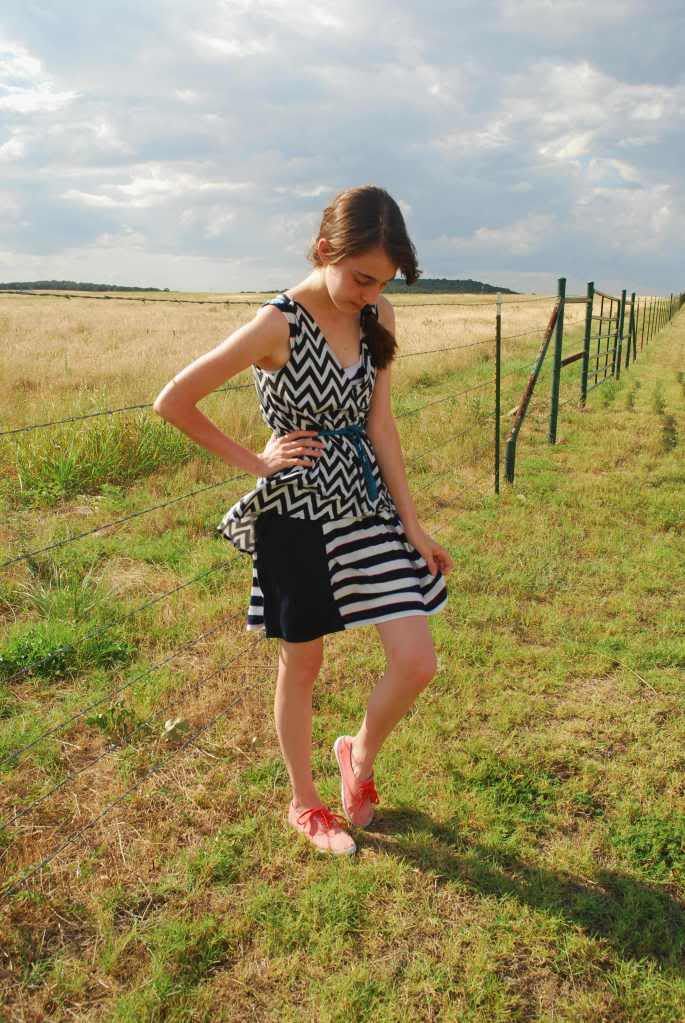 Dress: borrowed from Hanna/ Shirt: Old Navy/ Belt: Forever 21/ Shoes: Germany (Hanna's)
Though I really liked this dress, I was unsure of how to style it because it's much more sporty than what I normally wear and gravitate towards. Because I didn't really have any other ideas, I used pattern mixing to make this outfit more "me." I think I definitely succeeded here, since I really liked this outfit, especially looking back on these pictures.
This is also by far one of my favorite places I've taken outfit pictures. Ever. Especially with the late afternoon light, this little country field was really quite beautiful. I can't figure out why these pictures turned out grainy, though. Seems like a constant question for me.
Charlotte
Currently listening to:
"Headfirst Slide Into Cooperstown on a Bad Bet" by Fall Out Boy
(absolutely incredible)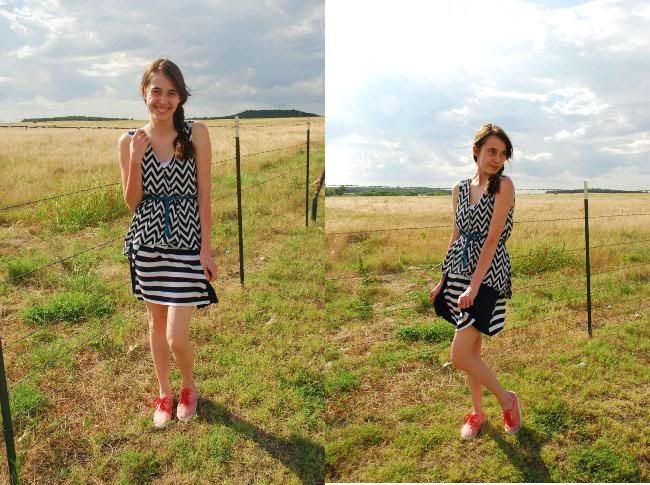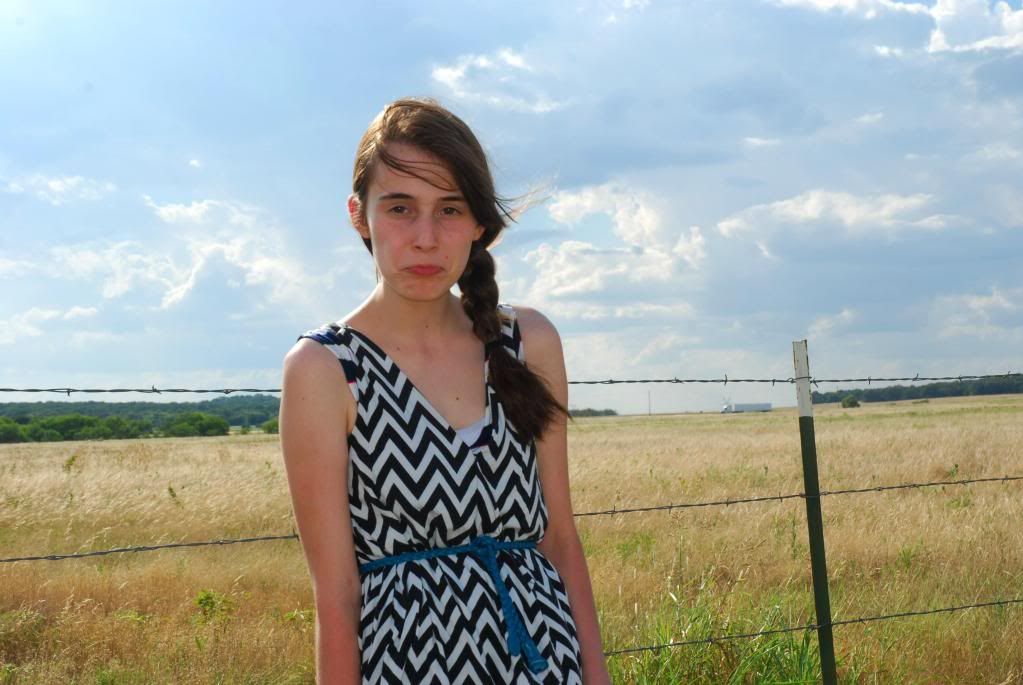 Fire ants on my ankle do not make me a happy camper.