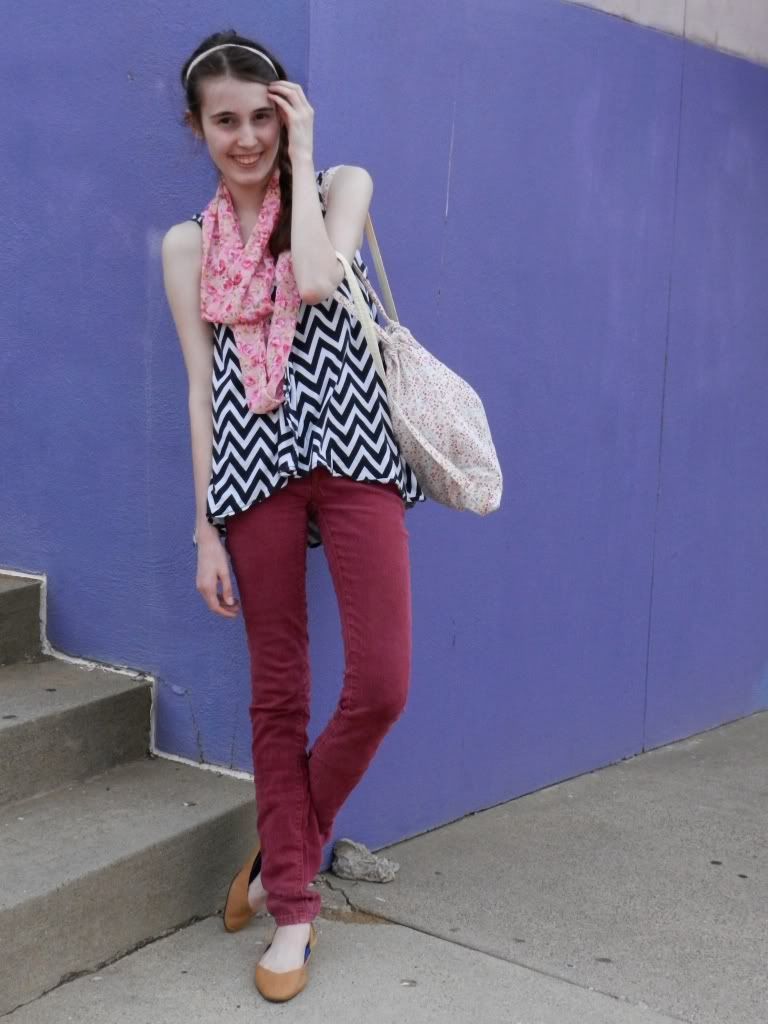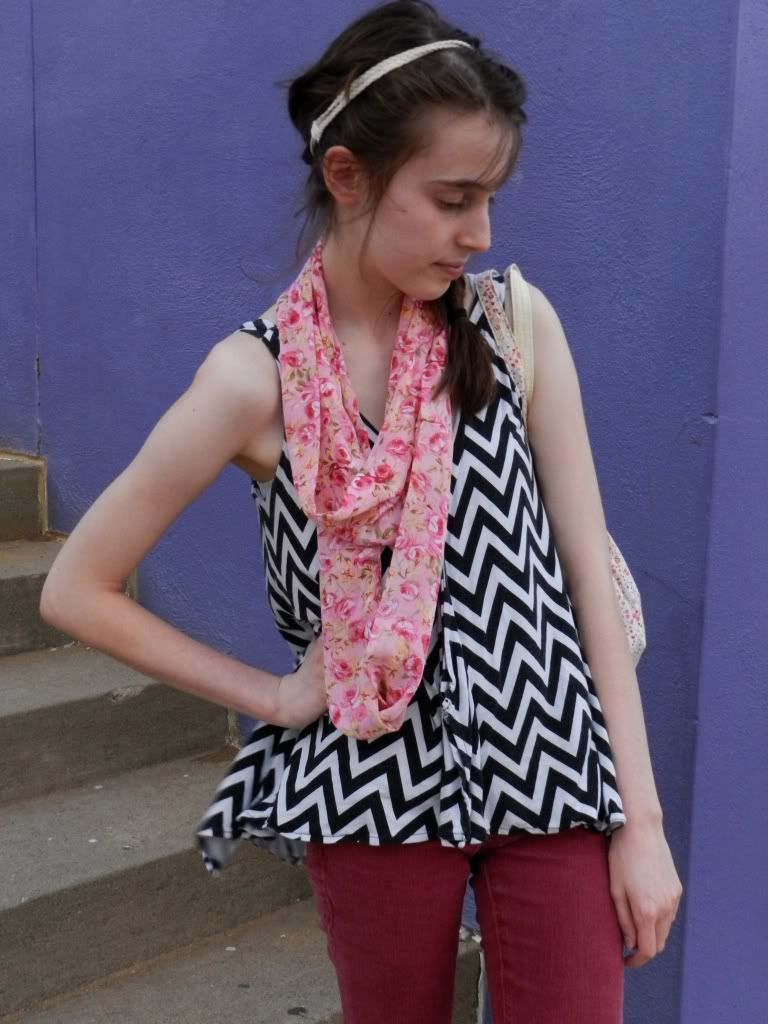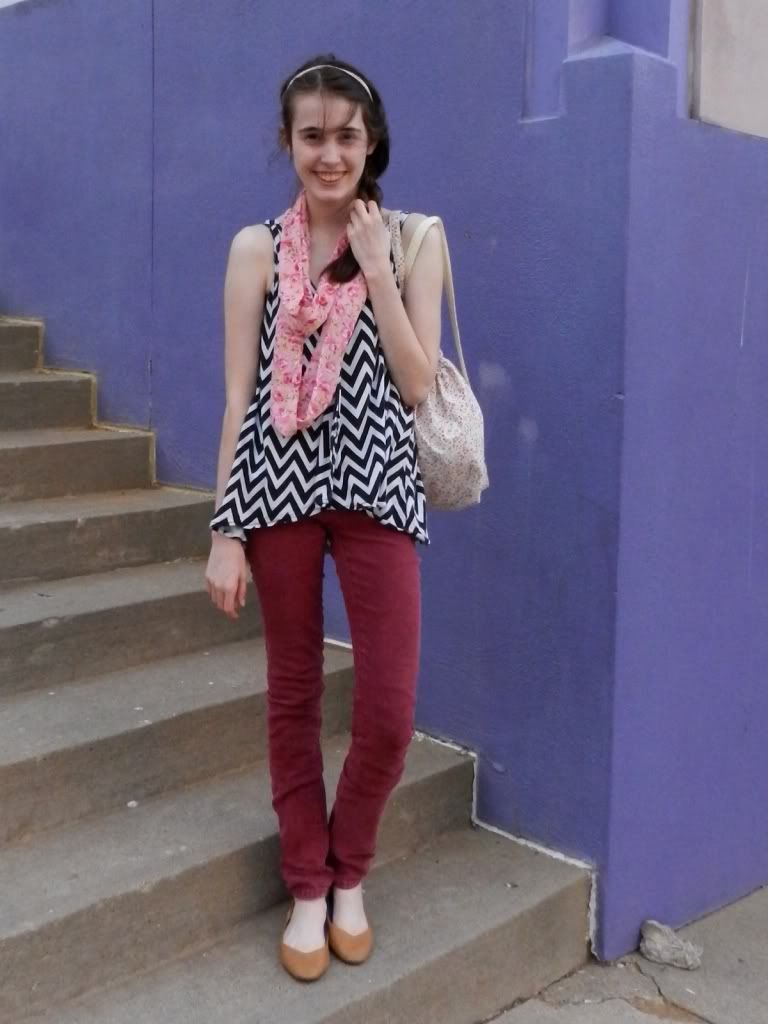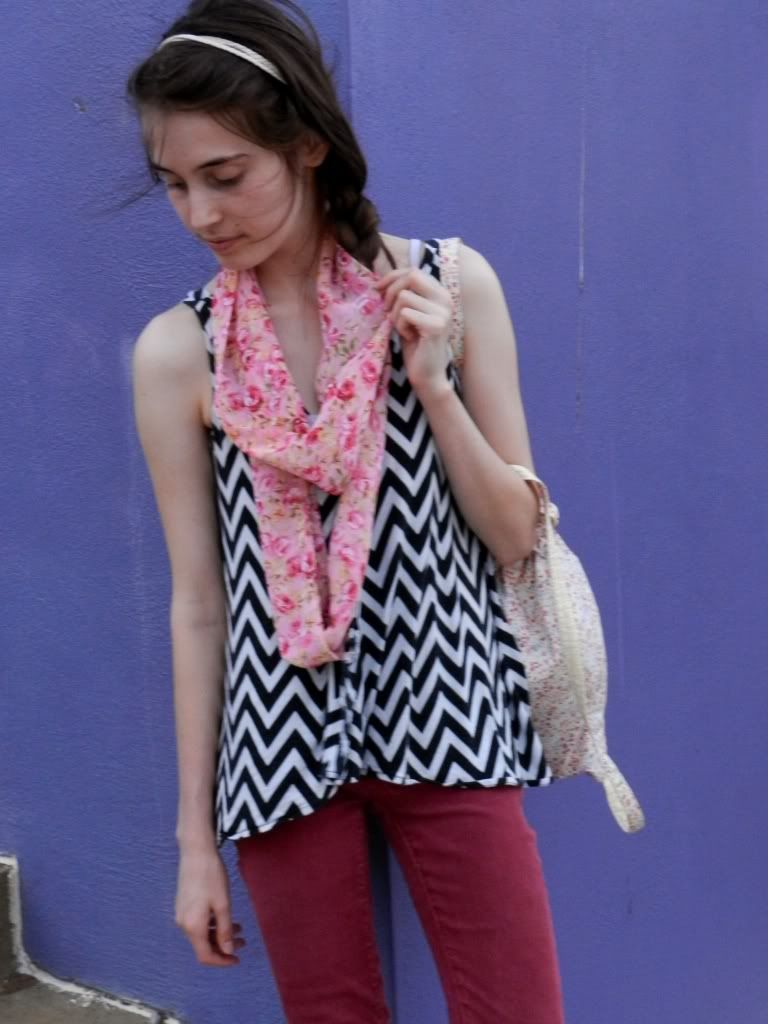 Top: Old Navy/ Scarf: Gift/ Bag: Old Navy/ Shoes: UO/ Jeans: local store/ Headband: UO
As I spent the week preparing for the ACT, I took a few hours off one night to meet up with my friends since I hadn't seen them in days. It felt so great to step away from the computer and score sheet and just hang out. As you can tell, I'm a firm believer in the rejuvenating power of study breaks!
Sorry these photos turned out so blurry! The light was fading fast, but this is one of my new favorite photo locations! It's not really somewhere I can take pictures often, but when I can, I sure will. It was a little sketchy though, because as we were taking pictures, this man in a pick up drove by, stopped at the stop sign, honked at us twice, and gave us a thumbs up. With a big smile through his suspiciously dark-tinted windows. And I'm pretty sure there was a wink involved. Um. Okay. So that happened. And we did get a few other odd looks, but ah well. When you're with awesome (and well dressed) people like these, who cares?
I'd like to say that now it's way too hot to wear this outfit with the full length skinny jeans, but having spent Tuesday in a doctor's office that was about 50 degrees, it's just not true.
Charlotte
Currently listening to: "A Thousand Years" by Christina Perri (I literally can't stop listening to this song. It's actually almost a problem.)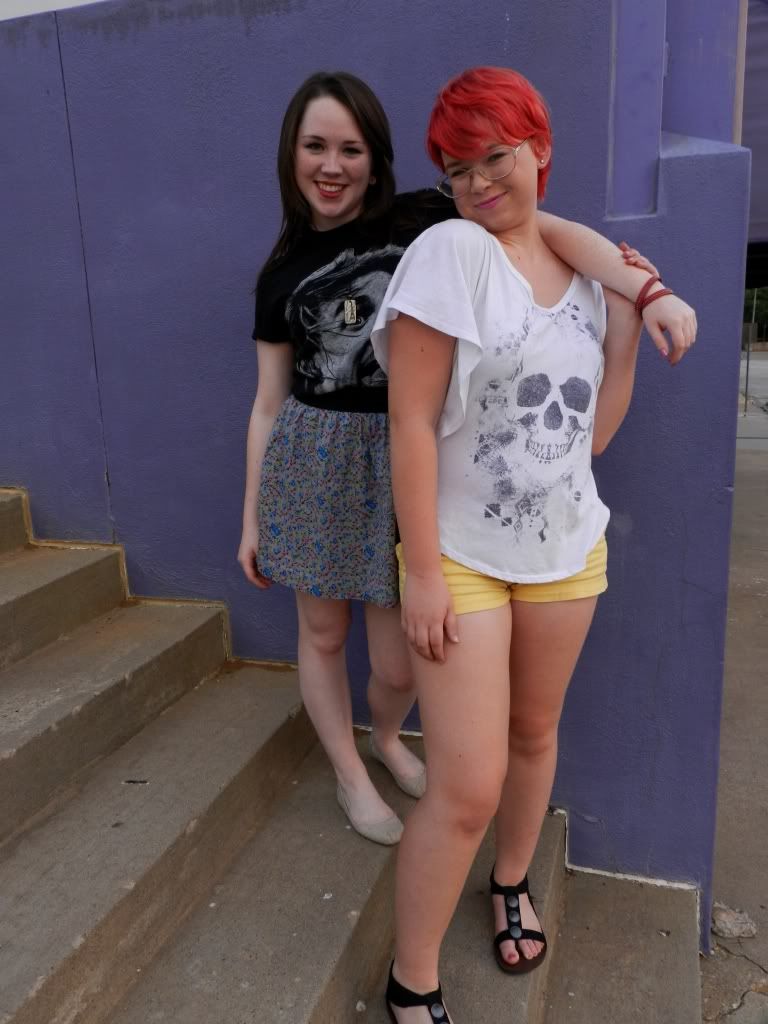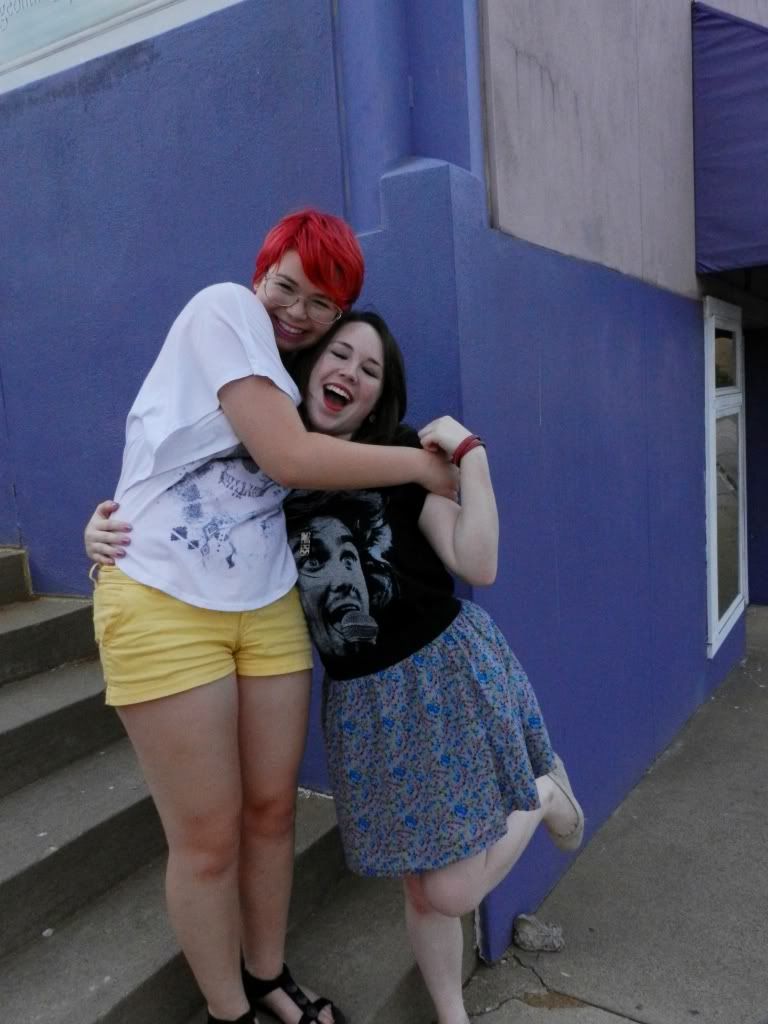 One of my other friends, Mia, came along as well, but all the pictures I took of her ended up all blurry/distorted. So sad! But you guys will see much of her, I'm sure!