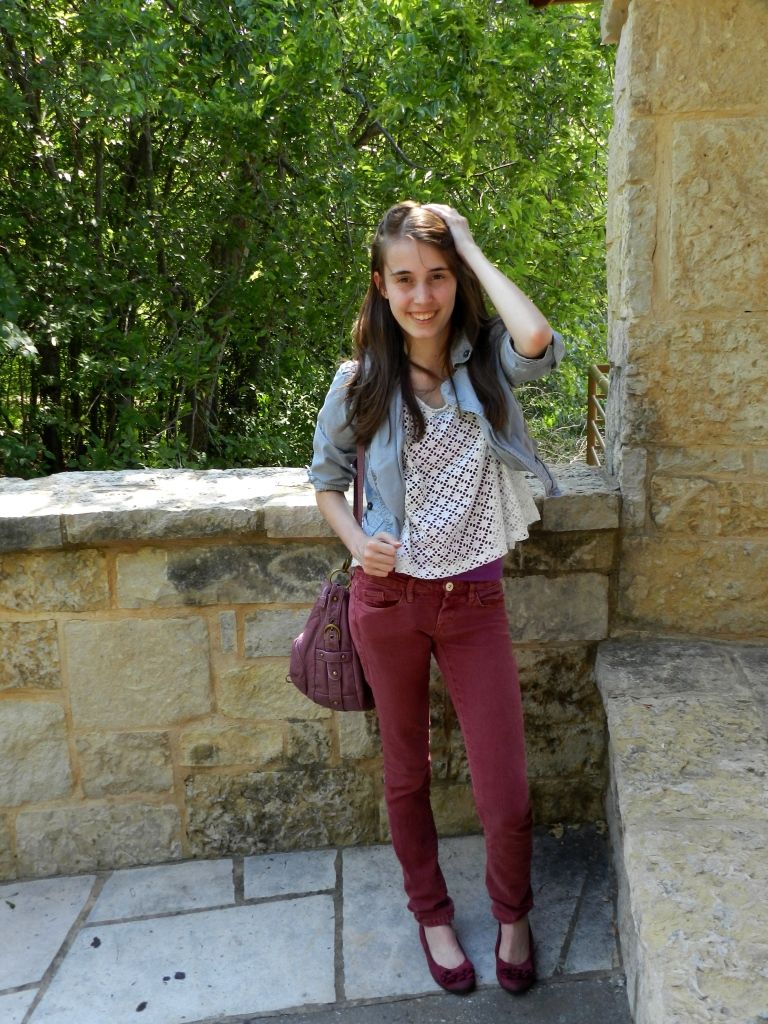 Top: TJMaxx/ Jeans: local store/ Shoes: Payless/ Jacket: JC Penney/ Bag: UO
I wasn't totally sure what I should wear to a college fair at a local library, so I went with this, which I thought was just a little better than casual, but not too fancy. Since it's summer and the AC can be pretty high a lot of the times, layers were definitely the way to go, and I had to grab this jacket. As much as I wish it wasn't cropped, I absolutely love this jacket and it's the perfect replacement for a cardigan. I wear it all the time! It's actually because of this jacket that I started looking for structured jackets instead of cardigans, but they're harder to find than you'd think. I haven't given up yet!
Actually, this top and these jeans are also some serious staples in my closet, as you may have noticed, especially if you read the old blog. I bought these jeans last summer since I'd been wanting colored pants for forever, but I wasn't expecting to wear them as much as I do. I love them! They're so comfortable, and they can pretty much go with anything! And I can basically say the exact same for this top.
Charlotte
Currently listening to:
"Animal" by Neon Trees