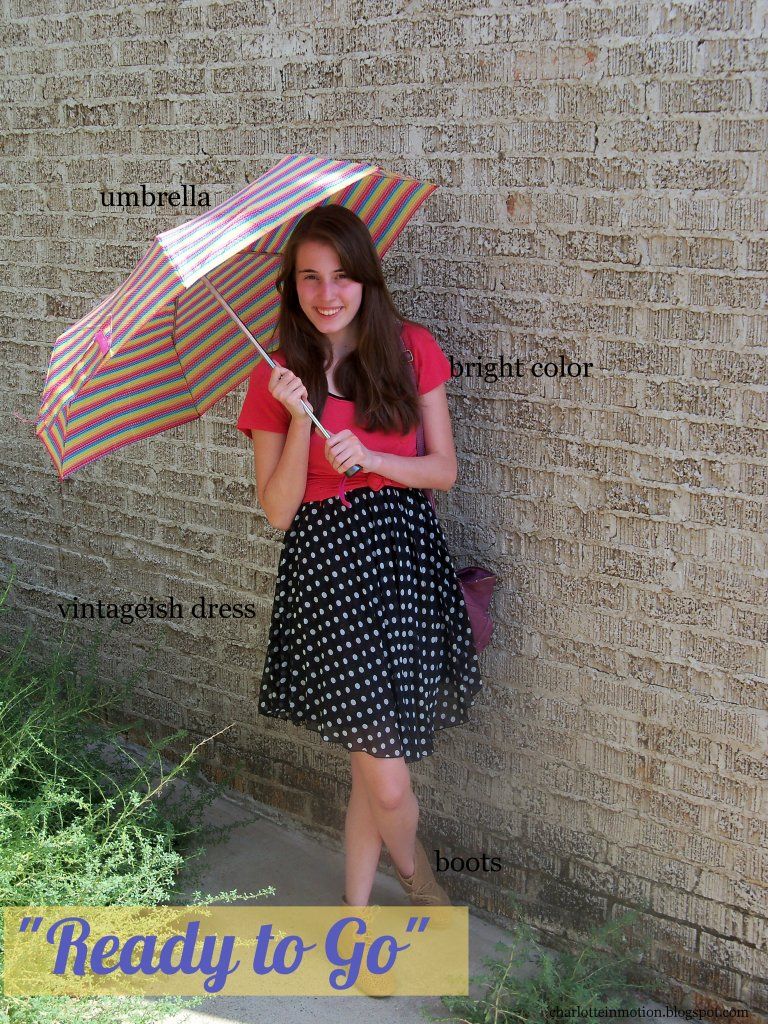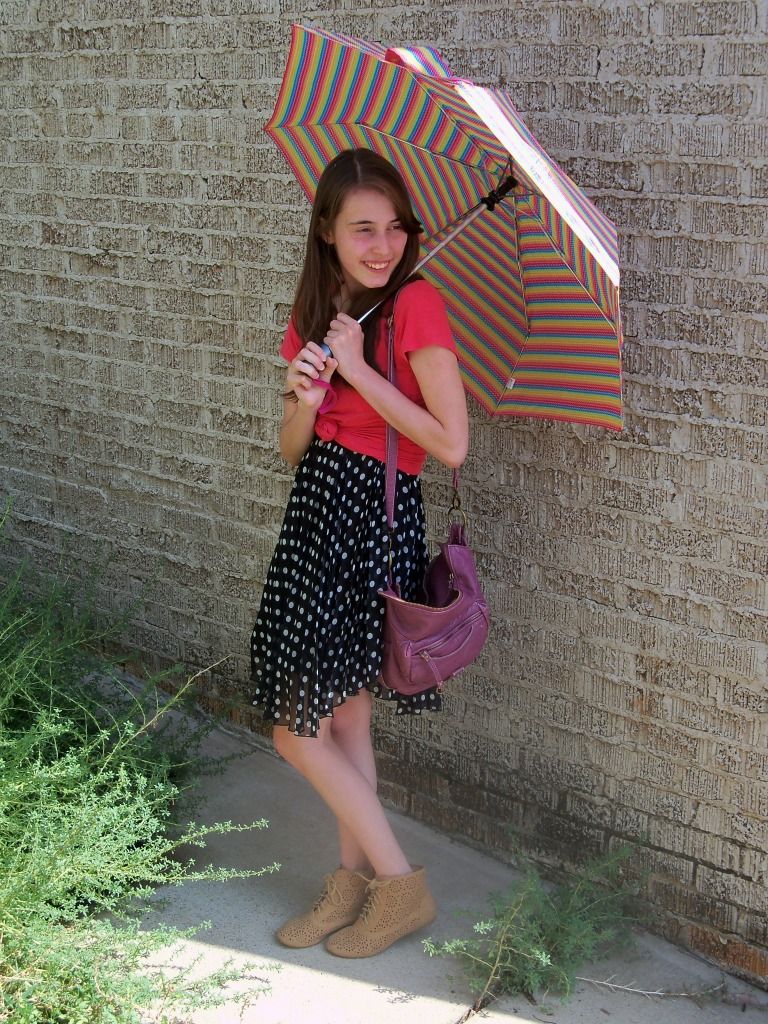 Top: Old Navy/ Dress: TJ Maxx/ Shoes: Amazon/ Umbrella: Madison's
When I was planning this post, this outfit immediately popped into my head, no questions asked. It has all of the main components I think are in the video: bright colors, a mix of modern and vintage, and of course, an umbrella. While this outfit isn't especially vintage-y, I thought the classic black and white polka dots and longer skirt helped add to that vibe somewhat.
It's actually just by chance that I had this umbrella because it's really
my friend
Madison's
, but I've just forgotten to give it back. Madison, I promise I'll get it back to you next time I see you! Unless, you know, I forget again. But in the mean time, it was perfect for this post, since it's nice and colorful, like the umbrellas at the end of the video, and all the umbrellas I have are black. I'm not sure why my family only has boring umbrellas, but I guess they do the job.
Charlotte