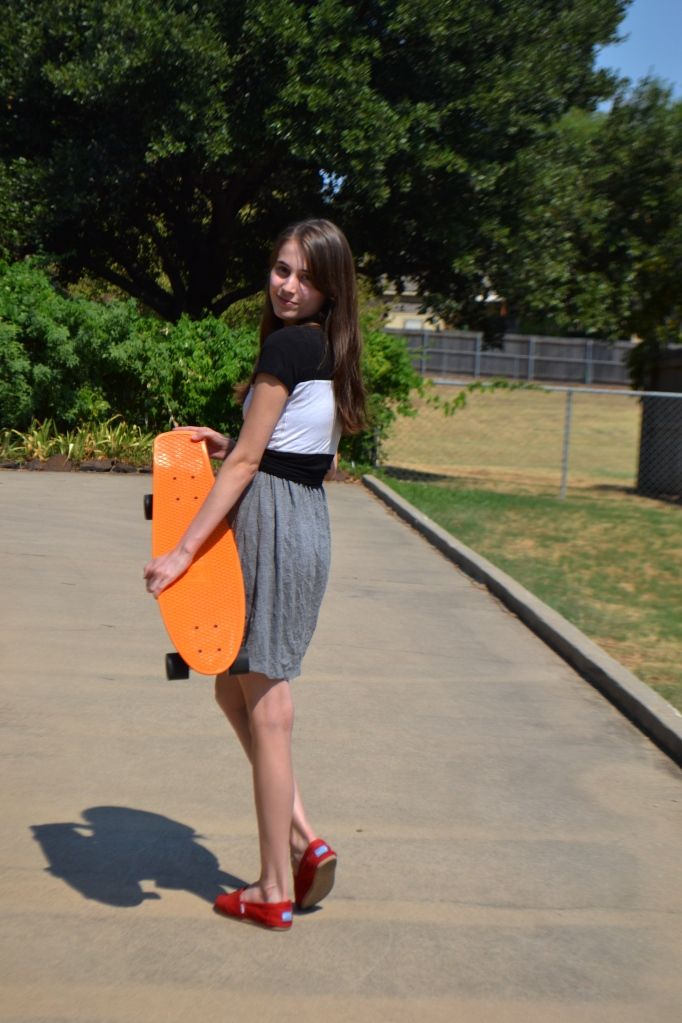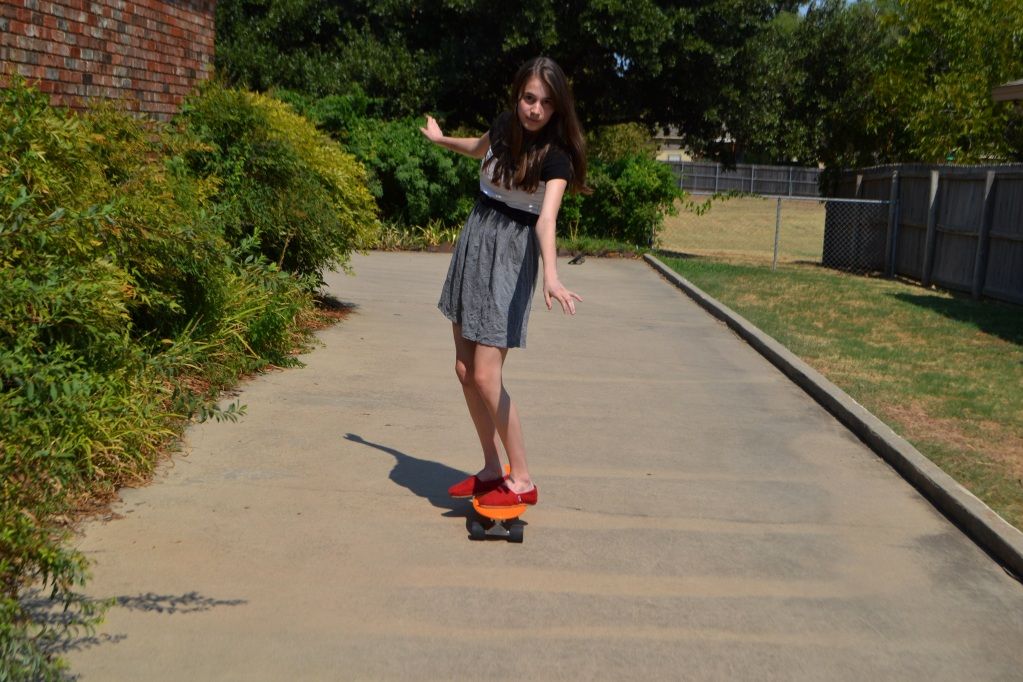 Top: Gap/ Dress: Forever 21/ Shoes: Toms
When I first put these pictures together, I had visions of a post where I effortlessly floated along the driveway on this plastic skateboard thing (it's not really a skateboard but it's not exactly a longboard...anyone know?), but I definitely wasn't that good at riding it. Actually...is that the right verb for skateboarding? Riding a skateboard? Well, as you can see, I'm far from good at skateboarding/the lingo/etc, and I even needed some help from Sid to get started. It was still lots of fun and so perfectly summer-y, even with the hot concrete.
Charlotte
Currently listening to:
"You Might Have Noticed" by The Academy Is...