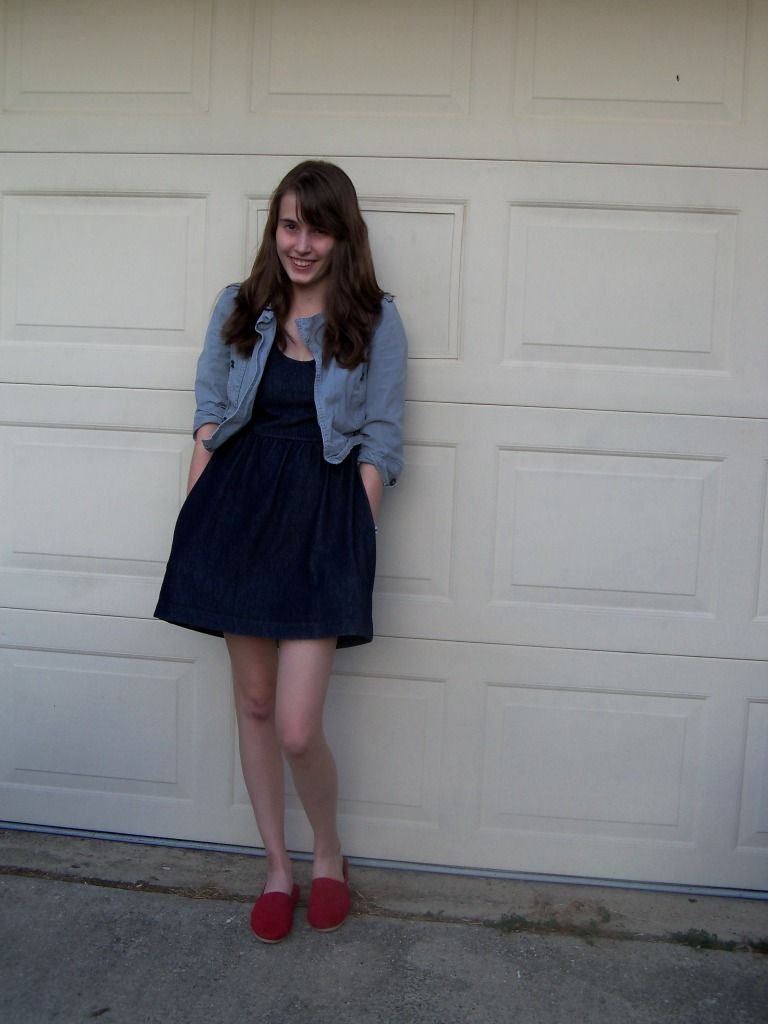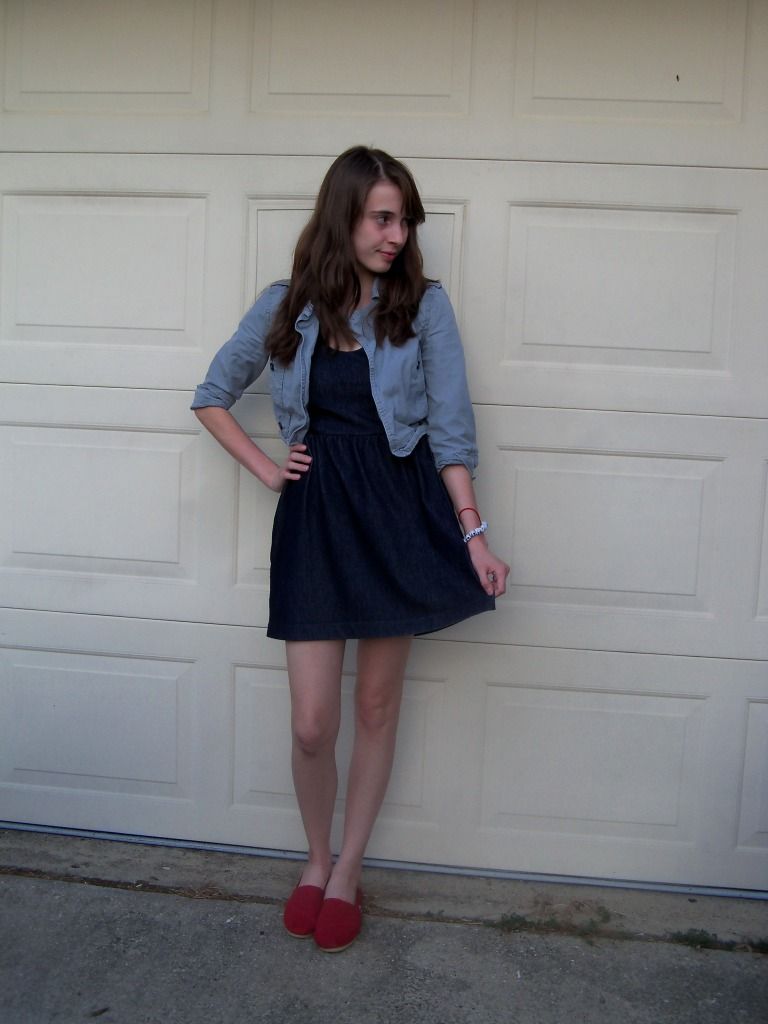 Dress: Forever 21/ Jacket: JC Penney/ Shoes: Toms/ Bracelets: Memphis and DIY
For my second day back to school, I wanted to just go with an easy dress again. Aside from this dress having pockets as well, I also love the almost-denim material and the easy cut of the skirt. Again, because of dress code rules, I had to keep my jacket on for the day, but I didn't really mind. This dress does have an amazing back, but I liked the something extra the jacket added.
As of now, school's been pretty interesting. Homework galore and I sadly don't have as many classes with friends as I have for the last three years. But I'm determined to go into my IB senior year with a positive attitude, even though I know it'll be pretty difficult. That's how things go, though, right? They're tough, but you have to make the best of it, especially when you think about it and realize that just because you get to go to school, things aren't that bad.
Charlotte
Currently listening to:
"Call Them Brothers" covered by Regina Spektor and Only Son