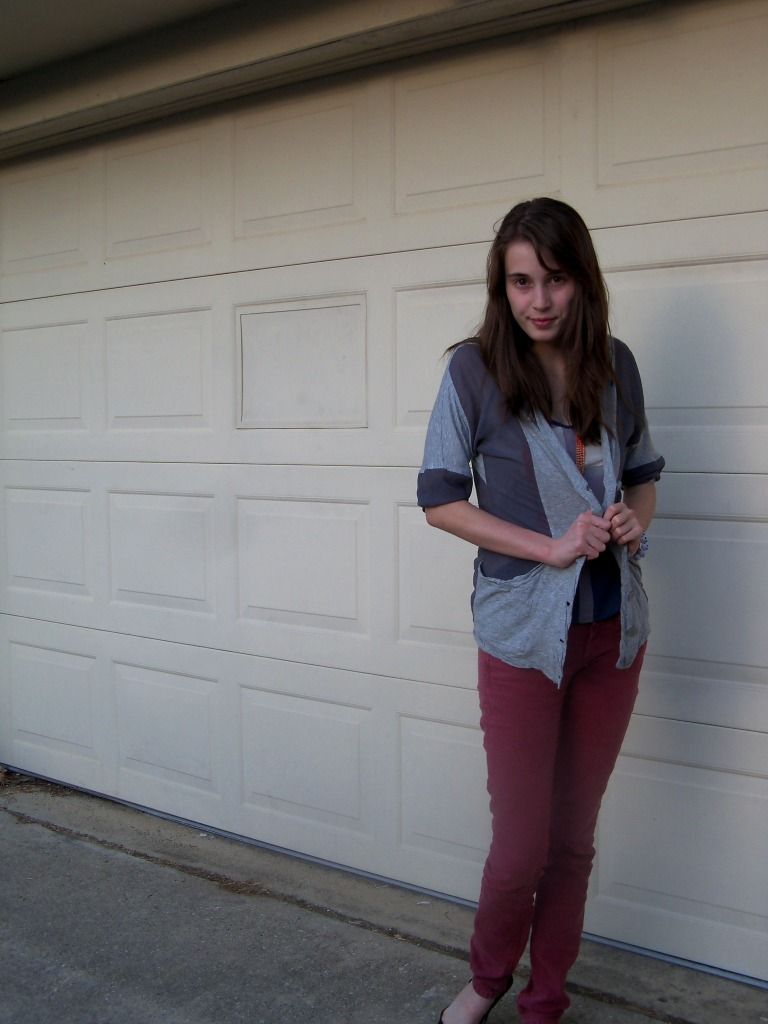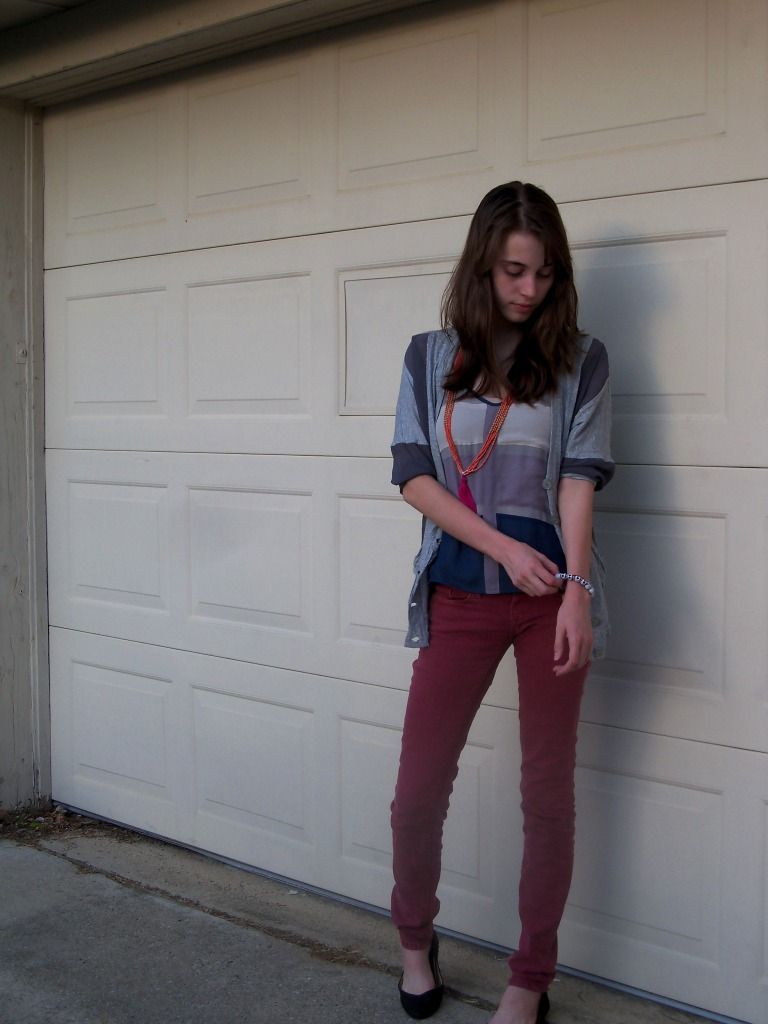 Pants: local store/ Shoes: UO/ Tank: UO/ Cardigan: UO/ Necklace: Old Navy
Okay, I've realized now that I just posted about wearing this tank on Monday. And yesterday I posted about how I really hadn't worn that yellow skirt twice in a row. So this doesn't make me look very honest, but I promise, it's true! For some reason, the blocks and rectangles on this shirt and the cutouts in the cardigan felt very geometric to me, and I wasn't exactly going for a math look, but I liked the colors together.
As I'm facing going to college next year (ooh, let's see if I can go one post without mentioning senior feelings), I've been thinking a lot about my style and what I'll wear next year. It's weird because I've never really felt like I've had an exact style, but I kinda want to before I go off to college. It's hard to me to really figure out what my style is, especially because I'm inspired by so many different people. I've been collecting pictures and outfits I like, though, so I might put together a "Can I Just Be Her" board. Or a "I Want Your Clothes Please and Can We Be Best Friends?" board. Basically the same thing.
Charlotte
Currently listening to:
"Spit The Dark" by Empires
(thanks to Blythe for showing me this song!)