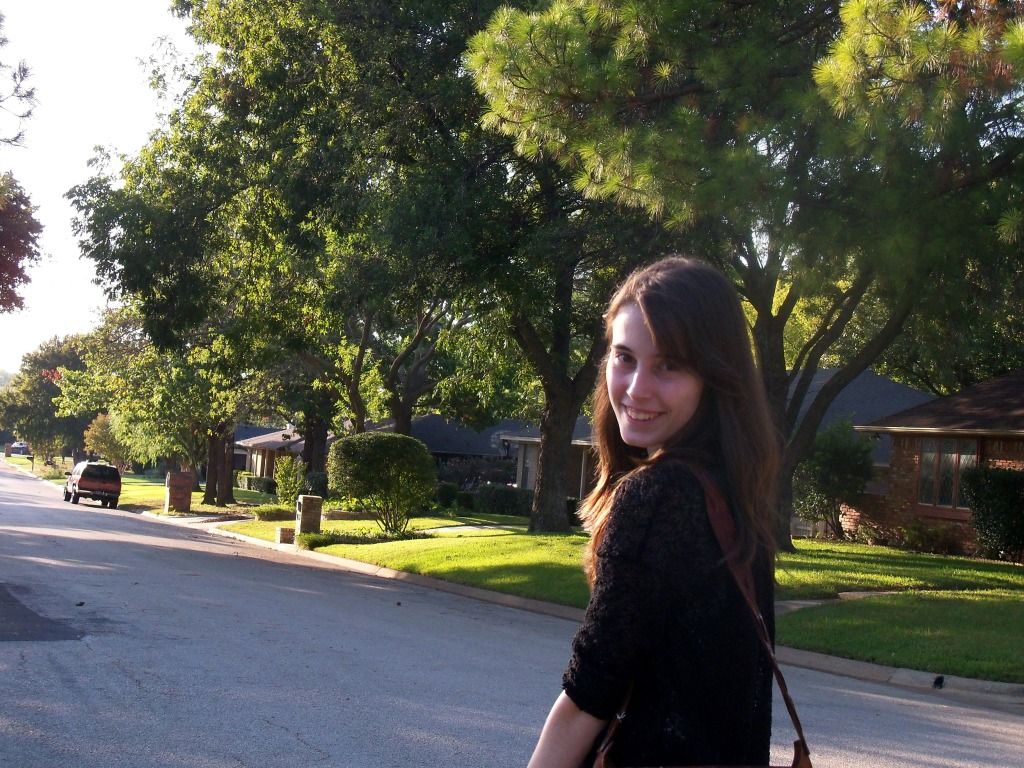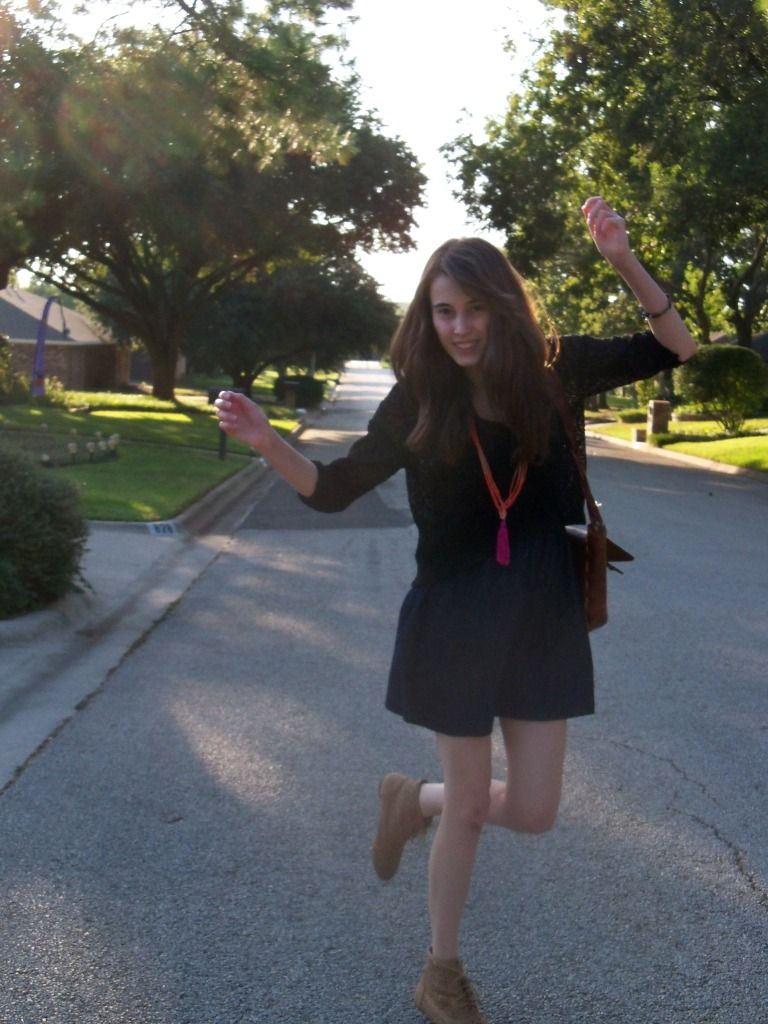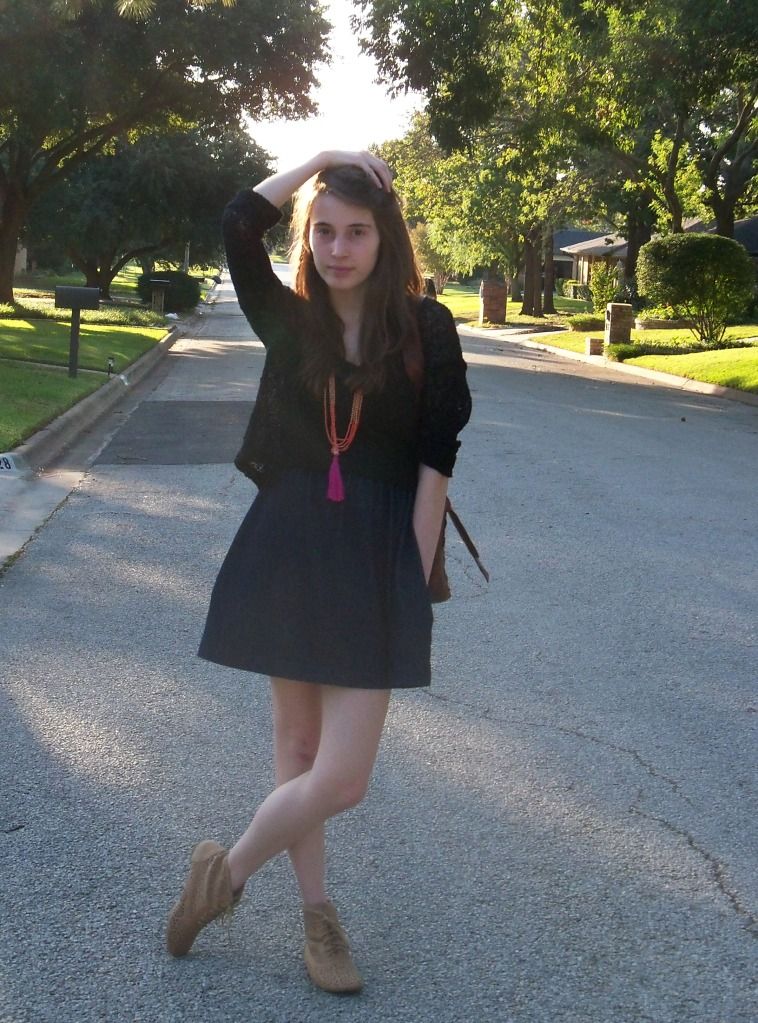 Dress: Forever 21/Sweater: UO/ Shoes: Amazon/ Bag: vintage/ Necklace: Old Navy
I've never really had a "go-to" outfit for season transitions, but now that I'm wearing dresses more often, I think I've found a new favorite. I've worn sweaters over dresses twice in the last few days and I've got even more planned. I love that I can still go without tights with this outfit combination and really wear my summer dresses as much as I can without having to add too many heavy winter elements.
I also really liked this outfit because I've been dying to try an all black or black and blue combination for a while. I always read about how all black outfits are the perfect solution to not having any idea what to wear, but I have the hardest time putting any together. The black and dark blue combination seems much better to me because it has all the strength of an all black outfit, but is much softer and less costume-y. What do you guys think?
Also, can my hair just always look like it does in that second picture?
Currently playing:
"Cups (You're Gonna Miss Me)" covered by Anna Kendrick for Pitch Perfect