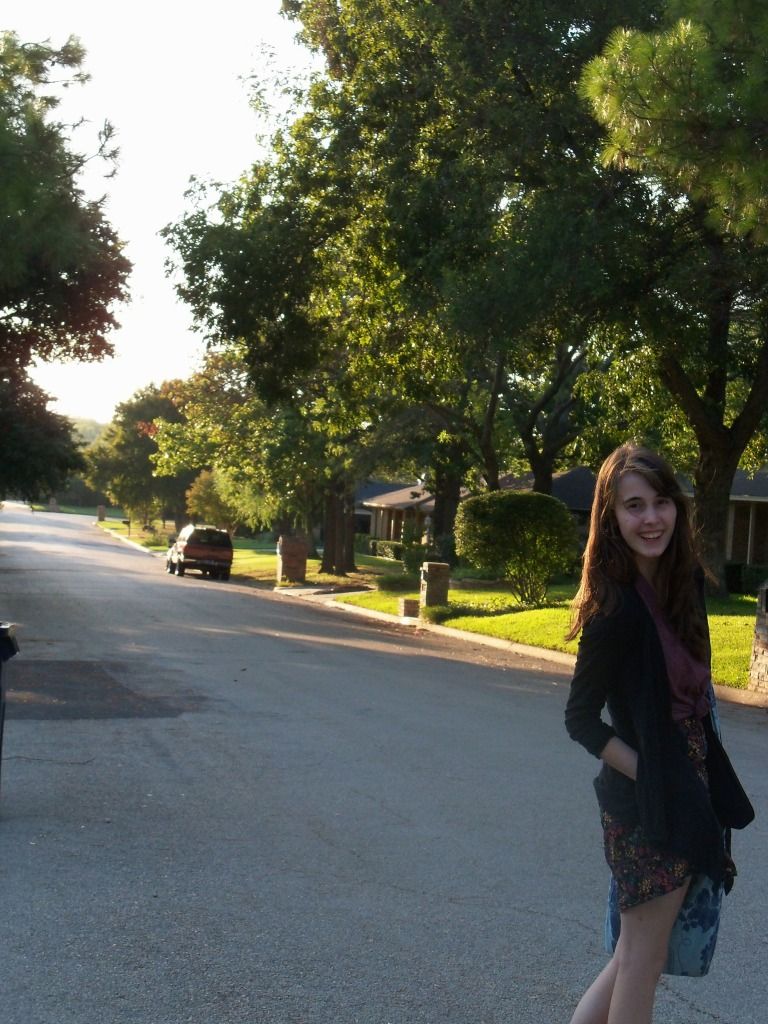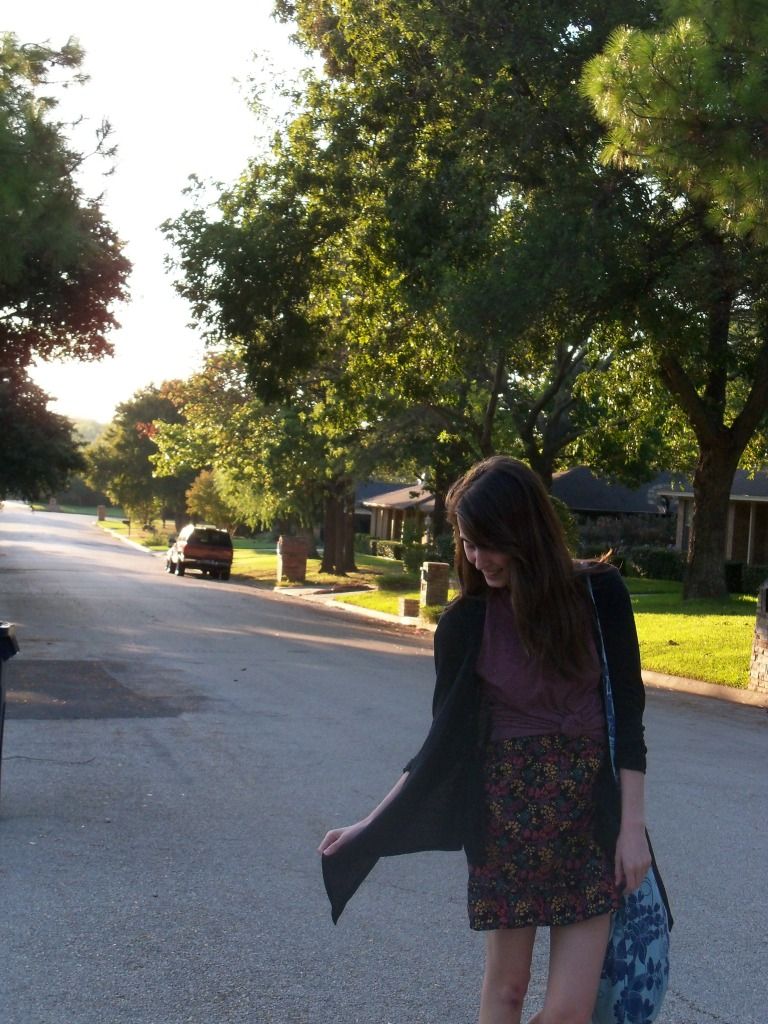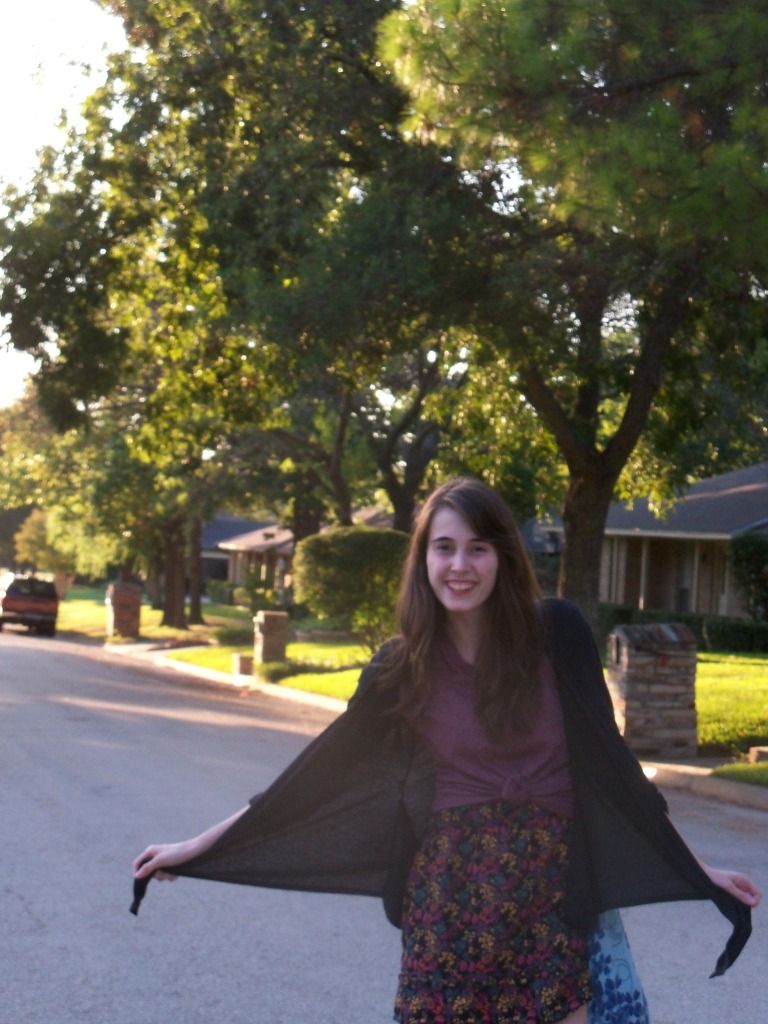 Skirt: Forever 21/ Top: brother's/ Shoes: UO/ Bag: gift/ Cardigan: Delia's
I've had this cardigan since Freshman year, but I wore it almost every day then and so I got tired of it. I also had some bad memories connected to this cardigan since Freshman year was definitely not the easiest on me, so I didn't wear it for a really long time. I actually almost threw it out this summer, but something made me keep it and I'm really glad I did. Enough time has passed that now I can wear it again and I'm wearing it all the time! I love how the edges drape down and create a really interesting shape. Not to mention that it also has pockets! It's so weird how some pieces can hold such distinct memories and that also you can decide to let go of those connections and create new ones.
Since I've found my tripod again, I've been able to take pictures in different locations and I was pretty tired of the basic white garage door background I've been using. So this time, I just decided to take pictures in a neighborhood street. And it's really nice to have color in my backgrounds again! I'd say it's definitely worth the teeny tiny downside having to move when cars drive by!
Currently listening to:
"Bread and Butter" by Hugo