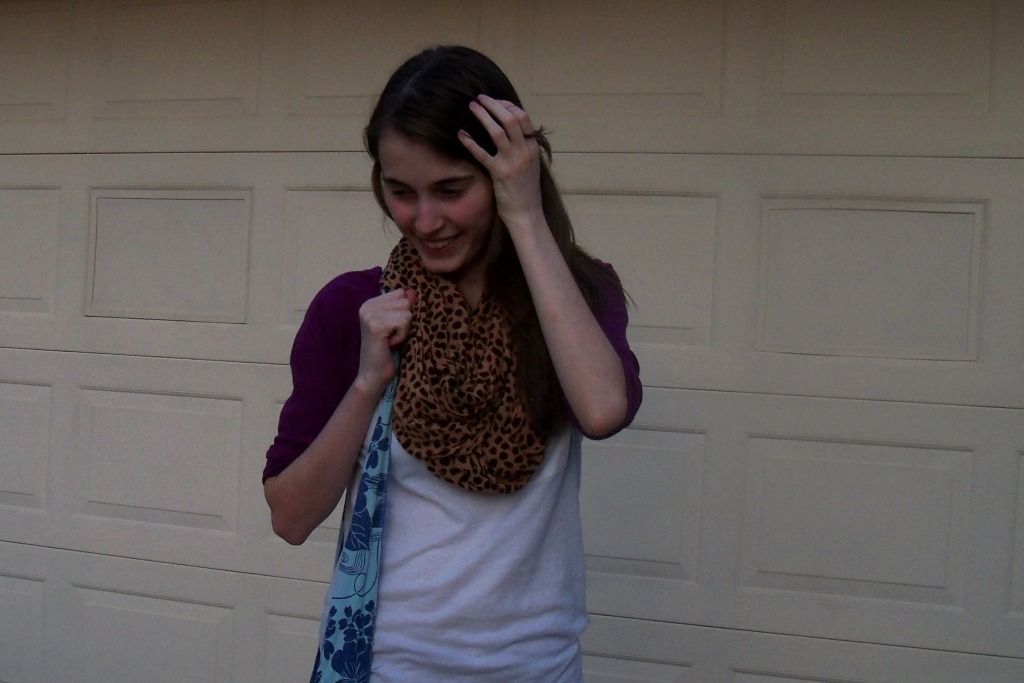 Top and Scarf: H&M/ Jeans: local store/ Bag: Gift/ Shoes: Urban Outfitters
I really liked this outfit. Comfy, playful, and including a scarf. Of course, I had to include a scarf. But I've been wanting to pair these red pants with the purple in this shirt so I was excited to finally put it all together. I don't have any other purple tops, but I really like this color combination. Now to just figure out how to include it in another outfit.
Without my planning for it, when I was taking these pictures, the sun was setting and so I got this cool lighting. I love the little touch of orange it adds to the photos and I actually love that color with this purple and red outfit. As an IB kid, of course, I've just realized that these sunset photos connect quite well to the current season. Like how everything is transitioning from summer to fall. Although then winter would be night, which sounds a little sad. So maybe I'm just too much in analysis mode these days! That's probably what comes from reading too much Shakespeare. We've just finished Macbeth and are now working on Hamlet. It's so weird to finally read classics I've heard so much about for my whole life. And of course actually see the depth of the play that you can't get from just hearing about it in fourth grade haha!
Currently listening to:
"Ain't No Rest for the Wicked" by Cage the Elephant