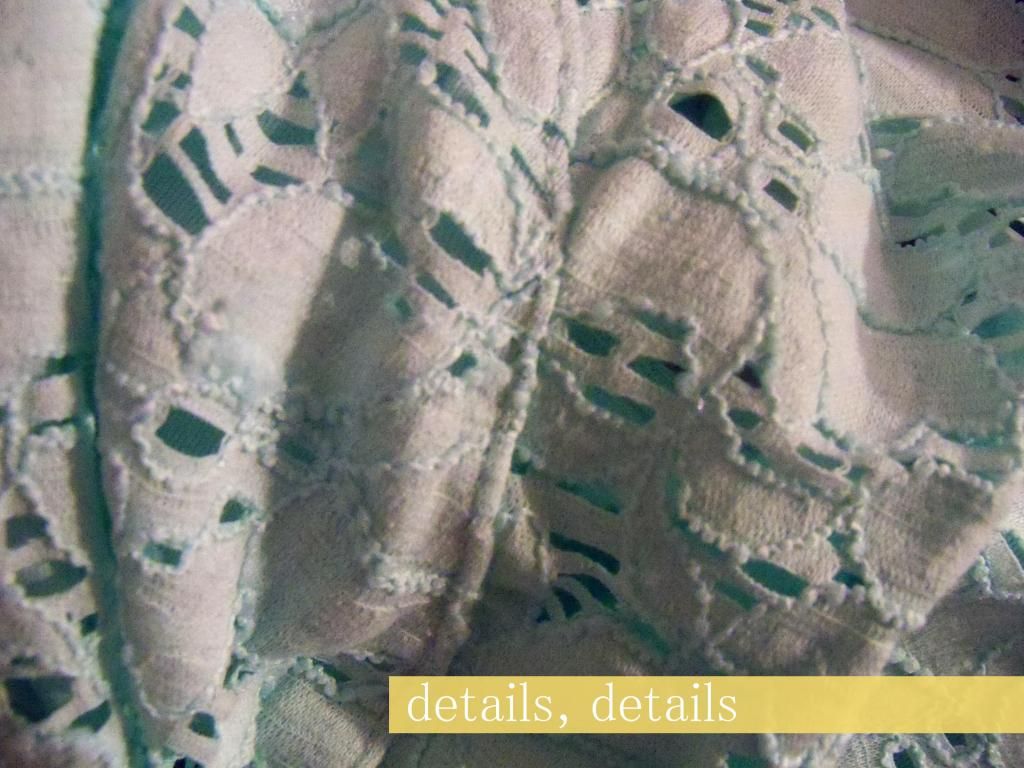 I can't believe how long it's been since I last posted! I'm so sorry! Honestly, I haven't had too many outfits to post. I've been wearing a lot of sweats around here, but here are some pieces of actual clothing that I have actually worn, but just wasn't able to take pictures of. I'm hoping to recreate them a bit over the weekend or during Thanksgiving Break because I really liked both of these outfits! So for now, here's a little sneak peak of the details.
School has been crazy, as well, with lots of long term projects, like our Theory of Knowledge presentations and English IA preparations. Hopefully, I'll be able to post some special editions of
Sketchbook Pages
sometime soon featuring some actual pieces I've been working on and finishing up. Every piece is one more closer to my IB required amount of 12-15 as a final presentation grade, and I'm excited about having a growing collection of pieces.